NATURE'S KI | PHOTO COMPETITION
NATURE'S KI DOG & CAT PHOTO COMPETITION: August 2020: ENTRIES NOW CLOSED
ENTRIES ARE NOW CLOSED. We will announce the winner on our facebook page at 4.30pm Friday 4th September.
Email us at

competition@natureski.co.nz

, with your photo, your full name & address and the name/details of your furry friend!
NOTE: Like our facebook page to qualify
PRIZES
1st Place Winners (for both cat and dog categories) will receive:
Custom sketch artwork (framed)

6 months worth of The World's Best Pet Food & Treats

The 2 runner ups for both cat and dog categories will each receive a gift hamper, full of goodies (valued at $300)
Closes 5pm, 31st August

2020

| See below Terms & Conditions for full details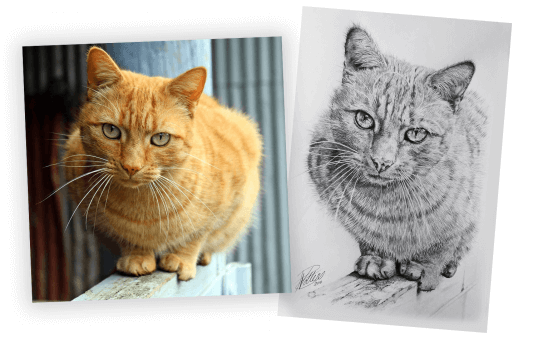 See below guidelines for best chance of winning.
---
PHOTO GUIDELINES
Please submit photos that are high-resolution (in their full resolution or unedited)


Photos must be submitted as digital files via the contest entry email: competition@natureski.co.nz (Please do not add artistic filters to the photo – unedited photos preferred).
Photos must be submitted in high resolution (a good rule is they should be at least 1MB in file size).
Please do not submit photos of animals other than your own.
We encourage you to submit photos of your pet(s) outdoors, in a natural setting.
Animals photographed in their natural state, like their ancestors. No visible leashes or collars preferred, but not required.
Due to the high number of entries received, please note that we will only contact winners directly.
When submitting your photo, please ensure to include your name, your pet's name and your location.
---
PREVIOUS ENTRIES | OUR FAVOURITE PICS
---
RULES & REGULATIONS
Entry Qualification Process:
Entrants must e-mail their photos to the designated e-mail address (competition@natureski.co.nz) before the end of the contest deadline.
Entrants must include in their entry: Their full name, their dog or cat's name and their location.
Entrants must be 18 years or older and be residents of New Zealand.
Entrants cannot be employees, representatives or agents of Nature's Ki, or their immediate family members living in the same household, or the persons with whom they are domiciled.
There is no limit to the number of entries that may be submitted by each entrant.
By submitting a photo to the official contest e-mail address, entrants affirm that all entries submitted are their own original content, have not been copied from any other work, do not violate any copyright of any third party, and are the exclusive property of the entrant.
Entrants may also include a testimonial on how ORIJEN or ACANA has changed the life of their cat or dog.  Winners of best testimonial are also up to win 3 months' worth of food.
Nature's Ki Youtube Channel

Deadline:

Entries to the contest will no longer be accepted after 5:00PM, Monday 31st August 2020.


Prize Delivery:
Due to delivery limitations, prizes can only be delivered to winners within New Zealand. Nature's Ki will arrange delivery of prizes to winners on an individual basis.
Winners
Four (4) winners (4 cats and 4 dogs) will be selected by a panel of judges consisting of designated Nature's Ki Staff. Prizes can only be awarded to residents within New Zealand.

Winner Notification
Winners will be notified via e-mail after the contest has been closed.
Use of Images
Contest entrants agree that upon submitting an entry to the contest, the contest submitted becomes property of Nature's Ki, and the entrant agrees to allow Nature's Ki to use that content on their official corporate social media pages.