10 Easy CAT TOYS YOU CAN MAKE AT HOME!
Kiwi cats are the BEST cats! Full of energy and have the best backyard. With winter very much in full swing, how do we keep our cats occupied and engaged whilst they spend more time inside? Here are a handful of some of the toys you can make at home for your cats!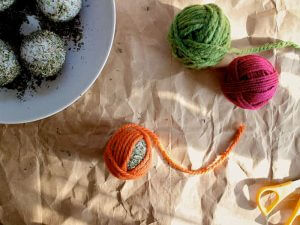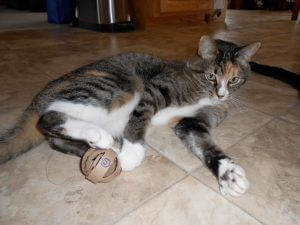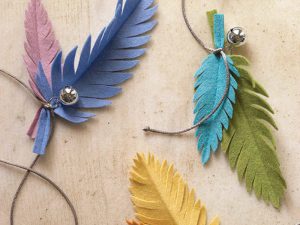 1. Home-made Catnip Yarn Balls
Every cat it seems loves the ball of yarn, but this is even better. Make a ball that won't come undone and that's infused with catnip to keep your cat fixated! You will need catnip, a ball of yarn, and some Styrofoam balls to build these addictive homemade cat toys. Check out the tutorial: (https://www.trendhunter.com/trends/yarn-ball-catnip)
2. HOME-MADE TOILET PAPER ROLL CAT TOY
Why throw away your old toilet rolls when you can repurpose them as cat toys! Grab some clean toilet rolls, a hot glue gun and your cat's favourite Orijen or ACANA treats to design anything from a cool sphere, a rattle or a tasty treat puzzle. Check out the tutorial: (
https://www.catster.com/lifestyle/5-diy-cat-toys-made-from-empty-tp-rolls
)
3. FEATHER AND STRING CAT TOY
Give your cat a toy with elegance!  Try making some cool felt feathers with bells attached. Get crazy with colours and different eye-catching bits that are safe and fun. If your cat doesn't like these babies, it's probably not a cat. Check out the tutorial: http://www.marthastewart.com/264923/feather-cat-toy)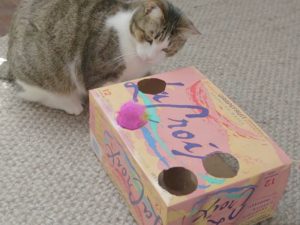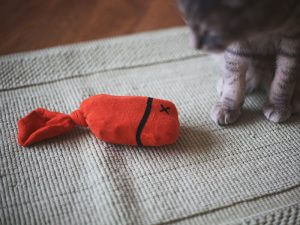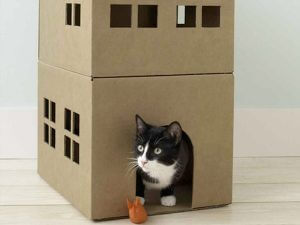 4. DIY WHACK-A-MOLE CAT TOY
About to throw away that cardboard box which is lying around? Turn it into an arcade-style whack-a-mole game at home! Just a few common craft bits and pieces and you'll have the puuurrrfect DIY toy that is fun for players AND spectators! Check out the tutorial:(https://www.cuteness.com/13399774/how-to-make-a-diy-soda-box-cat-toy)
5. SOCK TOYS FOR CATS
We all have that one friend, housemate or family member that leaves a heap of single socks laying around the house. Don't throw them away, they now have a use! Your cat will go bonkers for these home-made fish sock toys, and you can put those lone cotton survivors to good use! Check out the tutorial: https://kittyclysm.com/sock-fish-cat-toy-diy/
6. A CARDBOARD CAT PALACE!
Recreate Game of Thrones, or make a mini version of your own house with cardboard! Add extra boxes to make it multiple stories, or secret cat passageways between houses for sneak attacks! Check out the tutorial: https://www.marthastewart.com/921522/how-make-cardboard-cat-playhouse


7.  PIPE CLEANER CAT TOY
A super simple and quick toy your kids can make on their own! Grab some pipe cleaners (shiny ones are best) and entertain your cats (and kids) for ages! Check out the tutorial: https://hubpages.com/animals/pipe-cleaner-cat-toy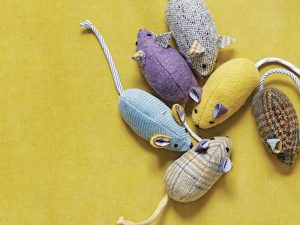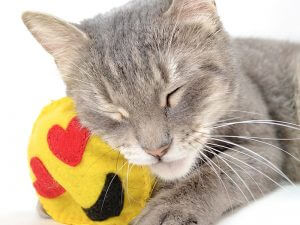 8. ULTIMATE CARDBOARD MOUSE TOY
Mice and cardboard are 2 things cats LOVE! Simply download the template below, dig out that old cardboard and a pair of scissors, and Bazinga! - Hours of cat entertainment. Check out the tutorial: https://www.instructables.com/id/Practically-Free-Cat-Toy-Cardboard-Mouse/
9. EMOJI FELT CAT TOYS (Nature's Ki's FAVOURITE)
Looking for something softer? Make your favourite emoji into a cute cat toy! Fill them up with catnip or your favourite ACANA or Orijen Cat Treats to really get kitty going. Check out the tutorial: https://www.dreamalittlebigger.com/post/felt-emoji-cat-toys.html
10. Upcycled Mice
Do you have a wardrobe full of old clothes which you swear you will wear again one day or haven't worn in years? Well now if your chance to clear out that closet and turn your old jackets and soft fabric clothes into these cute home-made mice. No clothes at home? Pop down to the local Op-Shop and get an old tweed jacket to cut up for cheap! Check out the tutorial: https://www.marthastewart.com/908084/menswear-mouse-toy
CAT TREATS TO FILL YOUR HOME-MADE CAT TOYS WITH...
Orijen Regional Red Cat Treats
Made with 100% quality animal ingredients including liver & meat from Ranch-raised Beef, Grass-fed Lamb, Wild Boar & Boer Goat and no artificial preservatives.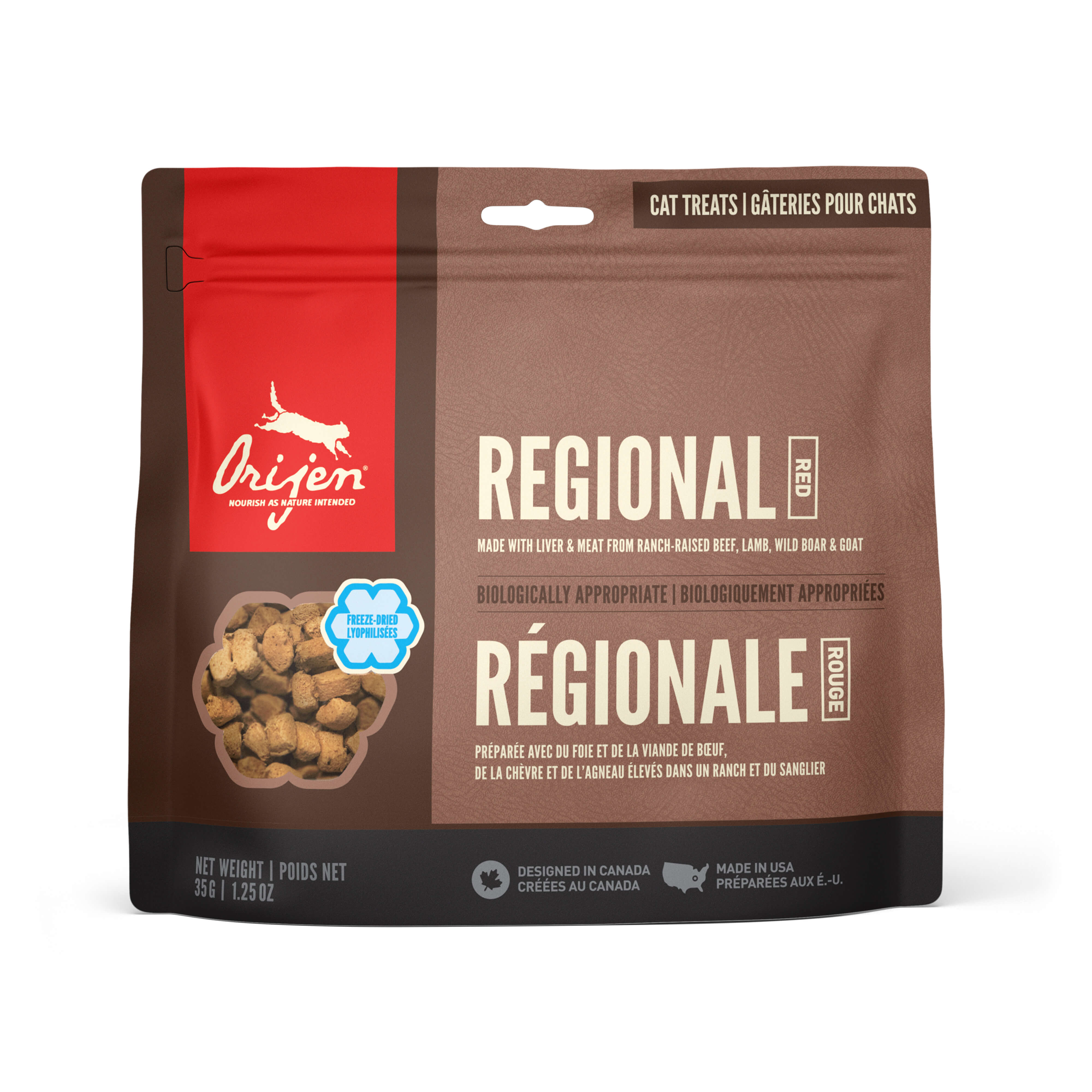 Orijen Six Fish Cat Treats
Made with 100% quality animal ingredients including Whole Atlantic Mackerel, Founder, Monkfish, Whole Atlantic Herring, Acadian Redfish, Silver Hake and no artificial preservatives.