CAMPING IN NEW ZEALAND WITH A DOG: TIPS AND TRICKS
We are lucky here in New Zealand to have such a beautiful country to explore, so why wouldn't we want to explore it with our furry friend? Camping in New Zealand with your dog is a beautiful thing, however for first timers or dogs new to the outdoor life, it's vital you do some research and planning before dusting off the tent and hitting the trails. Equipped with the 12 Camping Tips below by Emma Lyon and her camping companion Loki, you'll be ready for your next camping adventure!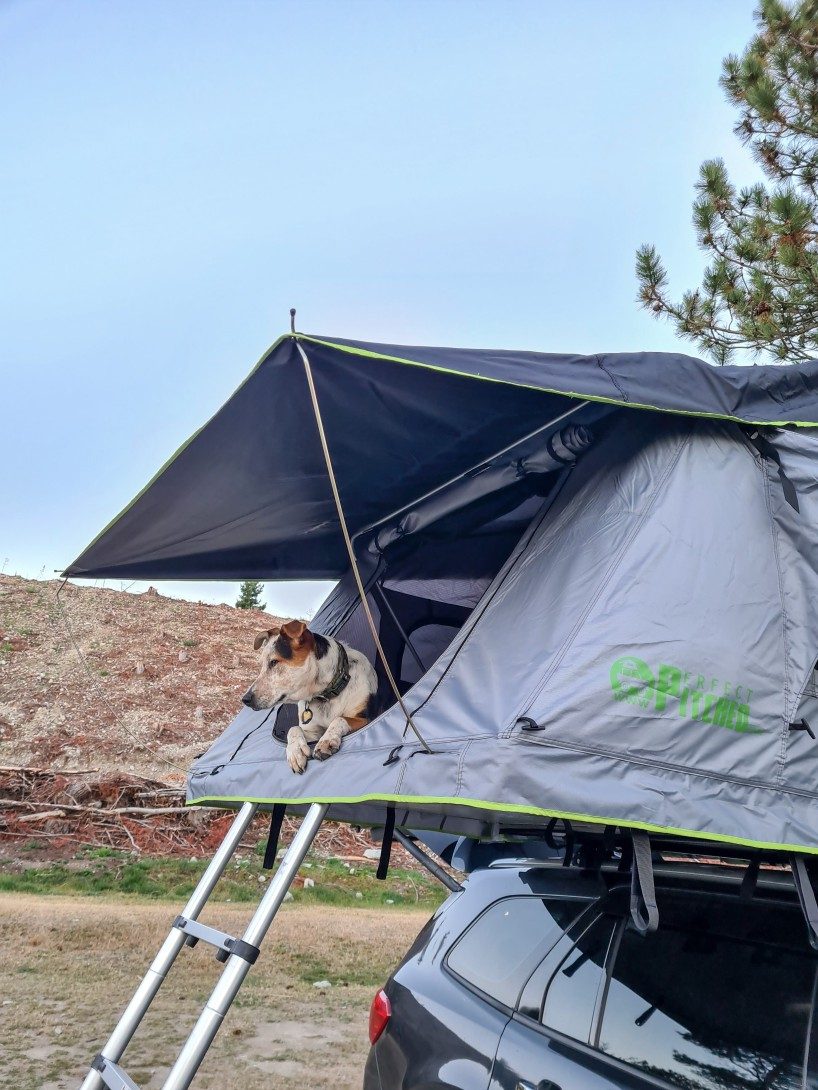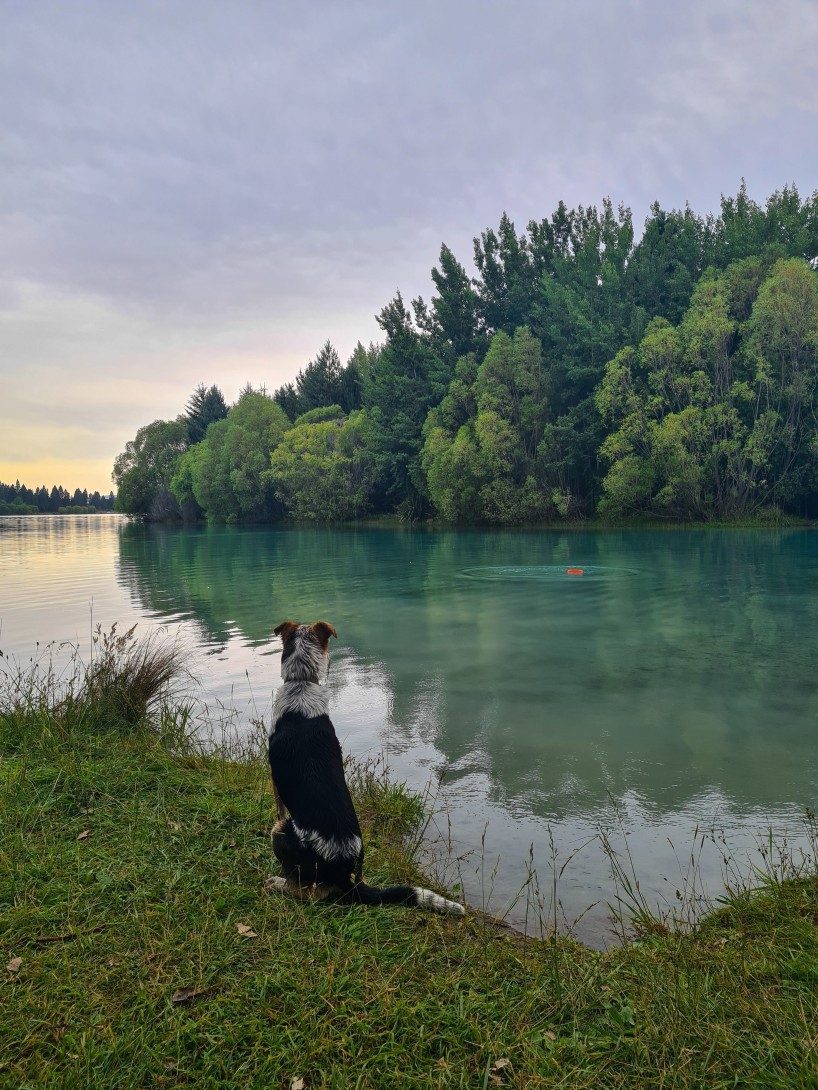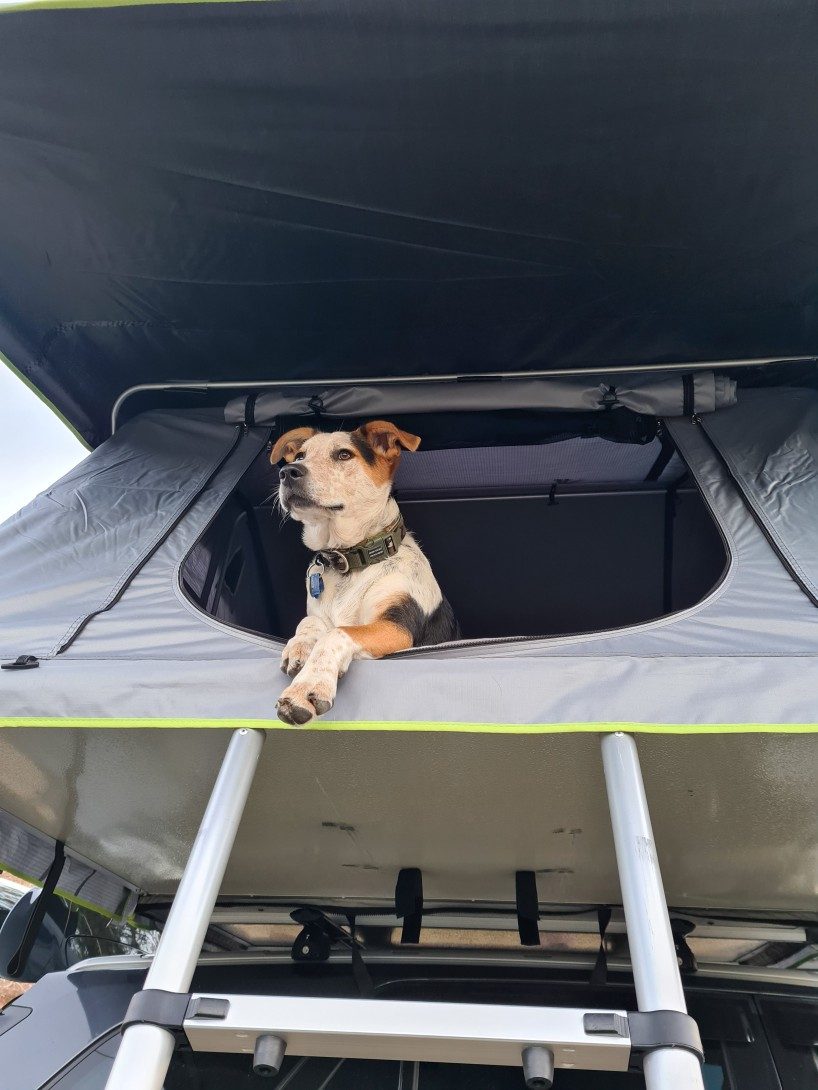 1. Be prepared for the weather
We all know how fast the weather can change during the day in New Zealand. I make sure to pack these 3 clothing items for my dog when camping; a waterproof jacket, a fleece coat and a cooling coat (or cooling mat).
2. Keep Inside Your Tent Dry
You want to keep the inside of your tent and sleeping bags as dry as possible so keeping your dog dry is key. Make sure you pop a jacket on them if it is raining and use a towel to dry wet paws before they climb inside the tent. Some dogs feel the cold more than others so a fleece jacket is important for those colder nights but so is something to keep them cooler during those warmer days and nights.
3. Invest in a raised dog bed
A raised dog bed was something I wish someone recommended to me the first time I went camping. I ruined many beds from them getting soaking wet on the ground before finally buying one. Not only will your dog's bed stay dry, they will be warmer and feel safe being off the ground.
4. Take a Pet First Aid Kit
Ensure you pack a first aid kit that includes supplies for your dog, especially any medications they need. Talk to your vet or pet care professional to find out what you should pack, or simply buy a ready-made pet first aid kit online.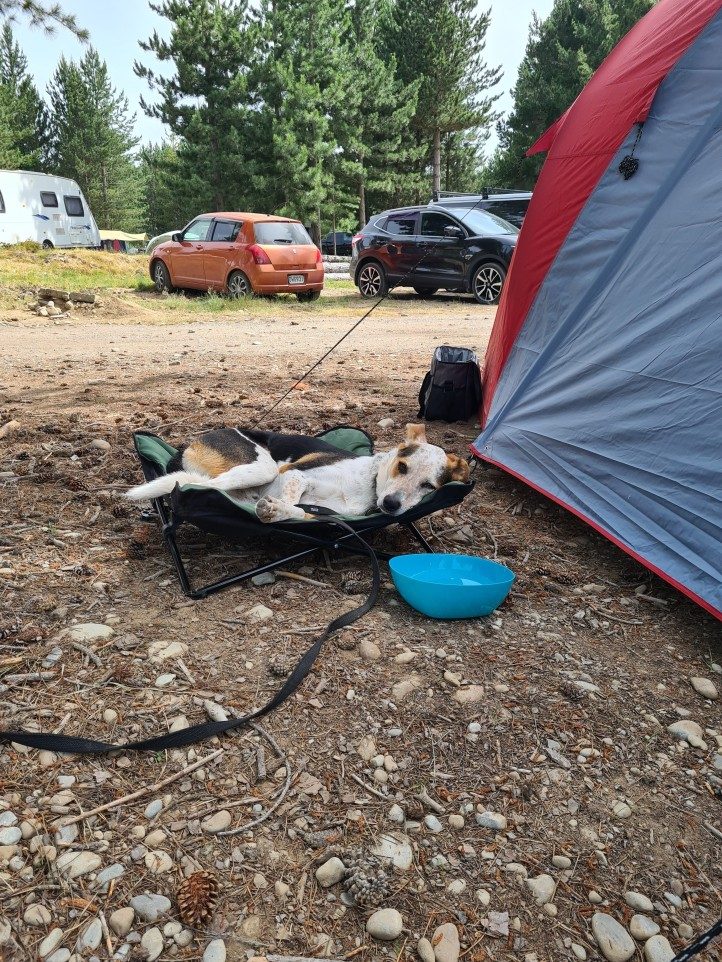 5. Have Plenty of fresh water available
Fresh water can be hard to find at some camping spots so make sure you also pack enough water for your dog as well as yourself. I find it best to pack a large container of water only for the dog and make sure to keep this out of the heat.
6. Take a Long lead
Most of the camping spots in New Zealand that allow dogs require them to be on a lead. It is important we are responsible dog owners and follow this rule to make the camp ground a safe and relaxing place for everyone. Having a long lead (personally I find a 3m lead is perfect) allows your dog to have some freedom around your camp spot but ensures they are kept safe as well as the local native wildlife.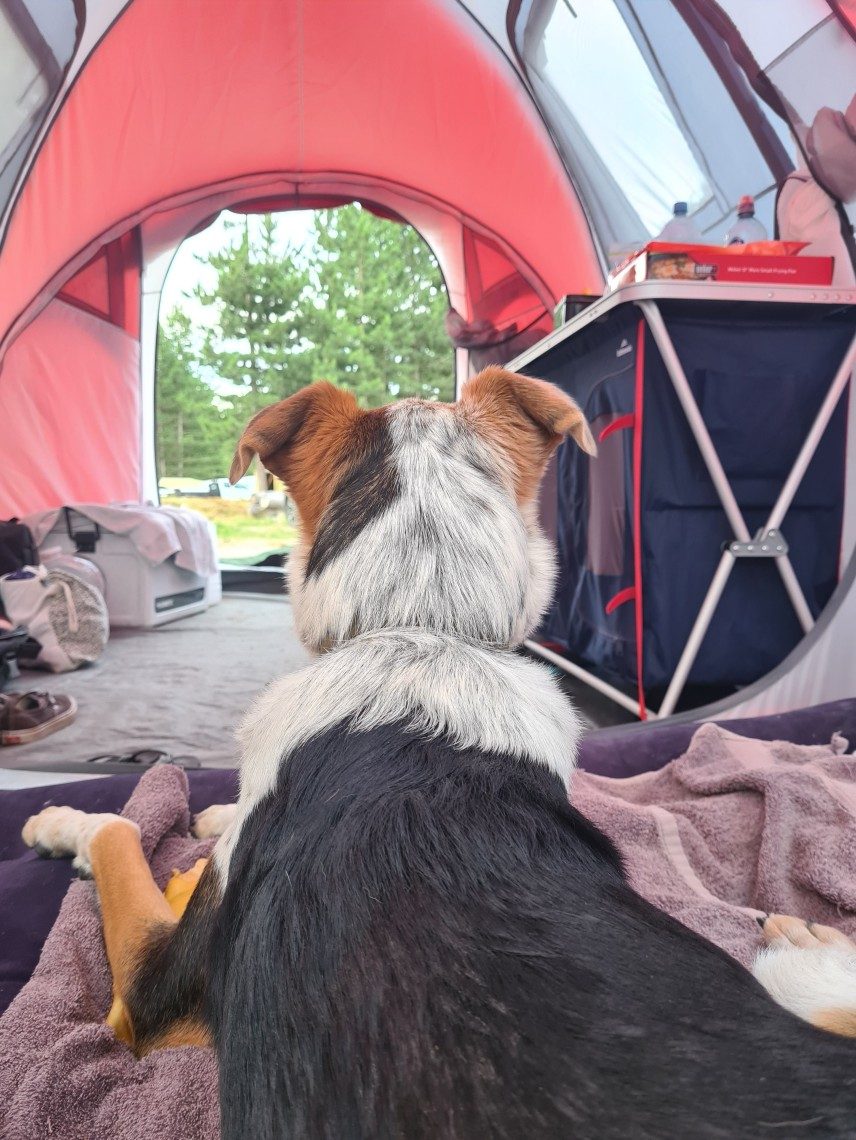 7. Practice sleeping in a tent at home first
Not every dog is going to love sleeping in a tent. Have a mini camping trip in your backyard to see how they find it, it might be something you have to slowly get them used to.
8. Ensure your dog wears a collar and is Microchipped
Have a collar on with your phone number and ensure your microchip details are up to date and registered on the NZ animal companion database. Accidents happen and maybe your dog goes walkabouts following a new interesting smell, this ensures they can be returned back to you as soon as possible.
9. Know where the local vet is
I also recommend (before you go camping) to record down the phone numbers of the local vet clinics. It is better to be over prepared.
10. Is your dog reactive?
Even if your dog is reactive it does not mean they should miss out on camping. When you arrive at a campsite and find you have neighbours, pop over and let them know about your dog, especially if they have kids. This way they can respect your dog's space and avoid walking through your camp spot or coming over to pat your dog.
11. Teach your dog to be carried
It is always fun to check out the local dog friendly walks when you go camping but what if they hurt themselves and cannot walk? It is important to teach your dog before you go camping to be comfortable with getting picked up and carried. In the unfortunate event they injure themselves it will make it a little bit less stressful for both of you if they are comfortable with being held. If you have a large breed that you cannot carry, I recommend putting another plan in place such as having two people on the walk to carry the dog together.
12. Do not feed them BBQ food
From personal experience when camping with a group of people and my dog, everyone tries to sneak him a sausage or some bacon from the BBQ because they give in to those puppy dog eyes. This can upset their stomach and no one wants to sleep in a smelly tent or clean up diarrhoea while camping. Only feed them their existing dog food and what they are used to to prevent an upset stomach.


HAPPY CAMPING!

*Guest Blog Post written by Emma Lyon for Nature's Ki*