lIFE AFTER LOCKDOWN | DO CATS GET SEPARATION ANXIETY?


We all know about dogs suffering from separation anxiety, but do cats suffer from it as well?
According to several vets and animal behaviourists, cats are likely to suffer some form of separation anxiety after lockdowns lift. Lockdowns have been tough on everyone, but our pets could be the ones which will find things more difficult after lockdown with us leaving the house more often and having to spend prolonged periods at home on their own.
It's far more difficult to diagnose and tell if a cat is experiencing separation anxiety or not as normally 64% of cats are securely attached to their owners which prevents separation anxiety. But more recently, due to lockdowns and restrictions with travel, a vast number of people are spending more time with their cats and now with restrictions lifting, it's putting cats in a more sensitive position as they will be left alone for longer periods throughout the day.
Cats, like most pets, like predictability and familiarity and don't tend to like stepping out of their comfort zones within their normal home environments. When change does happen, cats can display signs of annoyance or anger and act out in certain ways which are individual to each cat.
It's thought that lack of mental stimulation can increase their chances of developing separation anxiety. Although it's down to the personality of the cat, cats that spend more time interacting with their owners rather than toys or external stimuli are more likely to develop separation issues.
Here are some other common reasons for why cats can suffer from separation anxiety:
Cats that are separated from their mothers before 8 weeks old.
Cats that are extremely close bonded to their owners.
Female cats - are more likely than male cats to develop separation anxiety.
Changes to the cats house / owner.
Frequent changes to routine - feeding times, feeding location, owner returning home at different points in the day.
Orphaned cats.
Indoor cats.

How to deal with separation anxiety
Leave on the T.V / Radio - this will create some white noise around the house which some animals can find calming as its the normal 'hustle and bustle' of a lived in house.
Allow your cat time on their own whilst you are in the house. Encourage them to play with toys or independently.
For outdoor cats, make the garden a friendly place for them to spend time. Add paths, raised platforms or even an outdoor bed.
Pheromone diffusers. Talk to your local vet, but these are used to calm cats during times of stress - fireworks, separation, extended periods left alone at home.
WHY NOT TREAT YOUR CAT TO GREAT FOOD & NATURAL CAT LITTER!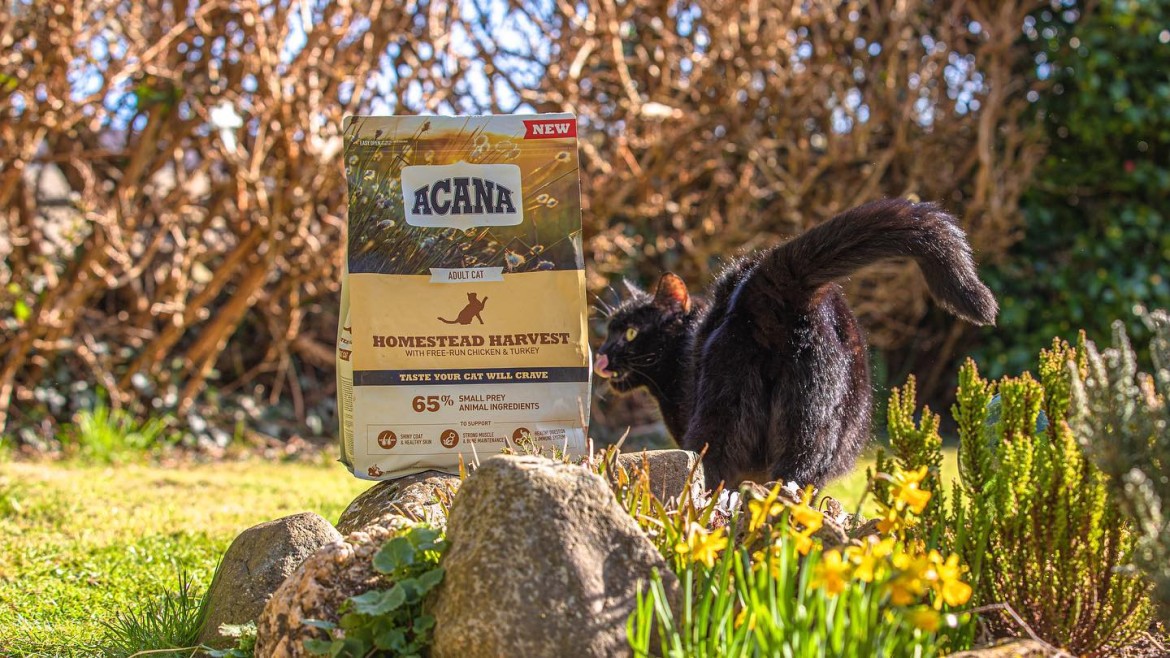 Brimming with up to 90% meat in richly nourishing WholePrey ratios, ACANA & ORIJEN cat foods features a diverse range of free-run poultry, cage-free eggs, wild-caught fish, and ranch-raised meat – delivered to our kitchen fresh or raw.
Unlike clay litter, only World's Best Cat Litter™ uses a patented process to compress naturally absorbent corn into concentrated granules that TRAP ODOR DEEP INSIDE and FORM TIGHT CLUMPS ON CONTACT — so you can do more with less litter