Transitional Feeding
Dogs and cats are often fed the same food, and sometimes a sudden food change makes it difficult for their digestive systems to adapt, which is why it's important to introduce the new food gradually. Going slowly will give your dog or cat time to adjust to their new food and will also reduce the chances of digestive upset.

When should I transition my puppy from puppy food to adult dog food?
There is no 'one size fits all' when it comes to transitioning your puppy from a puppy recipe onto an adult formula. Different size dog breeds grow at a different rates, and generally smaller dog breeds are transitioned at an earlier age than larger breeds. 
A lot of our ranges are actually suitable for all age ranges, and so there is no need to swap them onto an adult formula. Simply look out for ' Biologically Appropriate for all life stages' indicated on our product descriptions.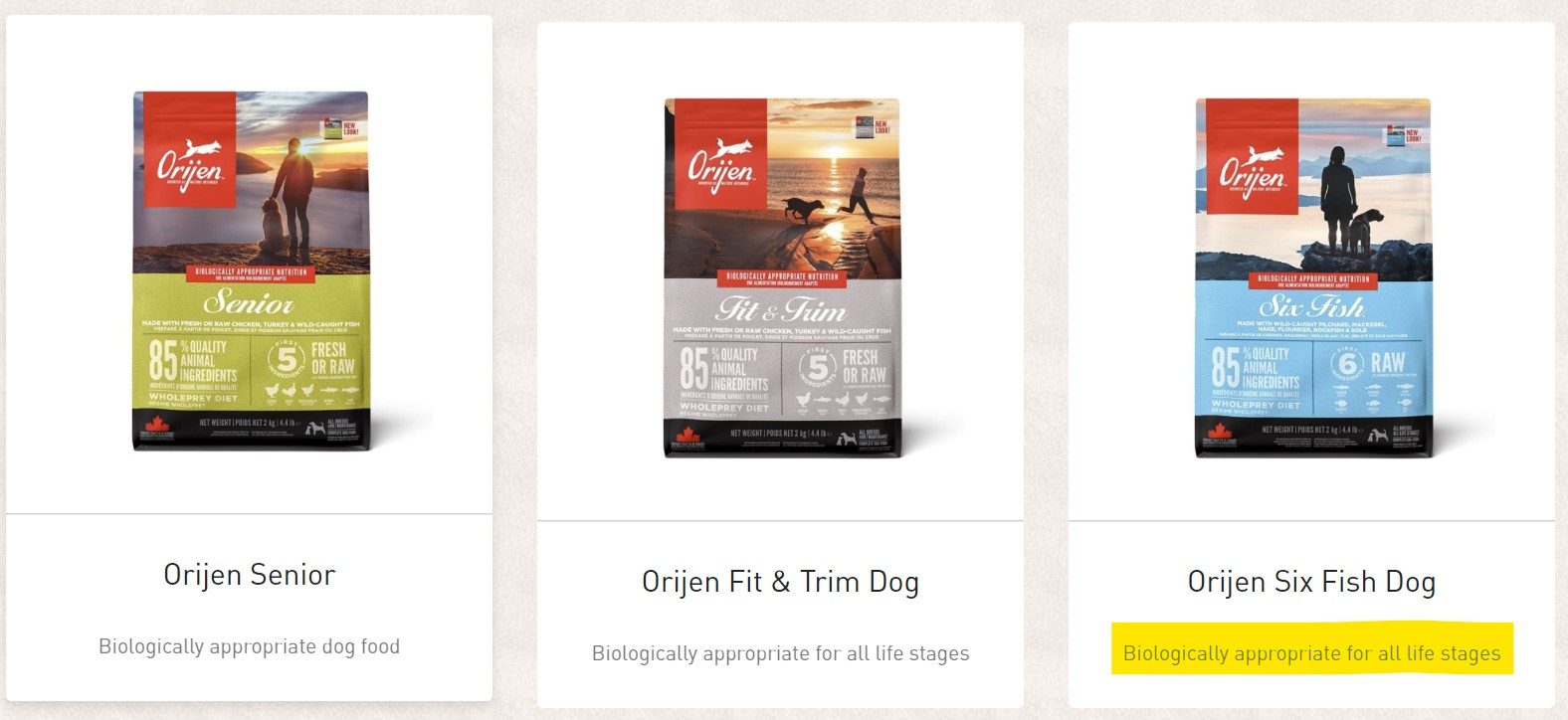 OUR BIOLOGICALLY APPROPRIATE FOOD FOR ALL LIFE STAGES INCLUDES >> Orijen Original, Orijen Six Fish, Orijen Regional Red, Orijen Tundra, Orijen Small Breed Dog, Acana Free run Duck, Acana Pacifica, Acana Yorkshire Pork, Acana Grasslands, Acana Ranchlands, Acana Wild Coat ANY MANY MORE...
If you are on an Orijen or Acana puppy formula or another brand of dog food, we would recommend for smaller breeds (under 15kg) that you transition them at around 8-10 months of age. For medium sized breeds between 15-25kg in weight, transition at around 12-15 months of age and for larger breeds above 25kg, we recommend transitioning at around 18-24 months of age.

Simply follow our transitional guide below when they reach the appropriate age.


When should I transition my kitten from kitten food to adult cat food?
When it comes to kittens, regardless of their breed or size they all become 'adults' at one year of age, so should be transitioned on to adult food at that point. Simply follow our transitional guide below when they reach the appropriate age.
HOW SHOULD I TRANSITION MY DOG or CAT FROM ANOTHER PET FOOD BRAND TO ORIJEN/ACANA?
Start by mixing 25% new food with 75% old food. Slowly change the proportions over the next 5-7 days by gradually increasing the amount of ORIJEN/ACANA and decreasing the amount of old food. At the end of this transitioning process, you should be feeding 100% ORIJEN/ACANA.
Transitional Feeding Guide
Day 1-2: 75% old food and 25% Orijen/Acana
Day 3-4: 50% old food and 50% Orijen/Acana
Day 5-6: 25% old food and 75% Orijen/Acana
7+: 100% Orijen/Acana

Slow is always better - so if you are worried you are going too quickly, then simply adjust your ratios to suit your pets needs.