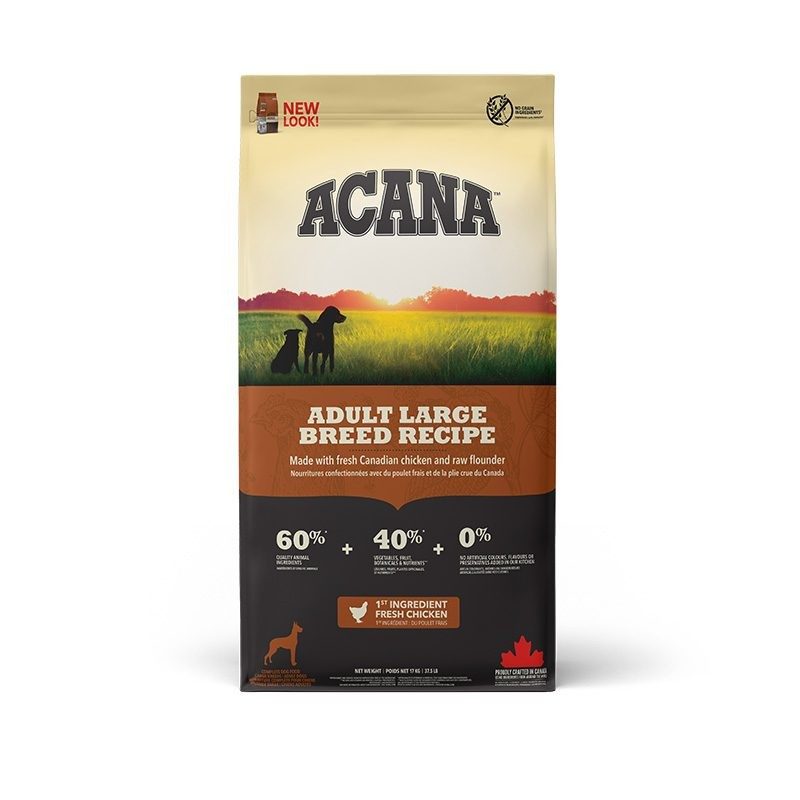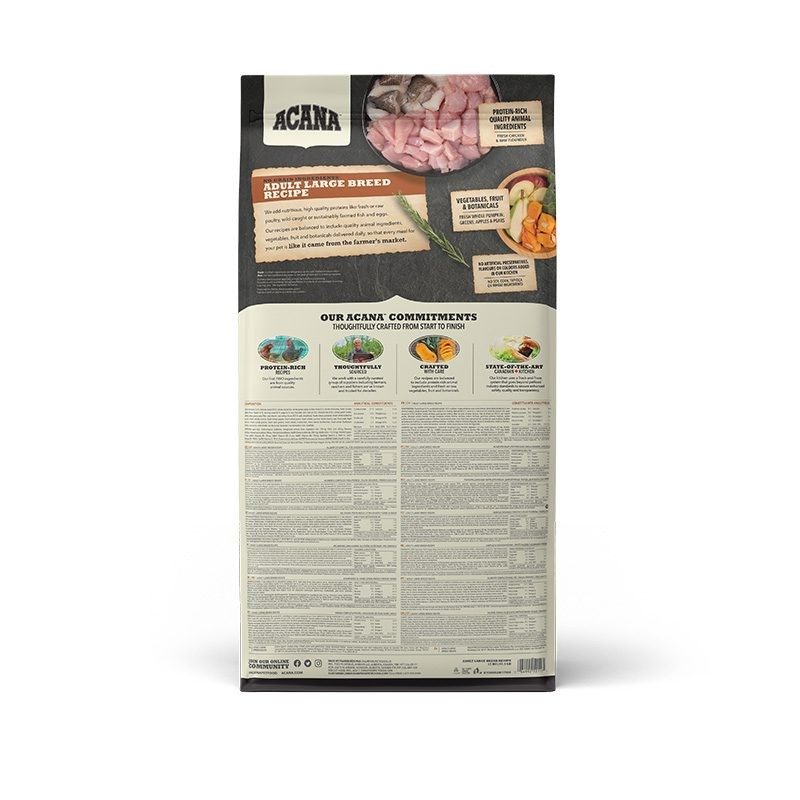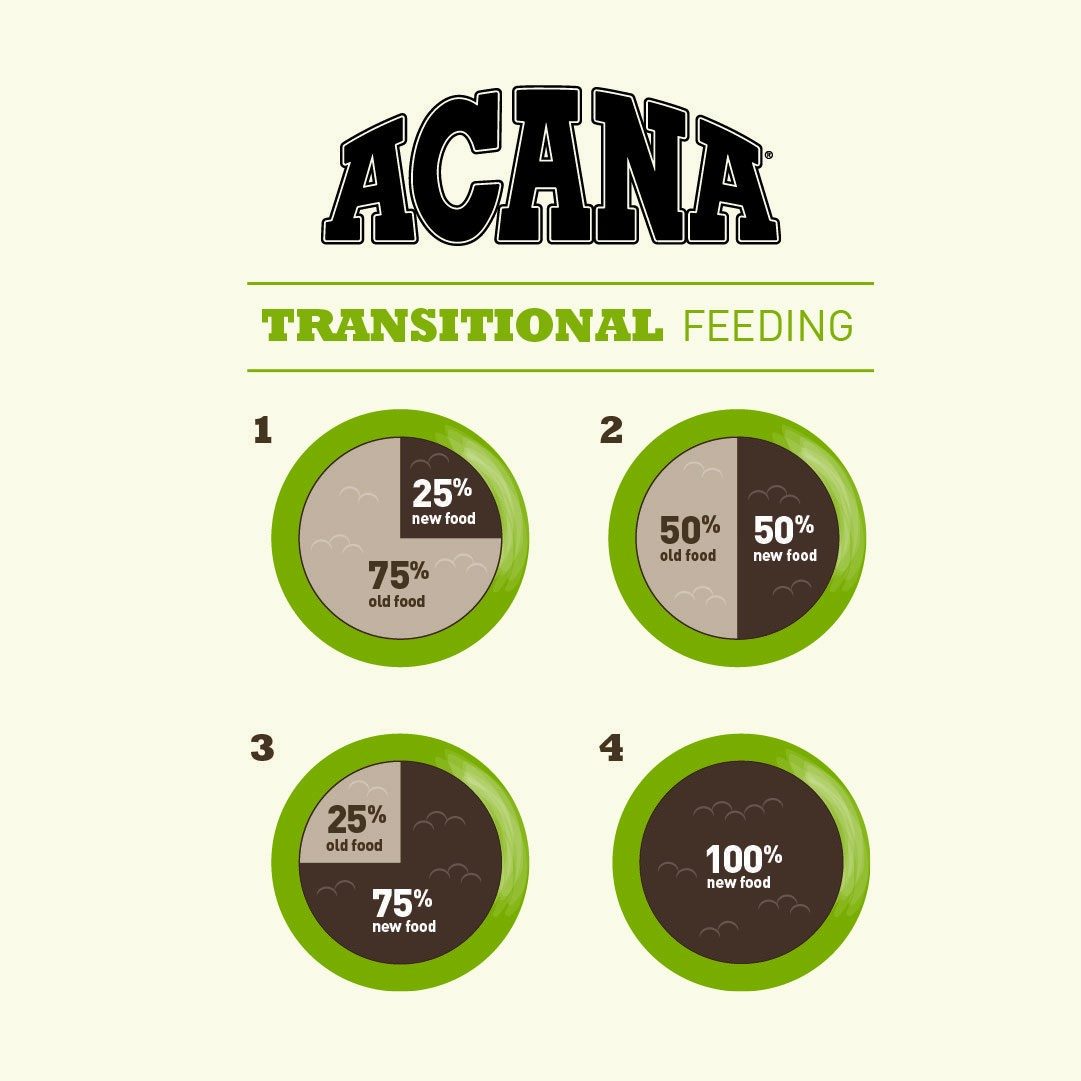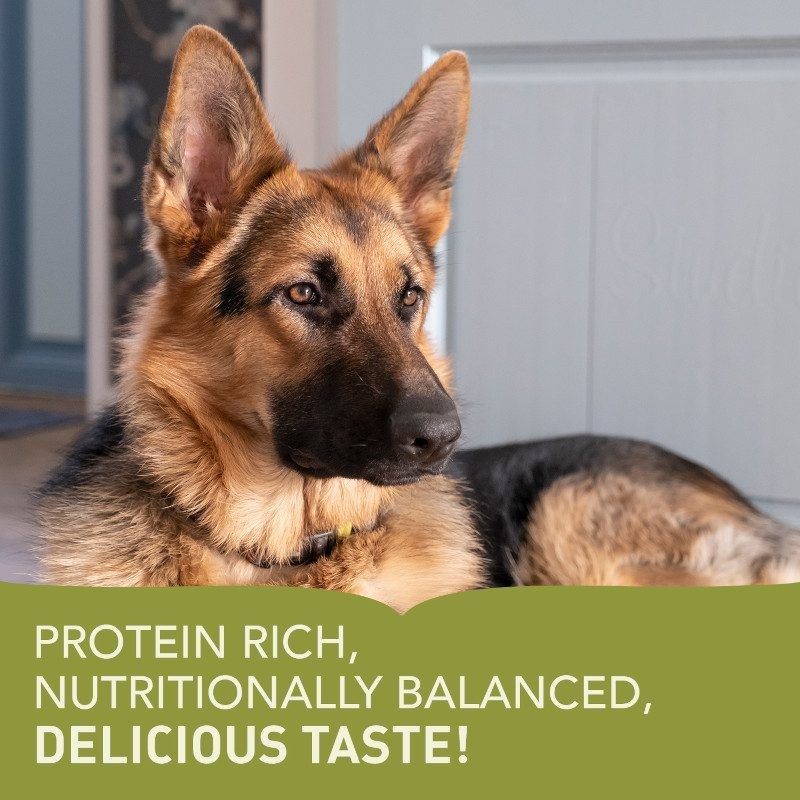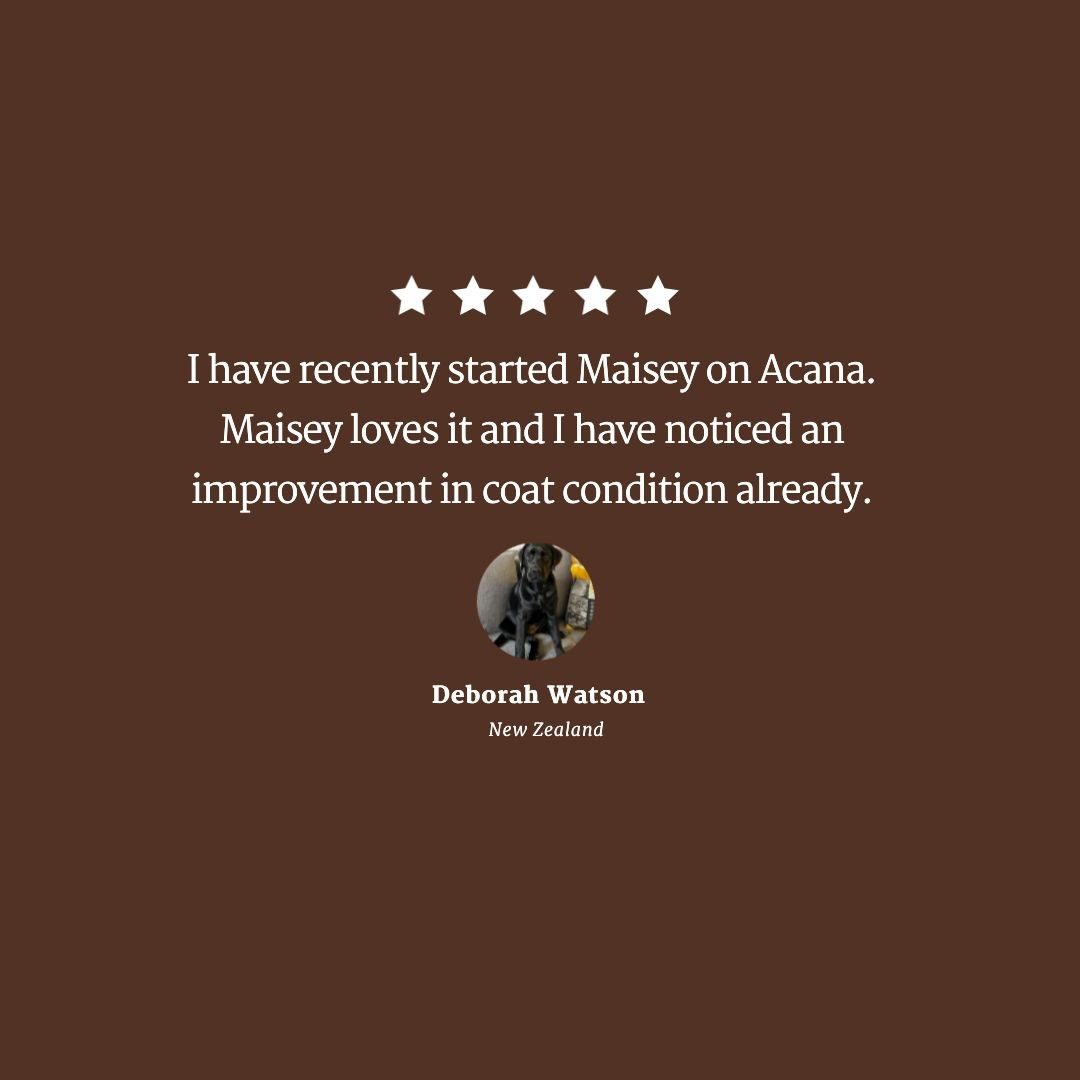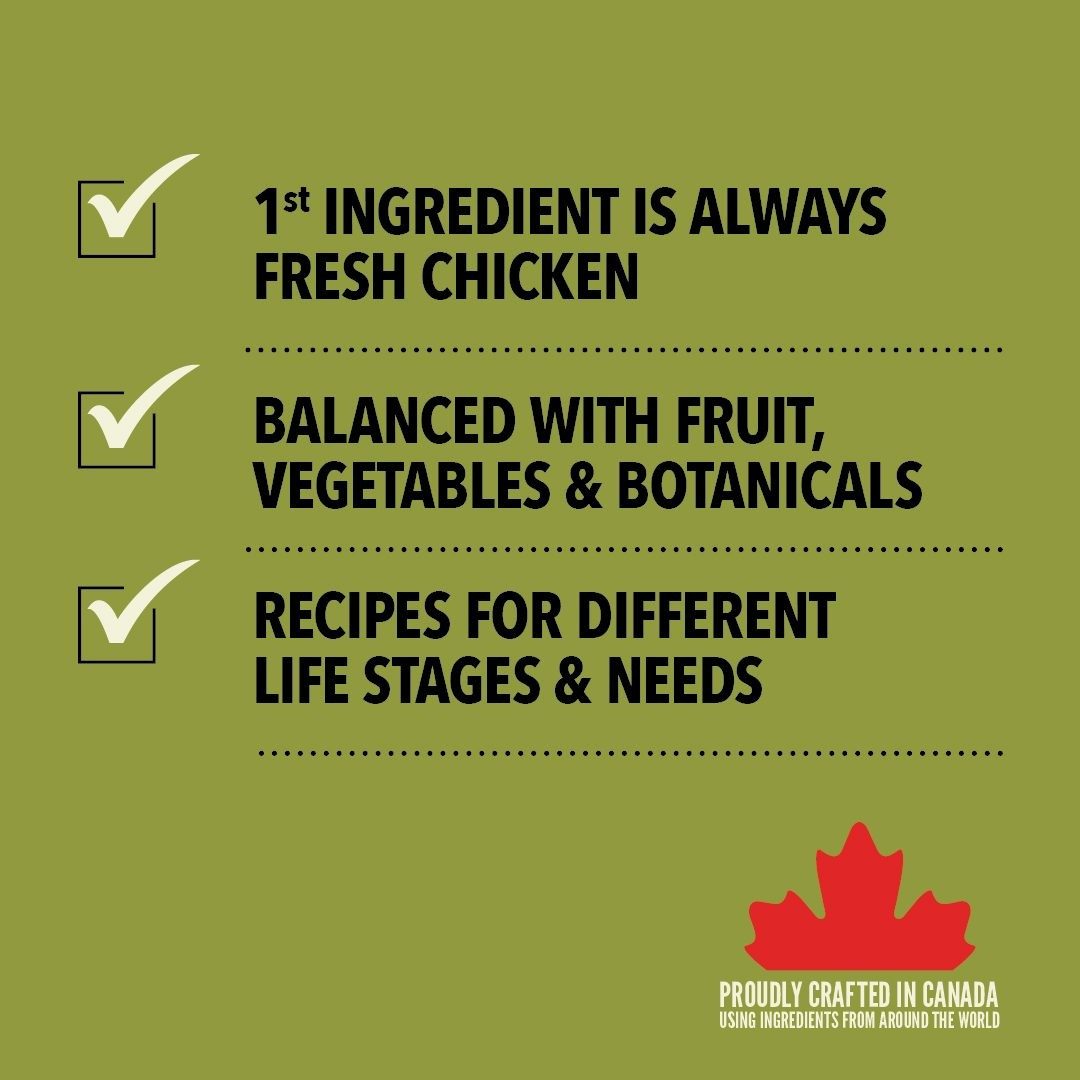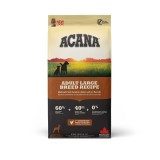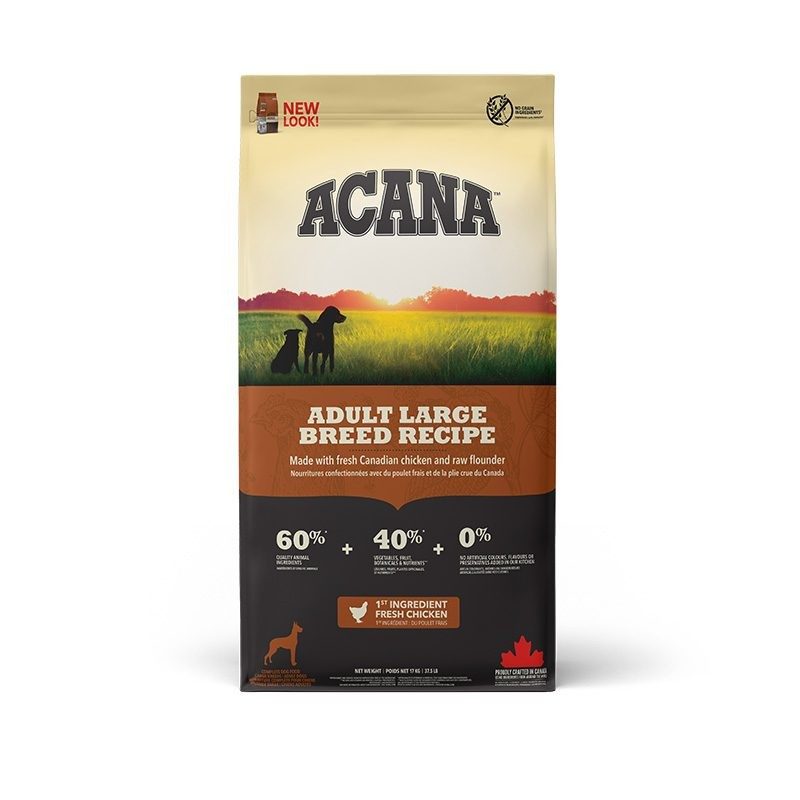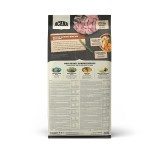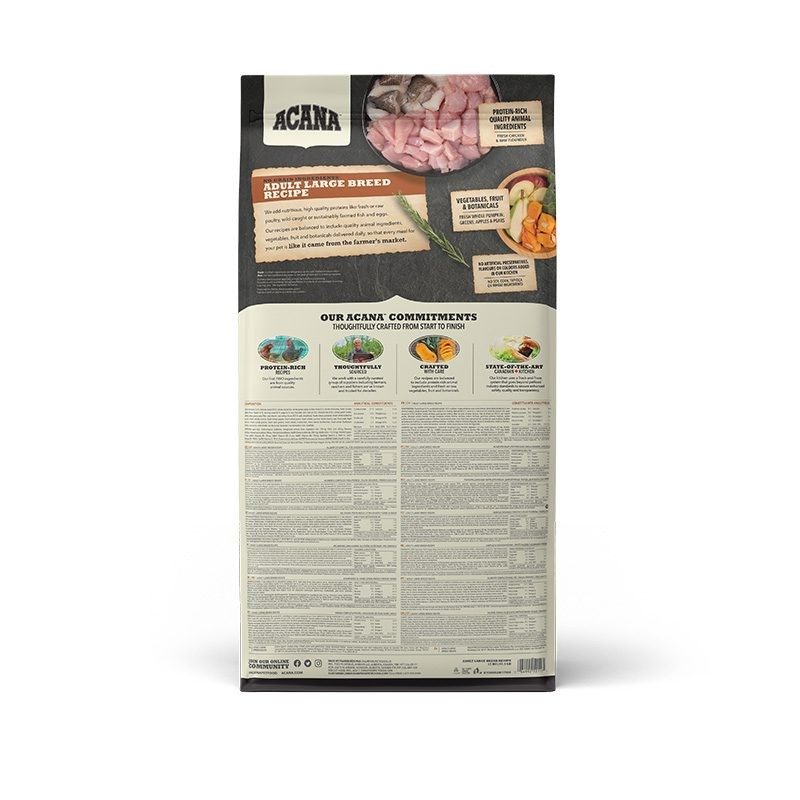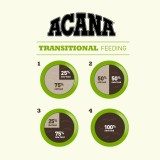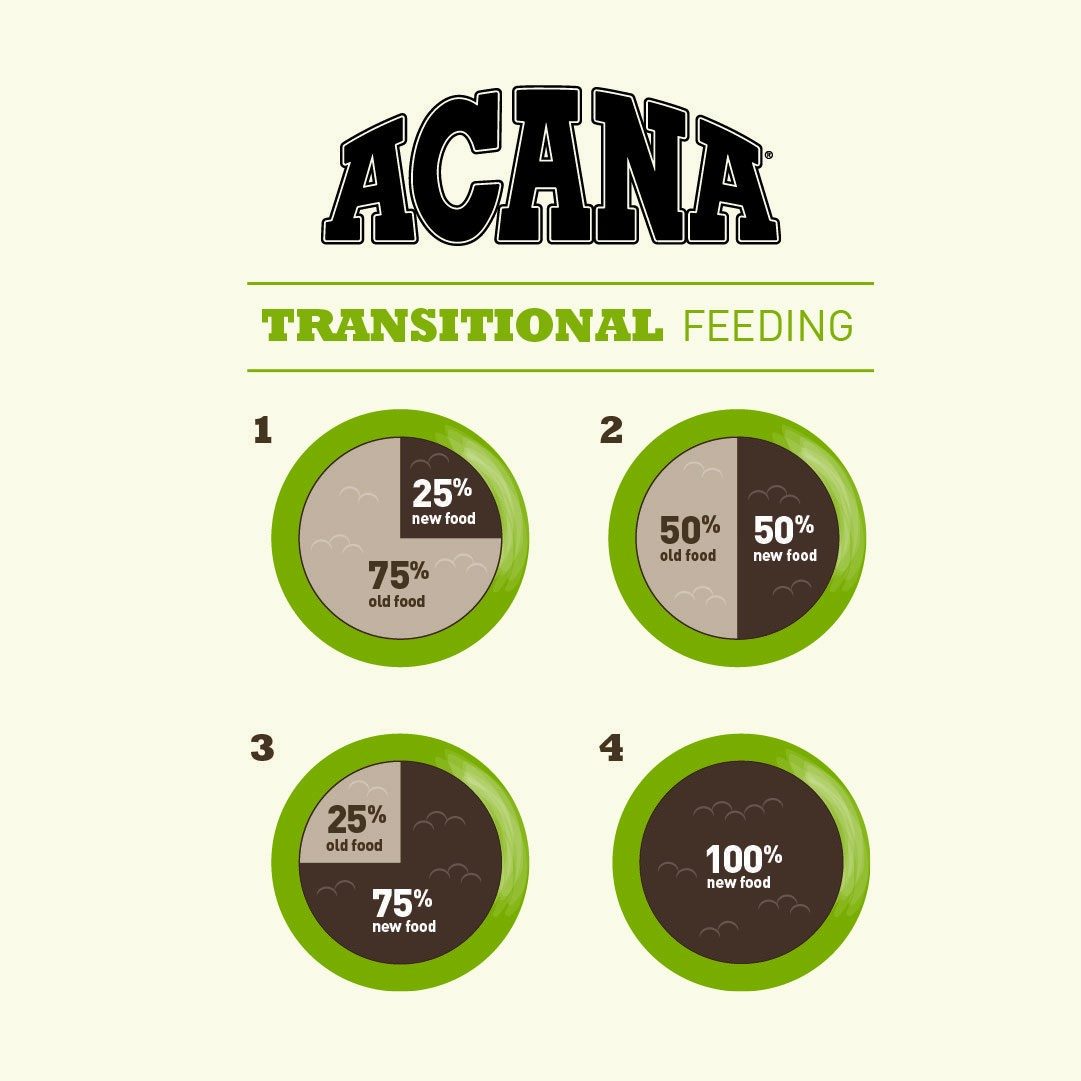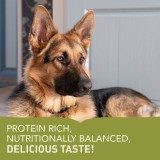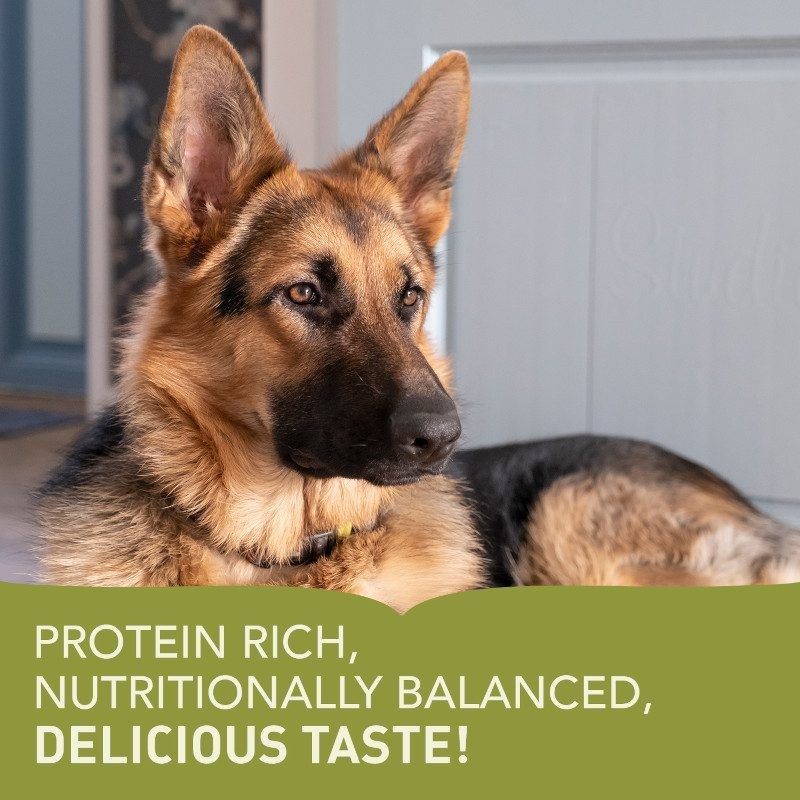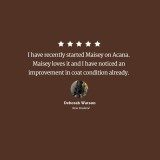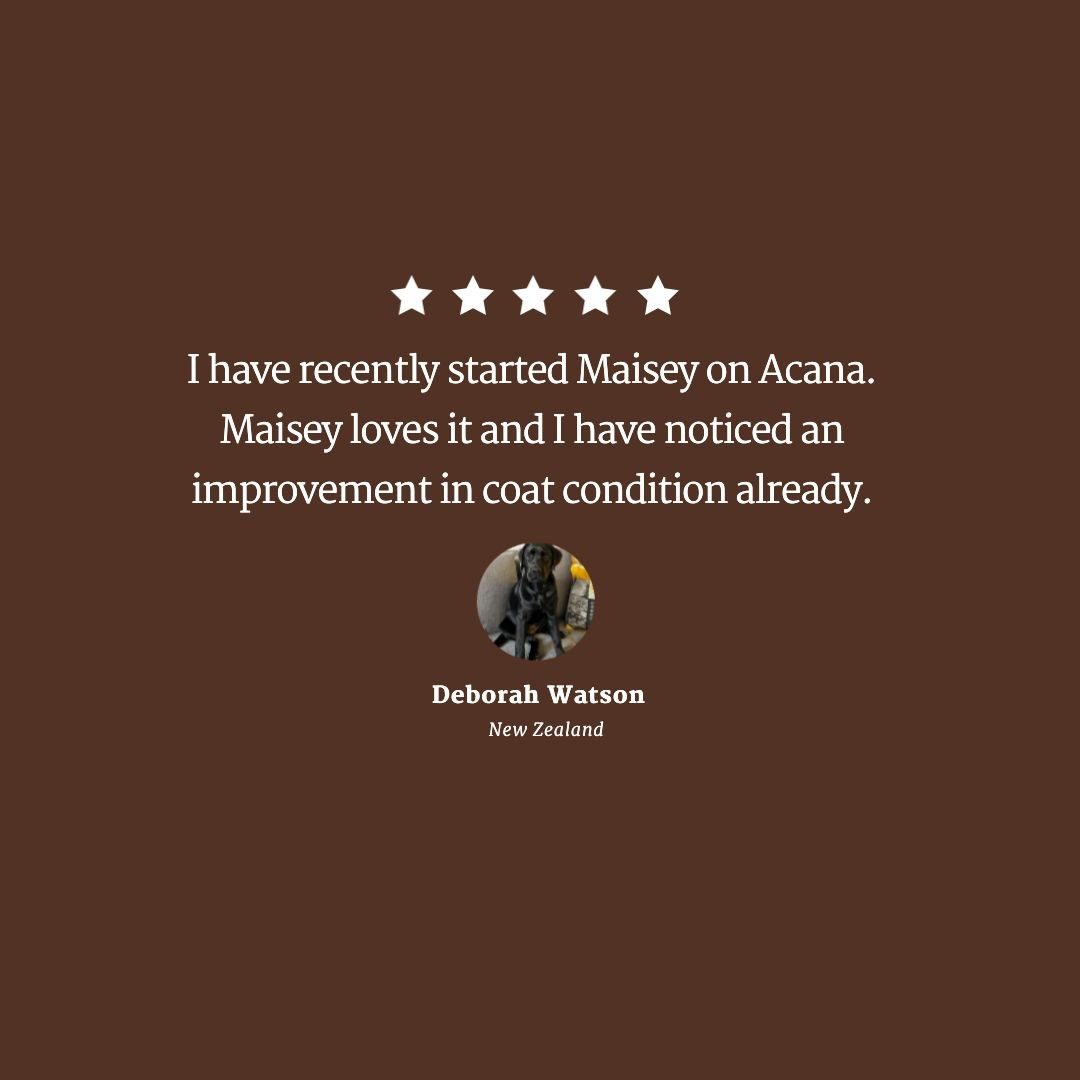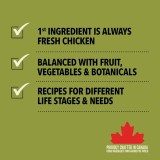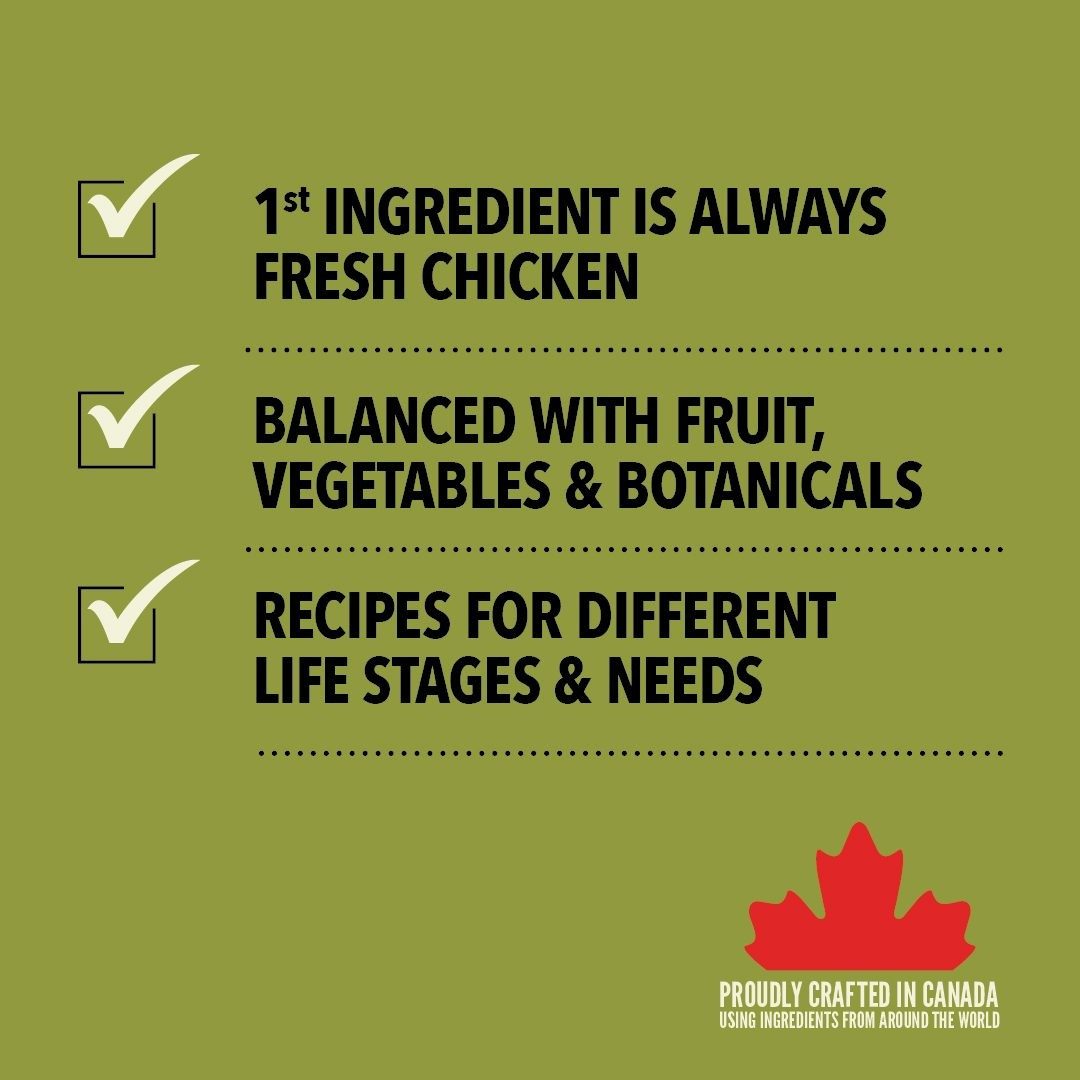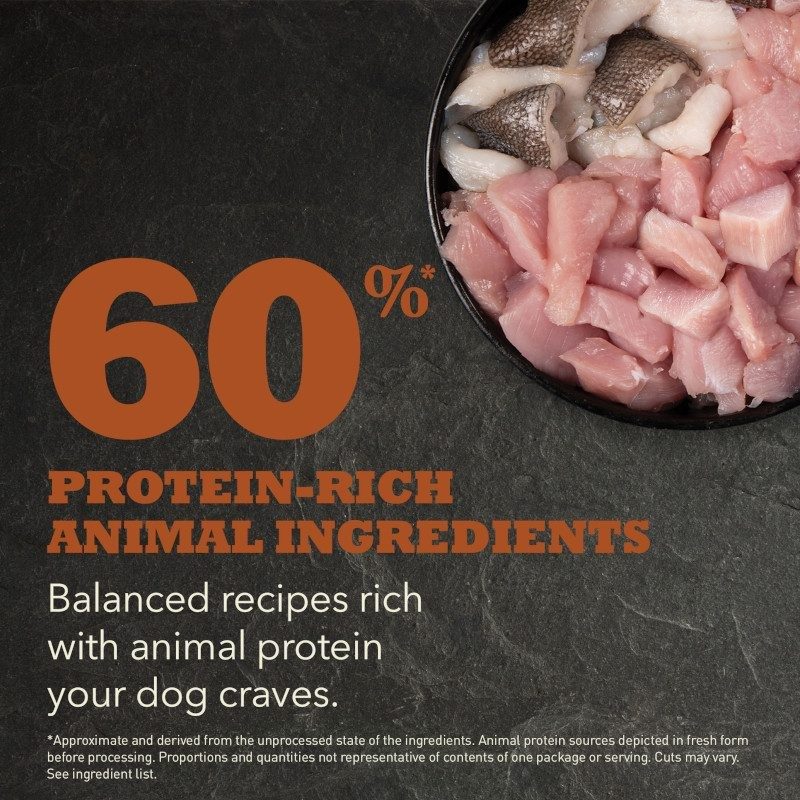 Acana Adult Large Breed Recipe
For adult dogs over 25kg
Overview
Ingredients
Analysis
Feeding Guidelines
Just like his wild cousins, your dog is a carnivore, possessing a biological need for a diet rich and varied in fresh, whole meat.
That's why we loaded ACANA Adult Large Breed with free-run chicken, wild-caught flounder, and cage-free eggs in WholePrey ratios that nourish naturally, without long lists of synthetic additives.
Excess weight can stress bones and joints, so ACANA is free of grains or gluten, providing extra meat protein to promote lean muscle mass while managing body fat.
Prepared in our award-winning kitchen from Canada's best and freshest ingredients, Biologically Appropriate ACANA keeps your big dog healthy, happy, and strong.
Read our ingredients and you'll be happy too!