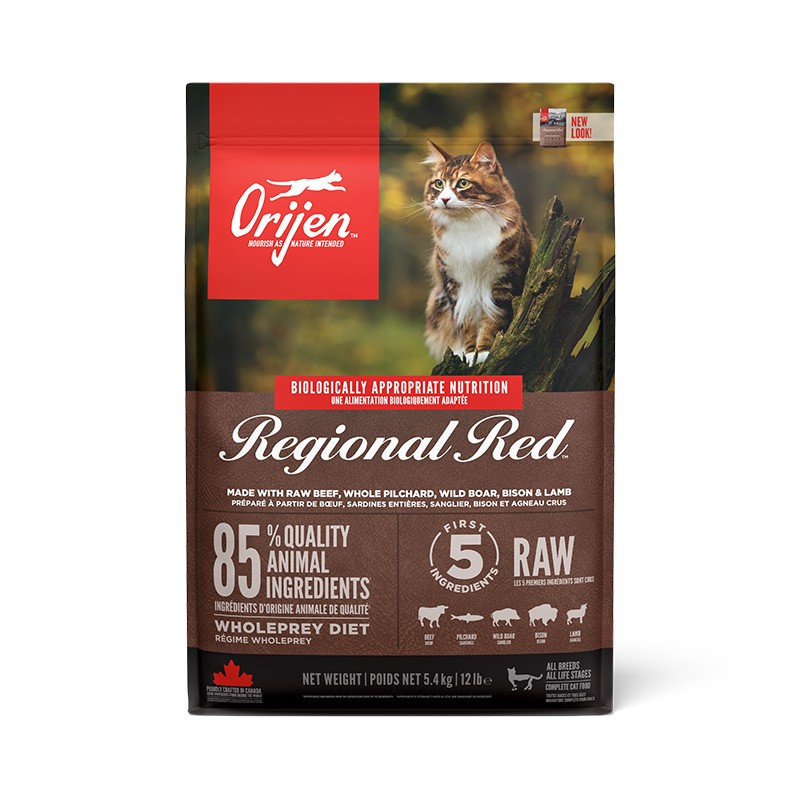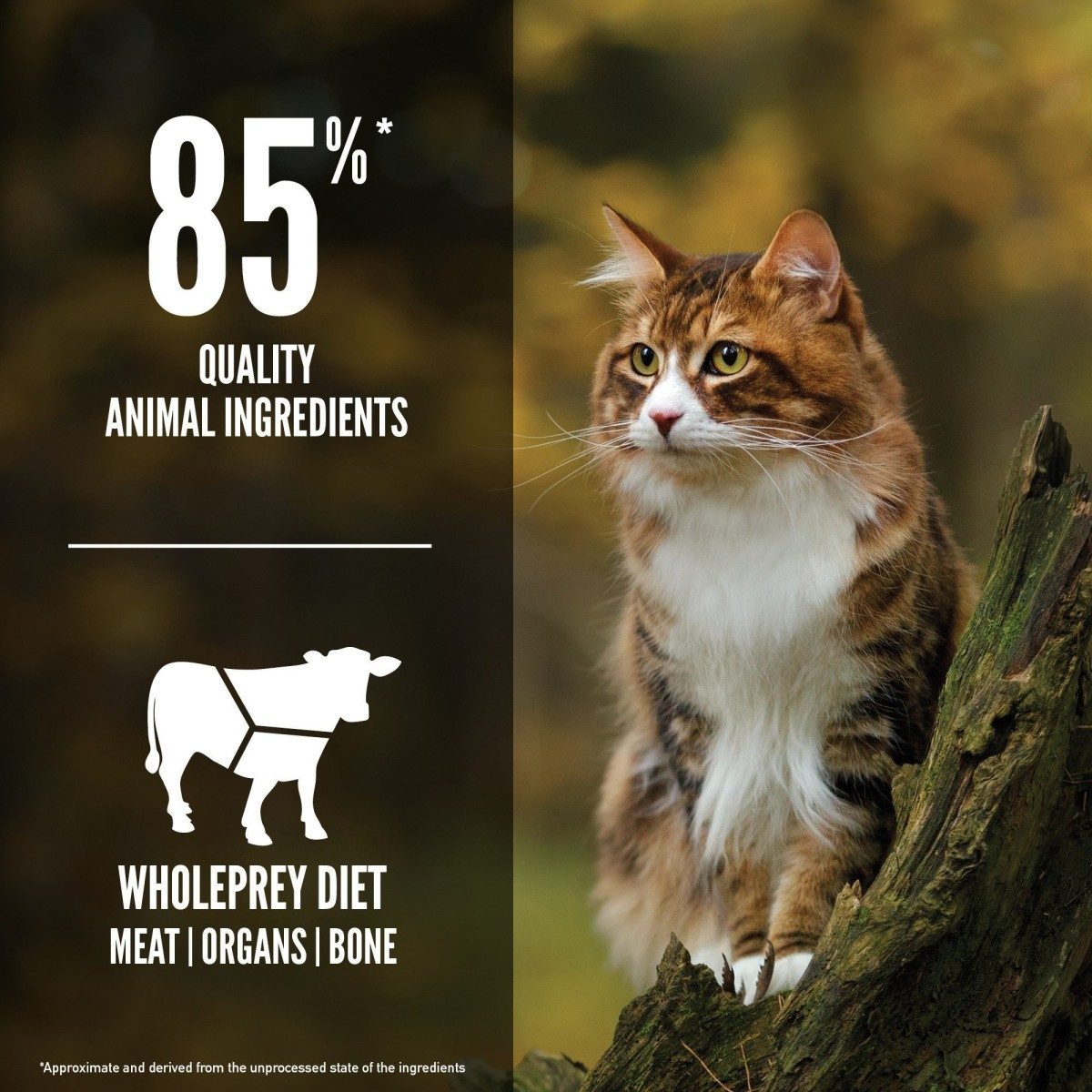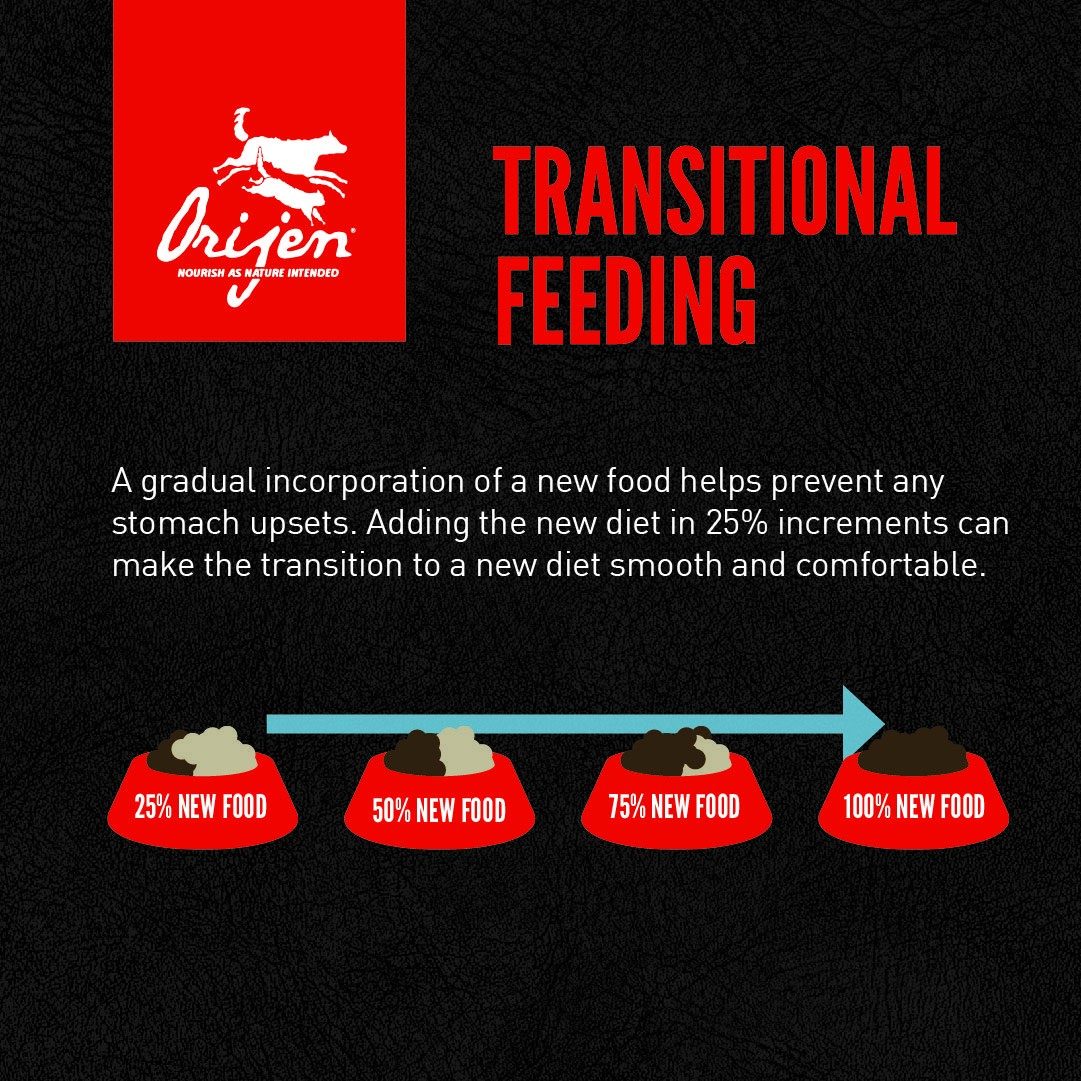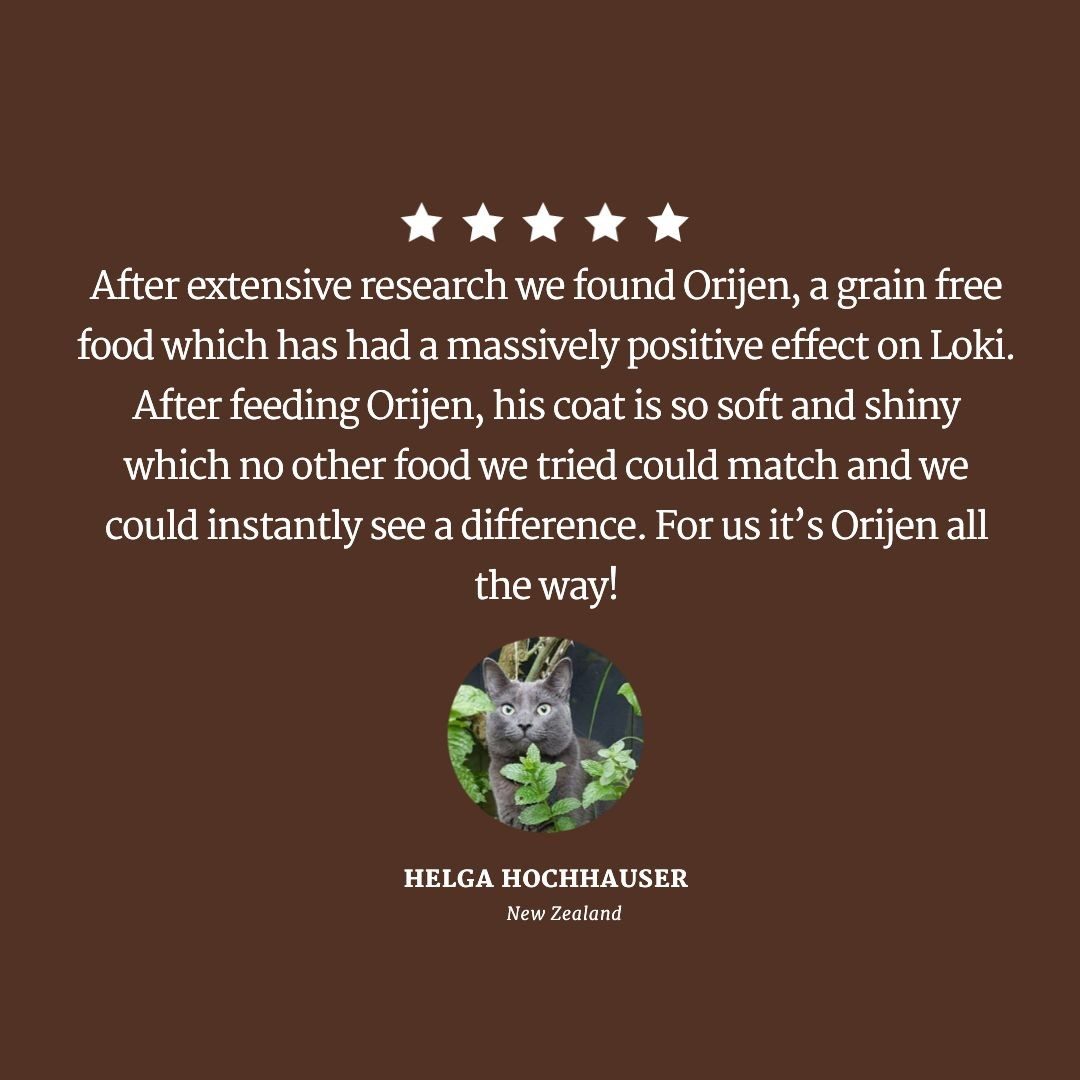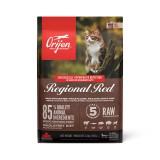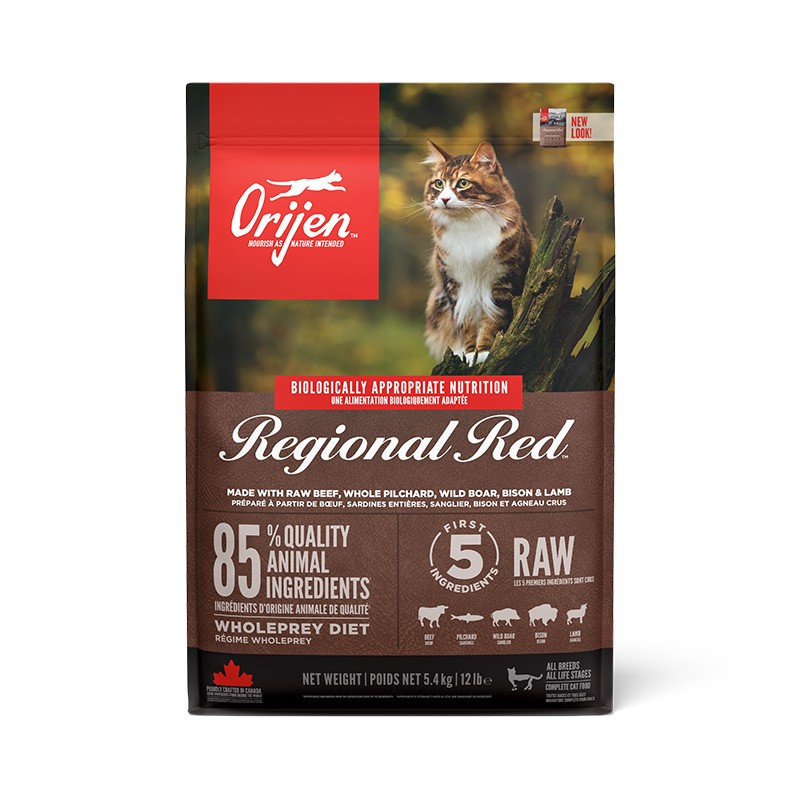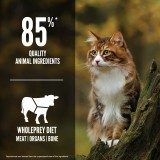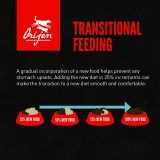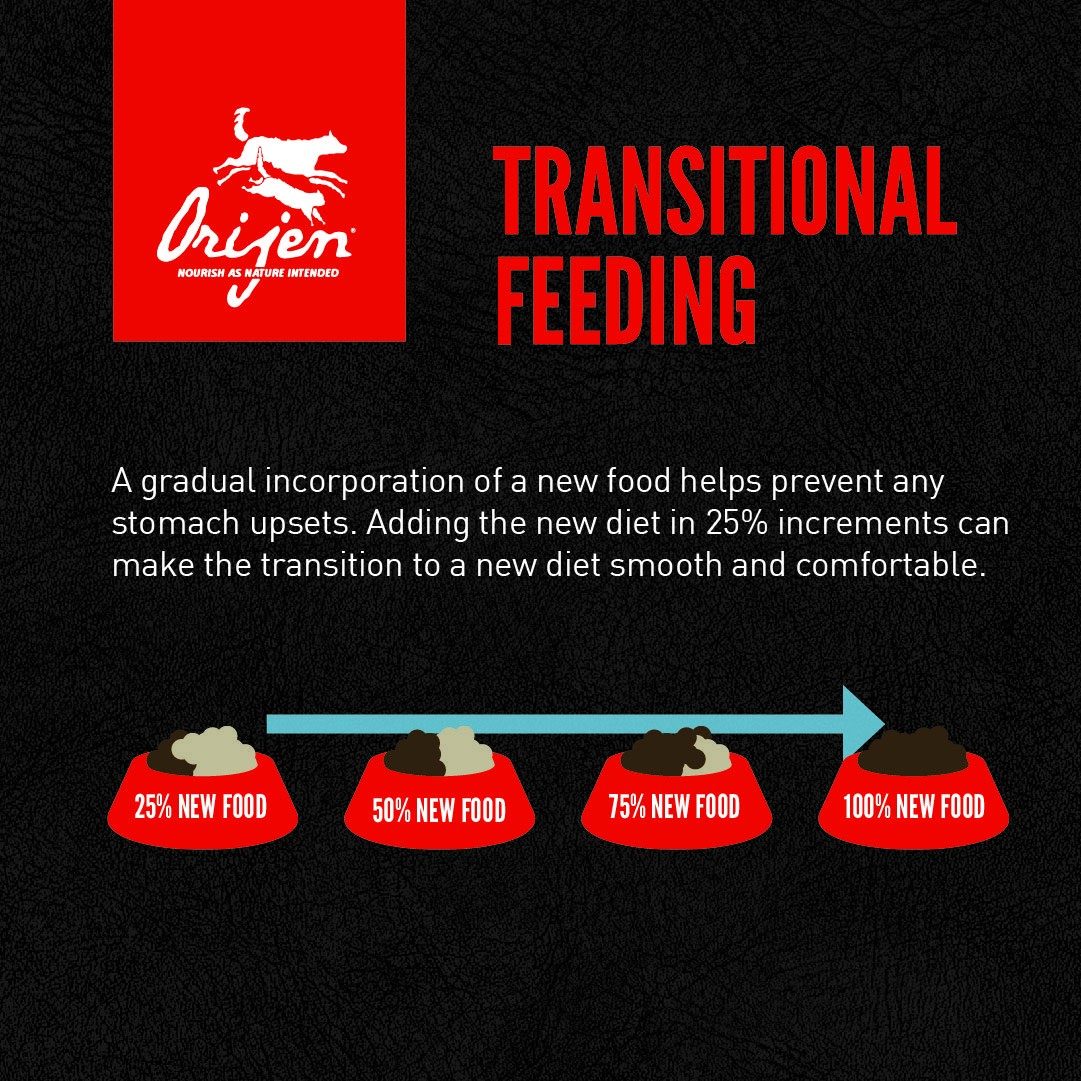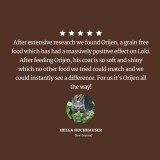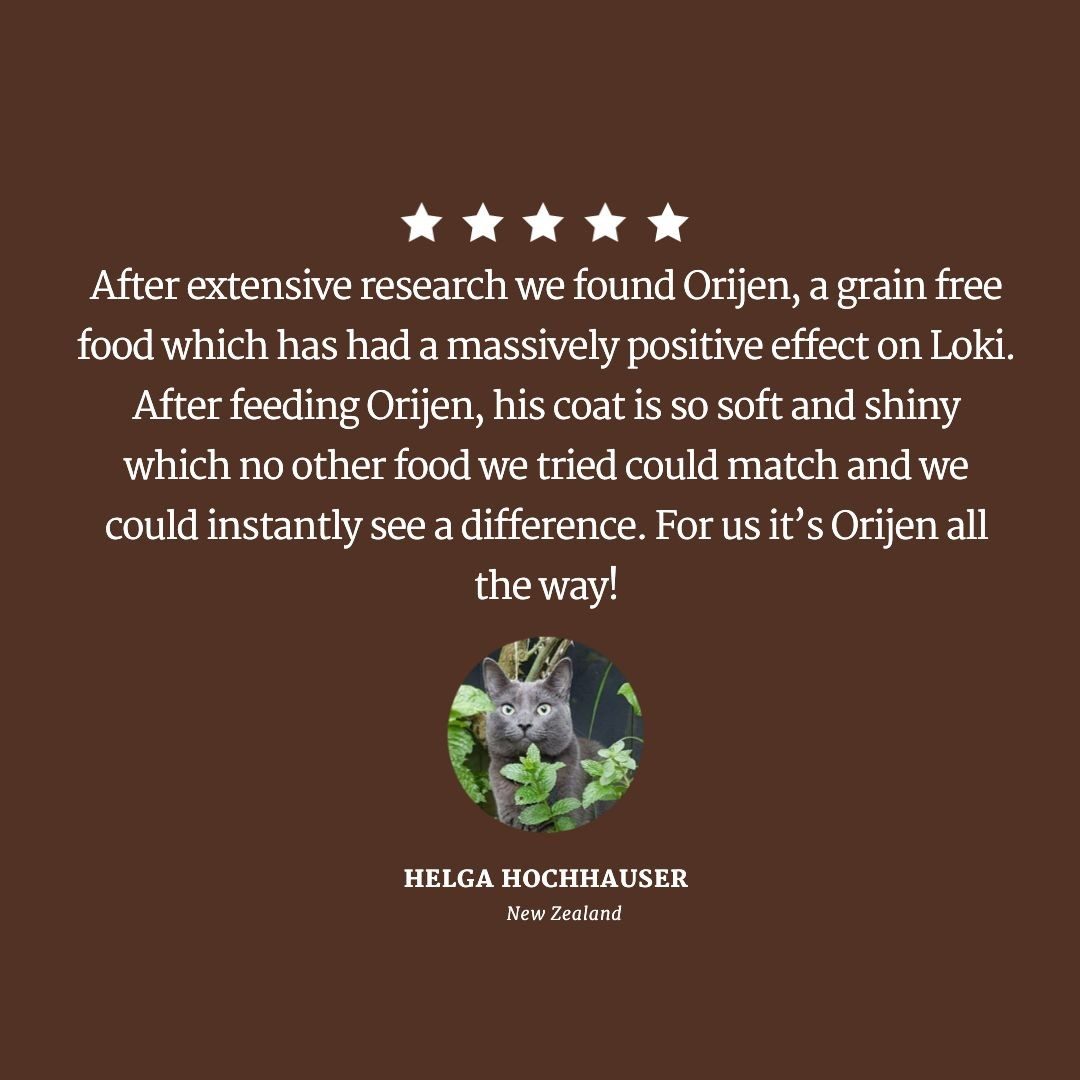 Orijen Regional Red Cat
Biologically appropriate for all life stages
Overview
Ingredients
Analysis
Feeding Guidelines
FRESH RANCH-RAISED BEEF, WILD BOAR, BISON, GRASS-FED LAMB & YORKSHIRE PORK
OUR BIOLOGICALLY APPROPRIATE PHILOSOPHY IS SIMPLE: MIRROR THE QUANTITY, FRESHNESS, AND VARIETY OF MEAT YOUR CAT HAS EVOLVED TO EAT.
With 40% richly nourishing protein, and 85% quality animal ingredients, ORIJEN nourishes cats of all breeds and life stages according to their evolutionary and biological needs.
2/3 of the meats are FRESH (refrigerated, no preservatives) or RAW (flash-frozen, no preservatives), including the top 10 meat ingredients.
1/3 of the meat is gently dried at 90°C, creating a concentrated source of nourishing protein that cannot be supplied by fresh meat alone.
Nutrient-dense WholePrey ratios of fresh meat (including muscle meat, organs, and cartilage or bone) provide virtually every nutrient your cat needs to thrive.
Infusions of freeze-dried liver enhance flavour naturally, making ORIJEN deliciously tasty, even for fussy eaters.