KELP - THE SUPERFOOD FOR DOGS & cats


Kelp has been recognized as a food supplement for humans that has had many health benefits for generations. And thanks to The Missing Link® Pet Kelp®, it's our pets' turn to experience the overall health and wellness support of this powerful superfood.
Kelp is an aquatic plant belonging to the seaweed family that grows in shallow ocean waters. Kelp lends itself to being a very good natural multivitamin and mineral source. The reason it contains such a wide variety of nutrients is because it absorbs nutrients directly from the ocean water it lives in. Unlike land plants, Kelp does not have roots to absorb nutrients, so the minerals go directly into the plant itself. Because of this, the more pristine the source of water, the higher the quality of the minerals in the plant. Essentially, better and cleaner water means better kelp!
Natural Benefits of Kelp
Amongst other things, Kelp is full of bio-available minerals and vitamins - made up of 25% protein and 2% fat. Of all edible sea vegetables, Kelp is the most nutritious for pets with over 60 different vitamins, minerals and 21 amino acid varieties. Kelp is most known to be a great sources of iodine which is essential for healthy thyroid function, and iron to support the circulatory system.
Benefits of Kelp can include:
Supports digestive tract health.
Kelp is a good source of dietary fibre, which is vital to maintaining healthy digestive function, colon health, and bowel regularity.
Great for skin by supporting skin health in dogs and cats.
There's substantial evidence that kelp in a dog or cat's diet can repel fleas and is commonly a natural addition to many organic and even chemical flea-fighting treatments. Kelp is known to help reduce itchiness too - so it's a win-win!
Aids with weight control.
Iodine plays a significant role in supporting the normal function of the thyroid gland, which contributes to optimal hormone production as well as healthy metabolism. Kelp contains exceptionally high levels of iodine and is an excellent supplement for improving thyroid and metabolic function.
Can reduce dental plaque and tarter build up.
English research was conducted which showed that bacteria, Bacillus Lichenformis that resides on the surfaces of the kelp and releases an enzyme could be responsible for the break down the plaque which forms a coating on the teeth of our furry friends.
Can Support Tissue repair.
The Amino Acids in Kelp can aid tissue repair which it vital to your pets overall health and wellbeing as well as after accident or injury.
supports the overall wellness of our pets.
At first glance, this humble seaweed may not look like much, but adding Kelp to an animal's diet will greatly benefit their overall health. Seaweed and kelp contain a broad spectrum of vitamins, minerals, and nutrients which can contribute to better quality of life for our pets.
HOW TO ADD KELP INTO THEIR DIET
ADDING TO WET/RAW FOOD
You can easily add Pet Kelp to RAW or WET food - simply sprinkle it on top of their food, mix it in, and away you go. If you need to, you can add a little extra water to help it stick to your RAW ingredients.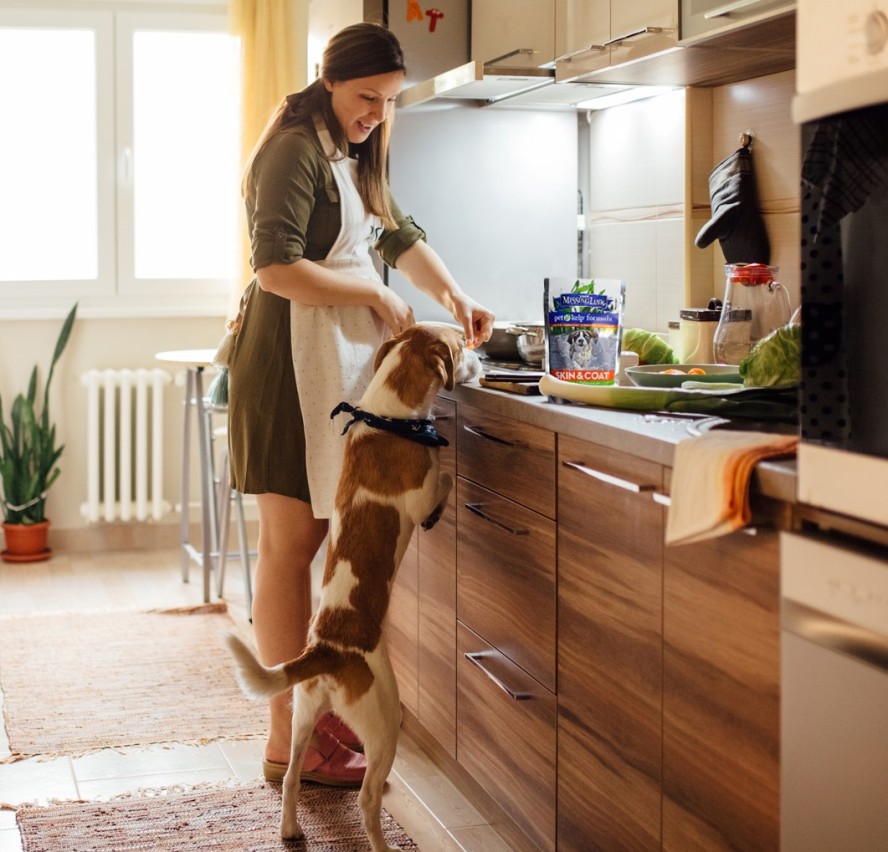 ADDING TO DRY FOOD
If you feed your furry friend dry biscuits, adding a little water to the Pet Kelp to make a paste will help it mix effortlessly into their kibble.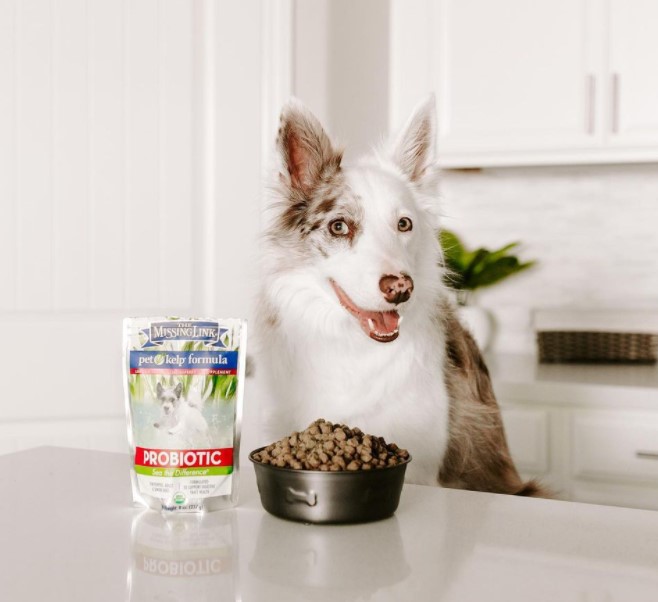 WHERE TO BUY PET KELP
You can find Pet Kelp at a number of our Independent stockists or larger Pet Specialty retailers like Animates, Pet Direct, Pet.Co and PETStock.

FIND A STOCKIST FIND A STOCKIST