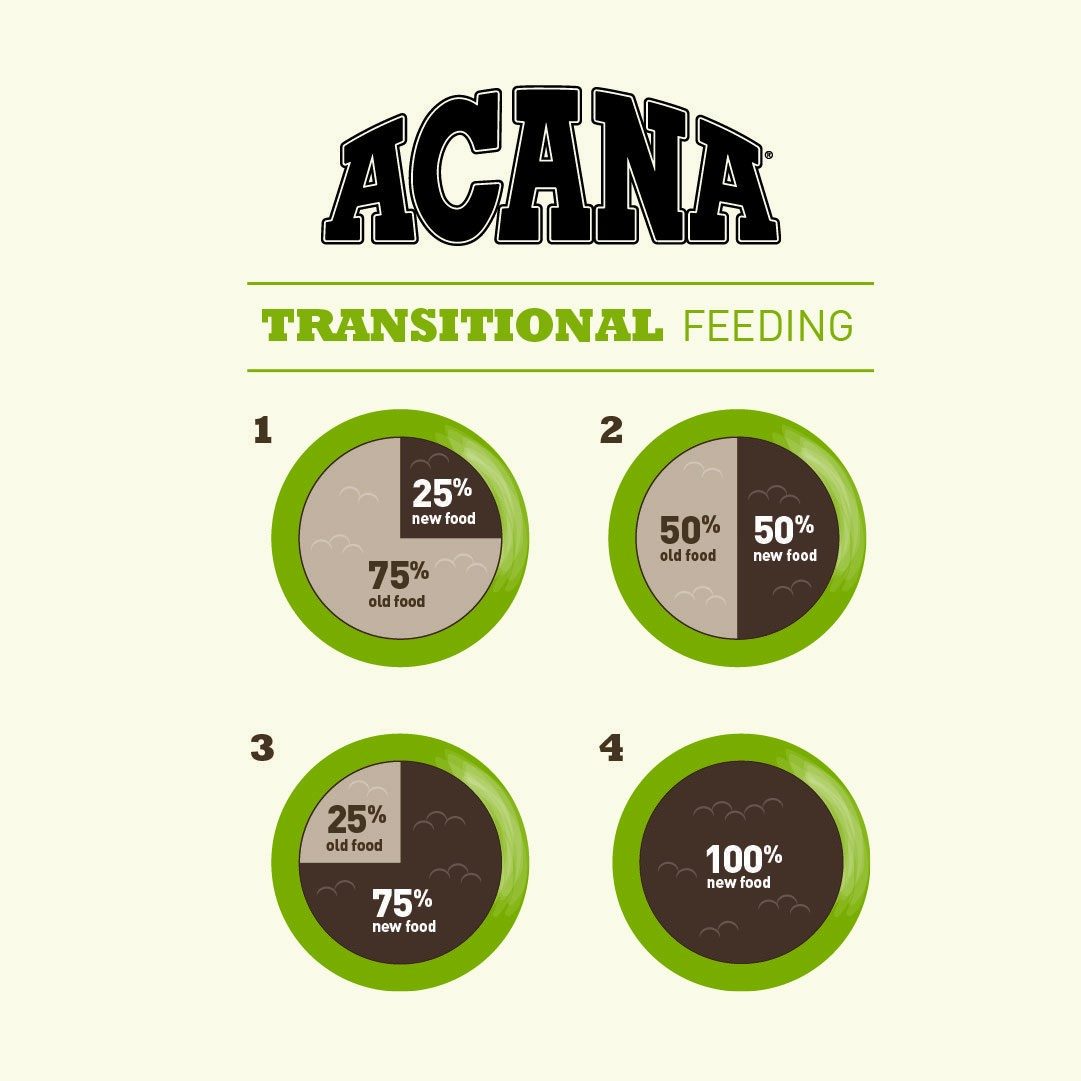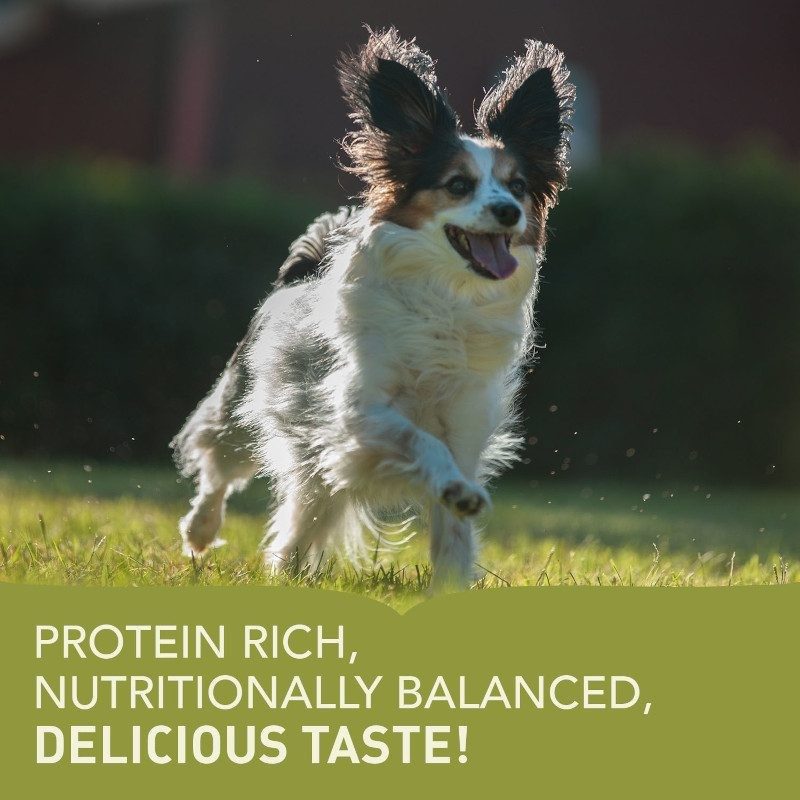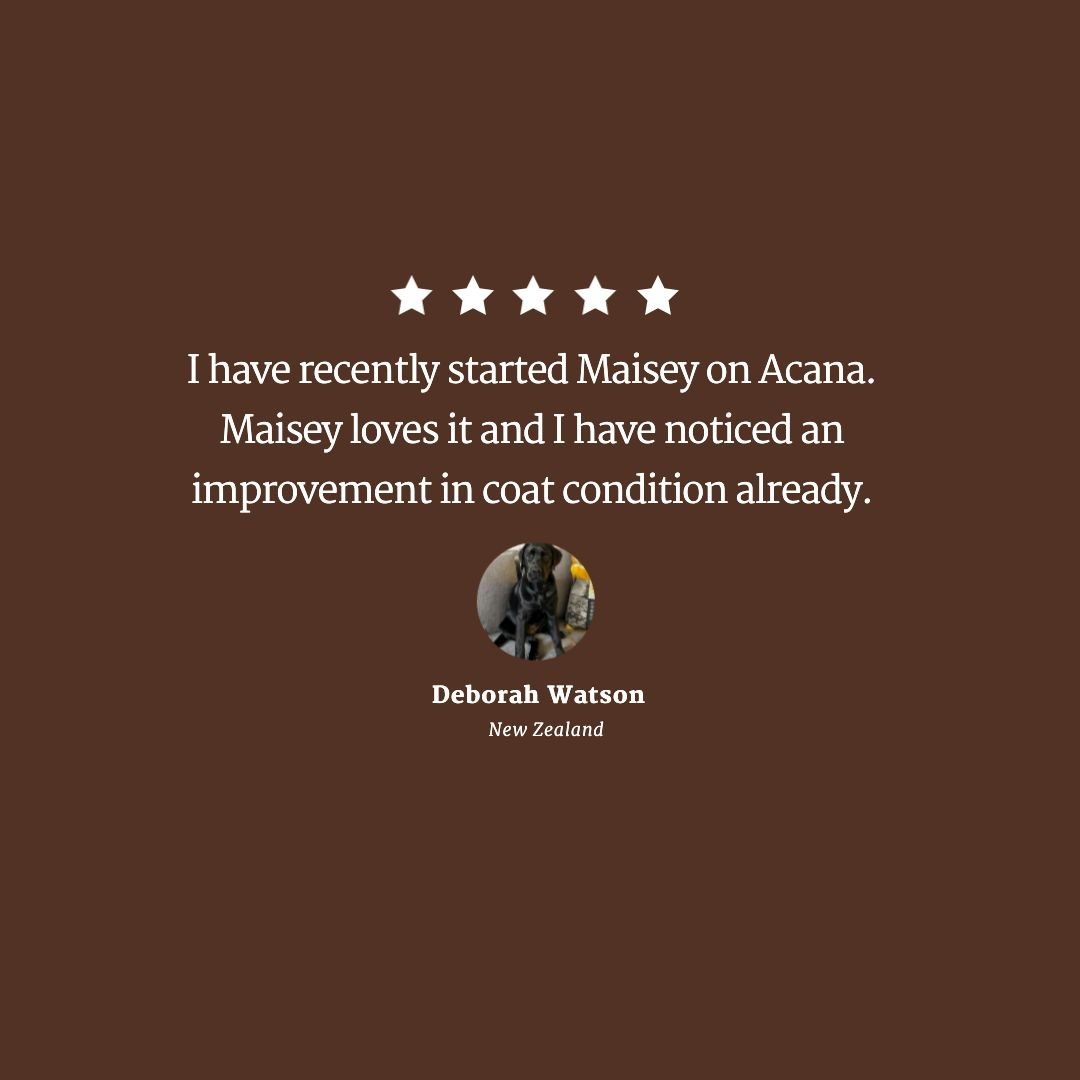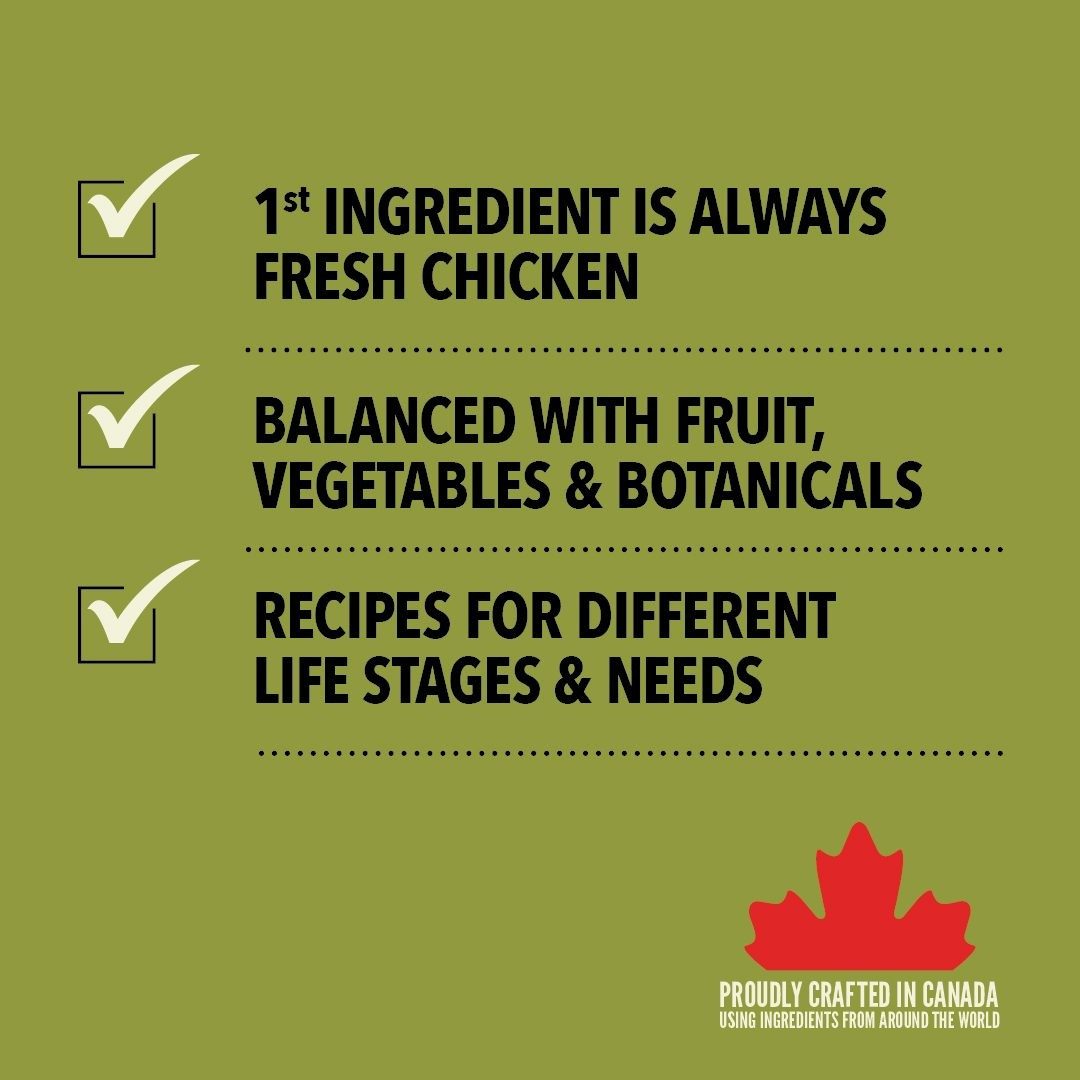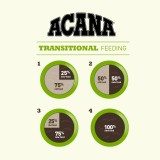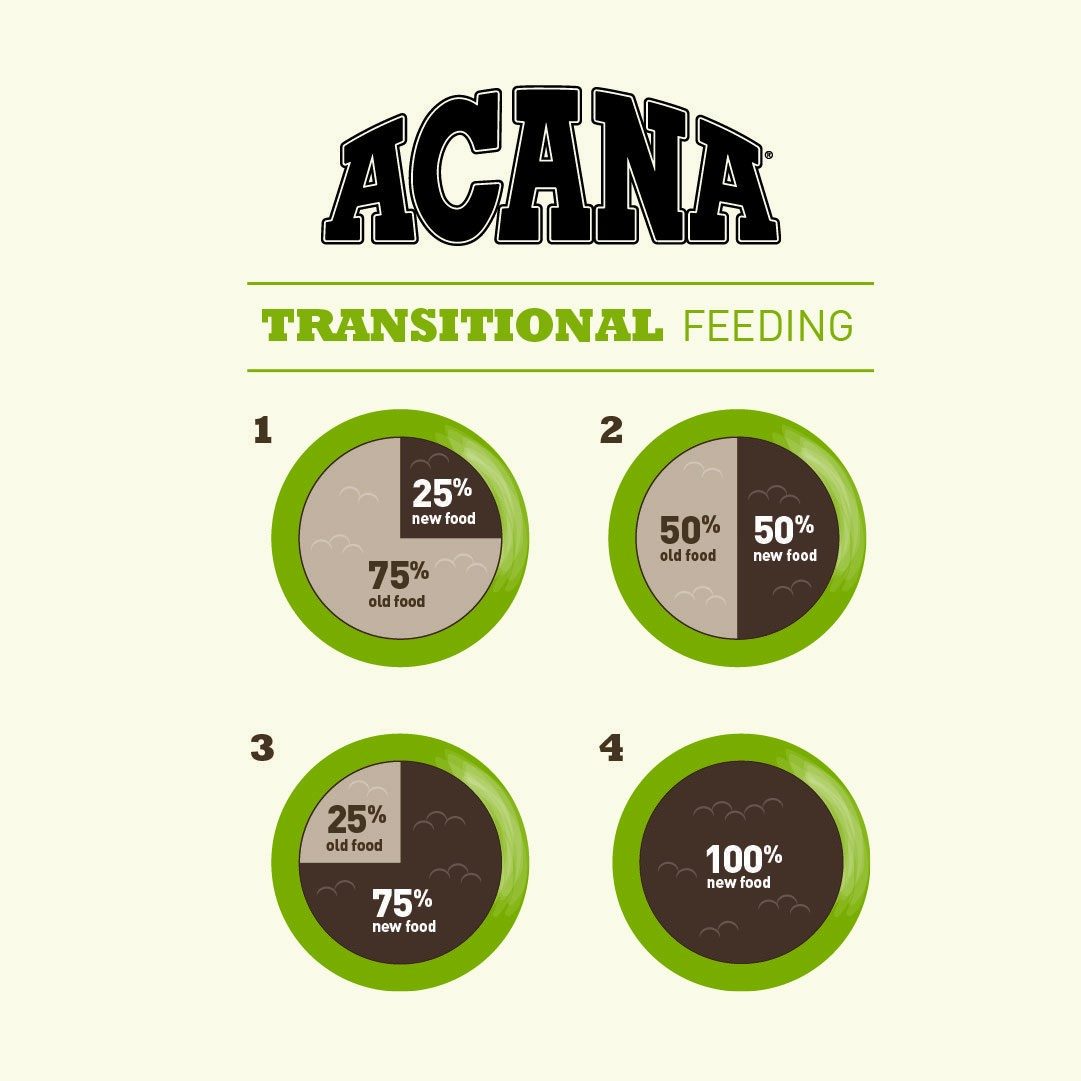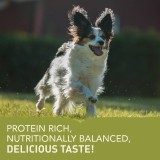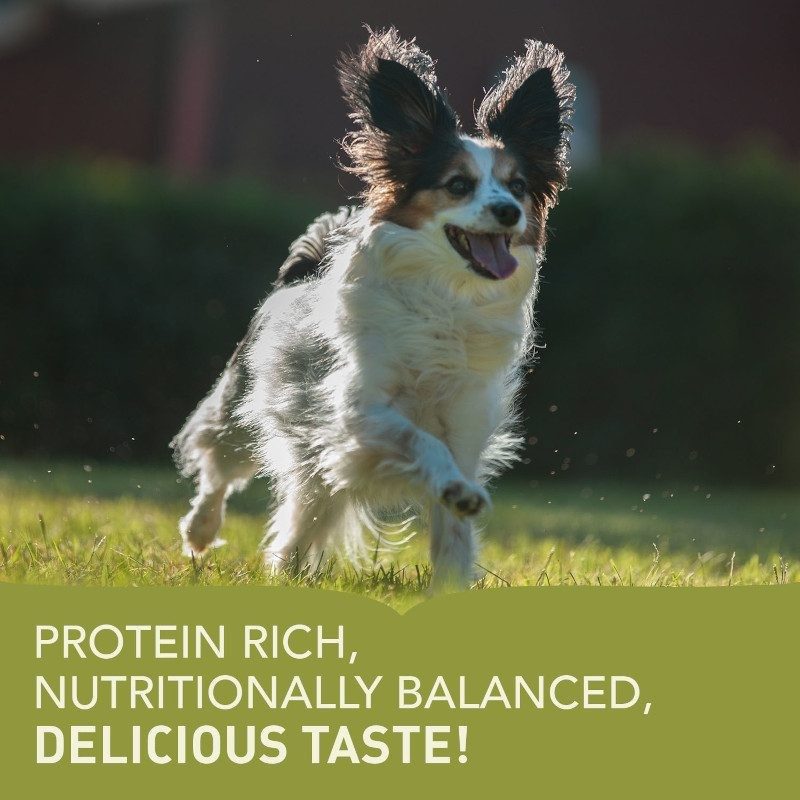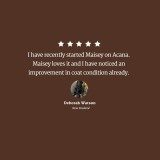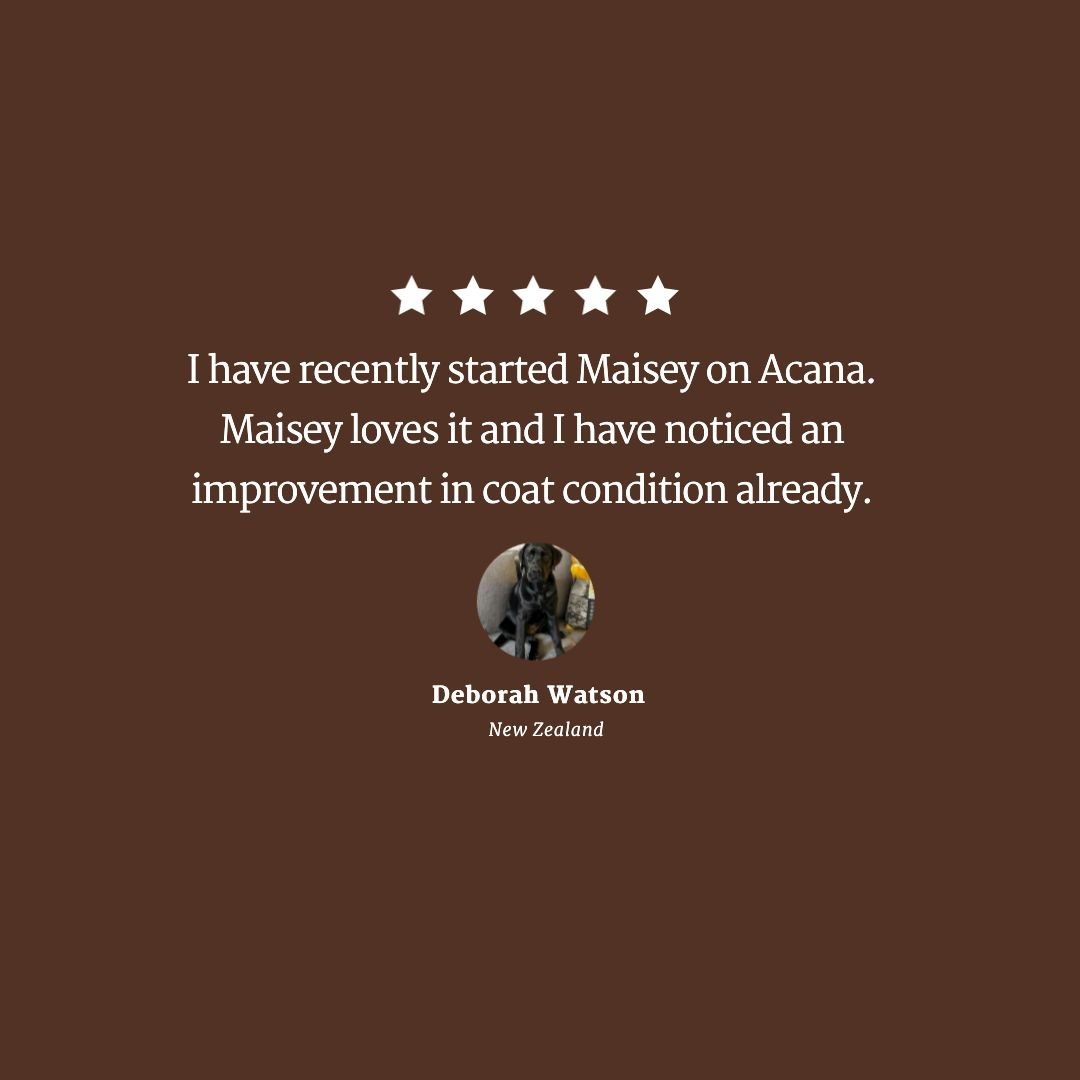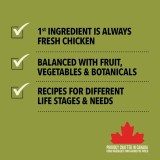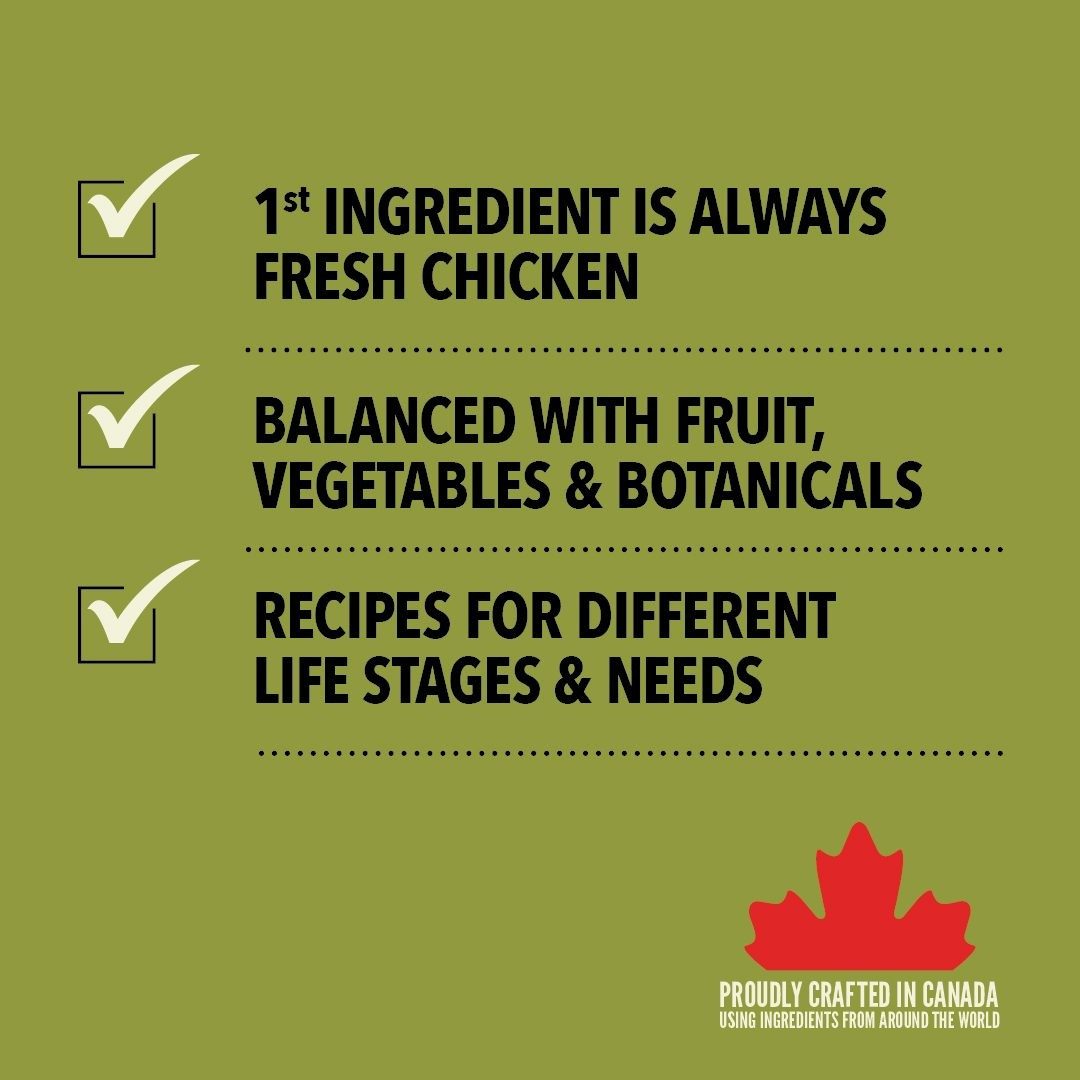 Acana Puppy Recipe
For puppies weighing 9 to 25kgs at maturity
Overview
Ingredients
Analysis
Feeding Guidelines
By nature, all puppies are carnivores which means they're biologically adapted for a diet rich and varied in fresh whole meats with smaller amounts of vegetables and fruit.
That's why ACANA Puppy Recipe is brimming with free-run chicken and cage-free eggs from prairie farms, and wild-caught flounder from North Vancouver Island, delivered fresh or raw to nourish completely.
Free of grains or gluten, ACANA is rich in meat proteins to promote your puppy's peak development and conditioning.
Made in our award-winning kitchen from Canada's best and freshest ingredients, Biologically Appropriate ACANA is guaranteed to keep your puppy healthy, happy, and strong.
Read our ingredients and we think you'll agree!