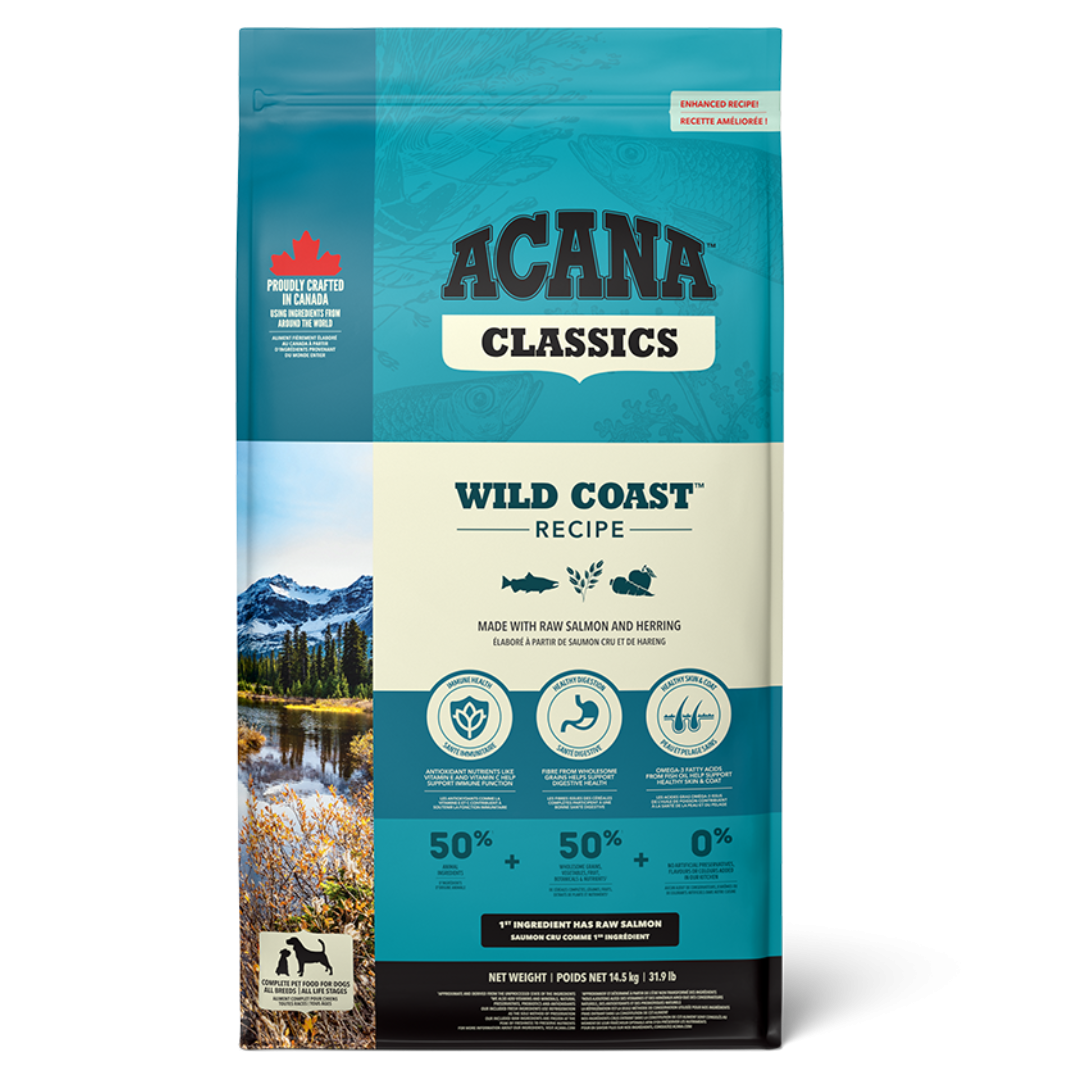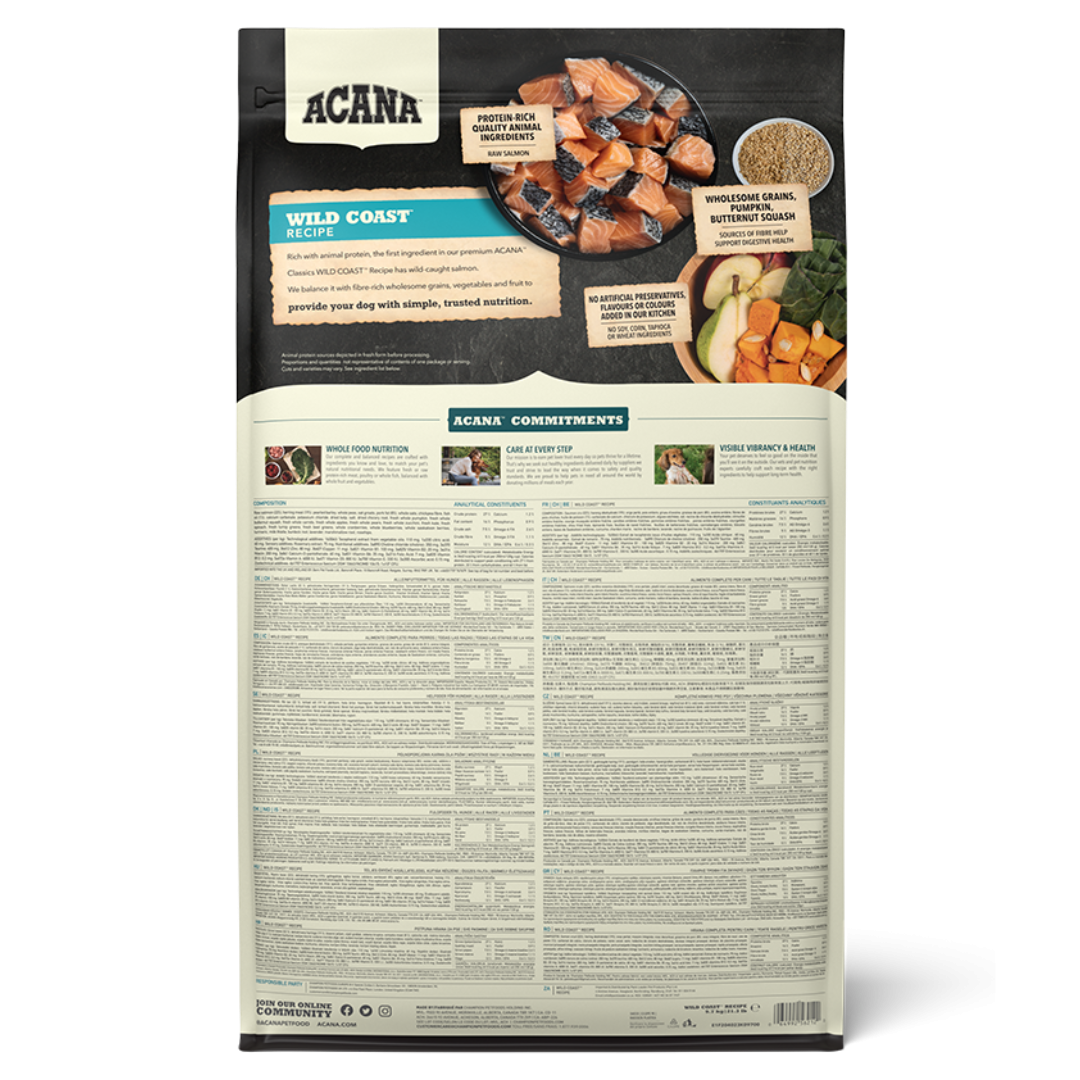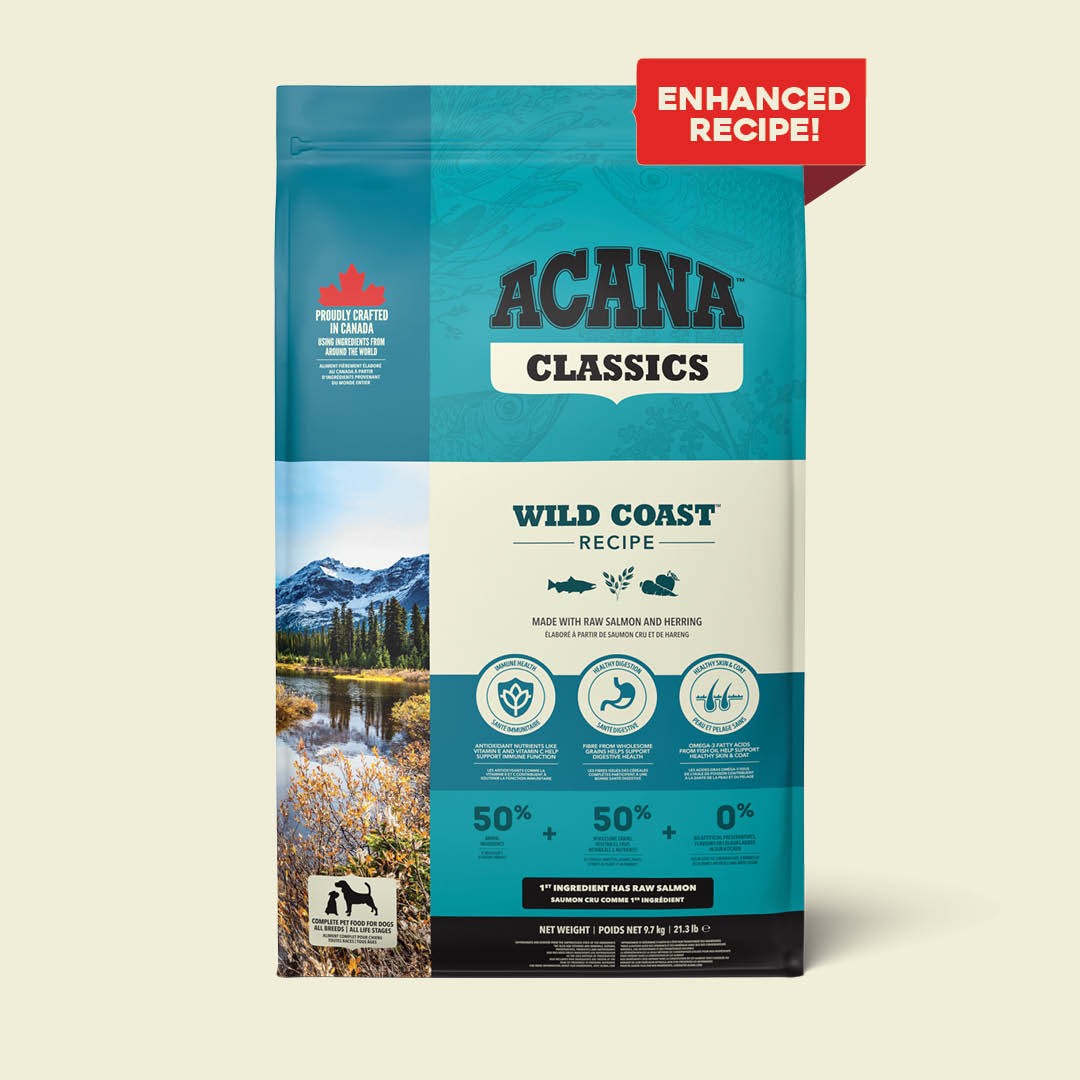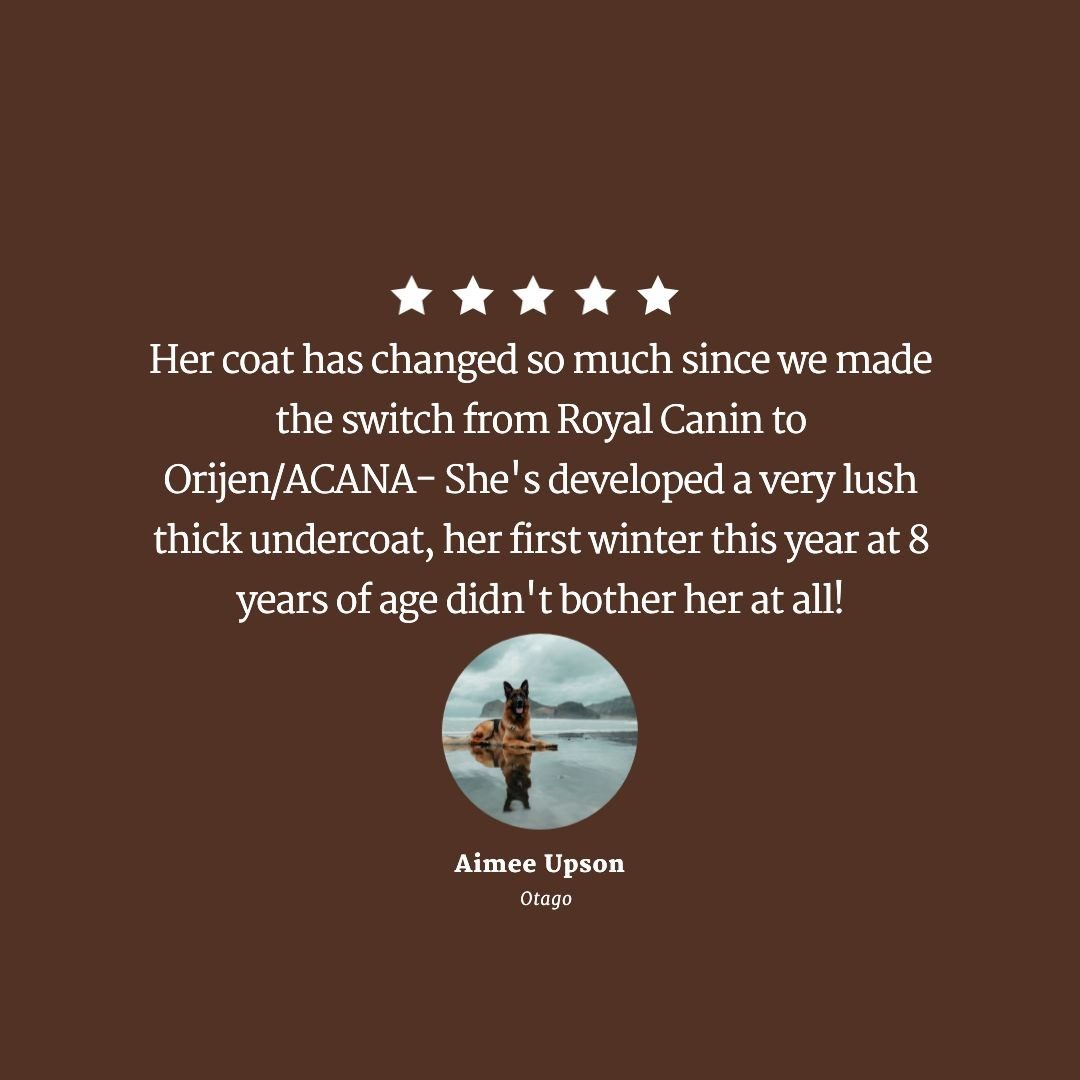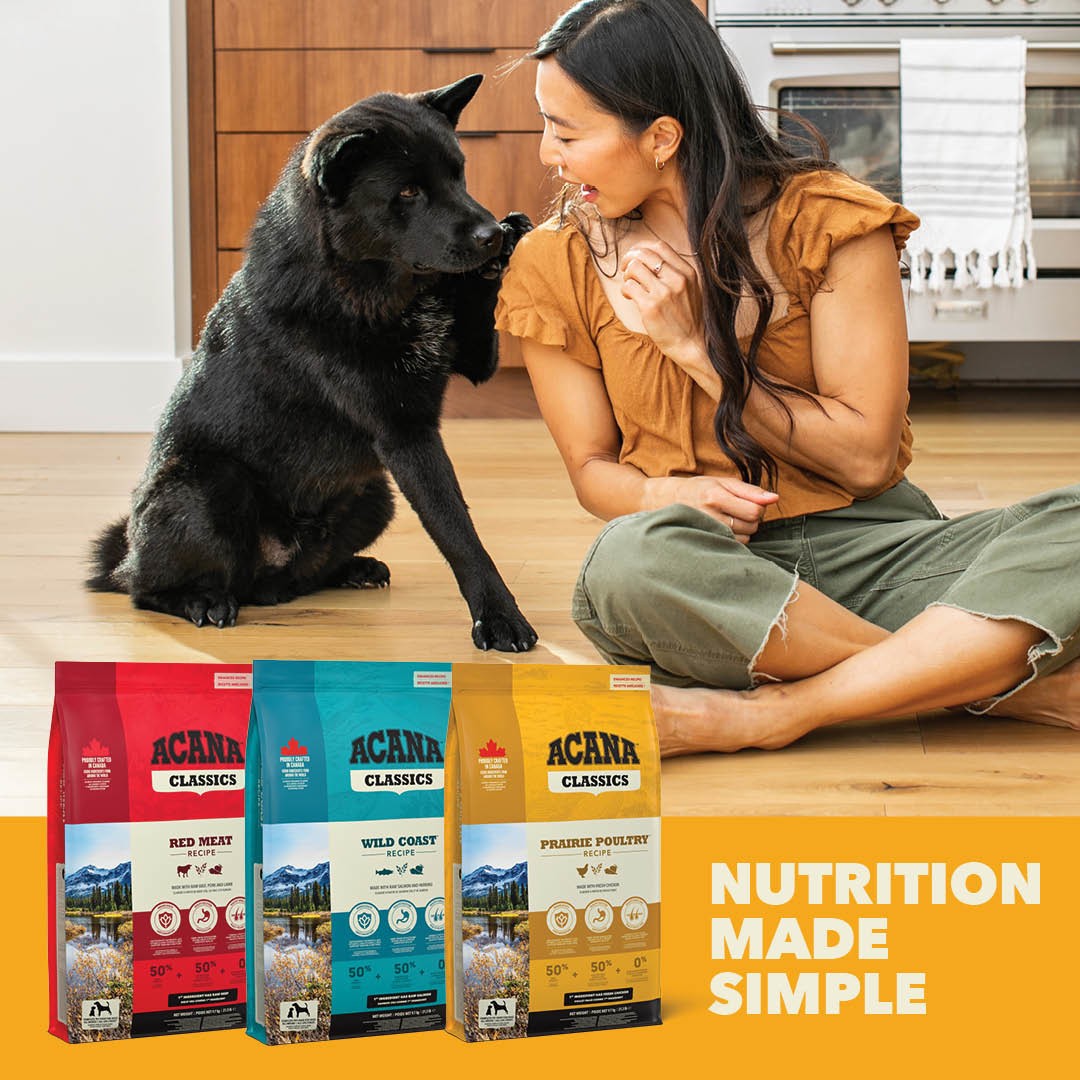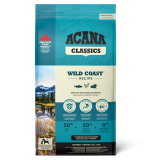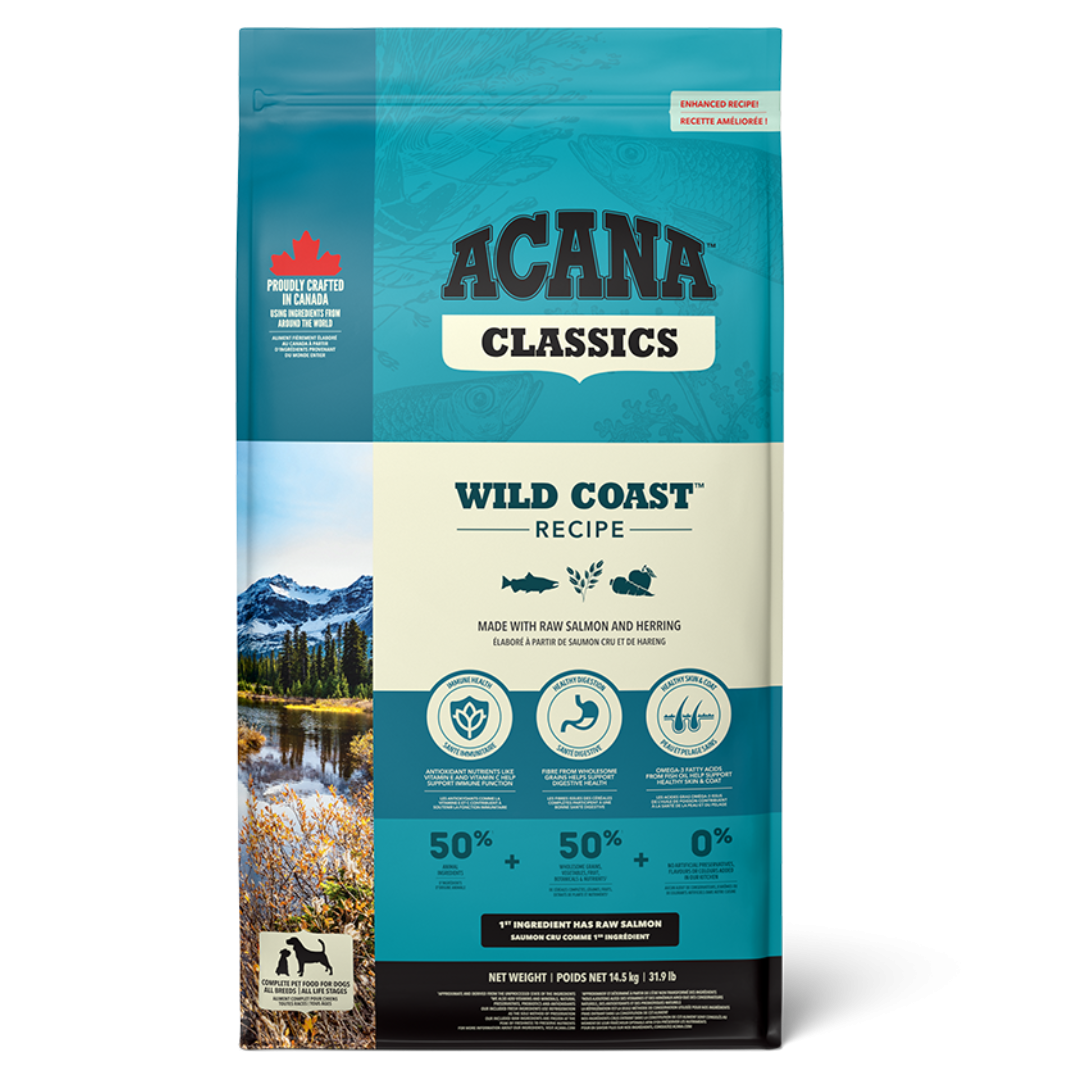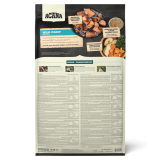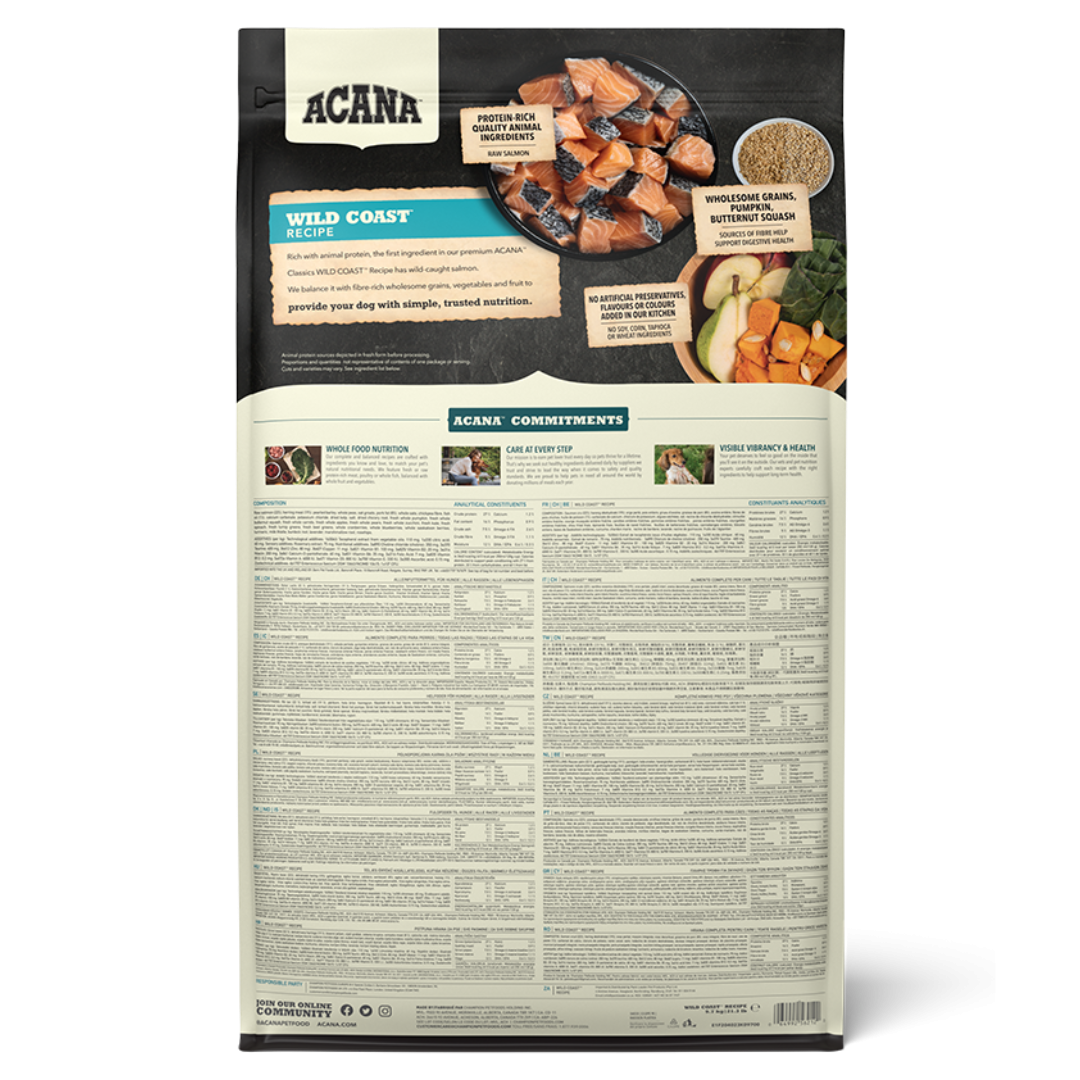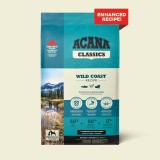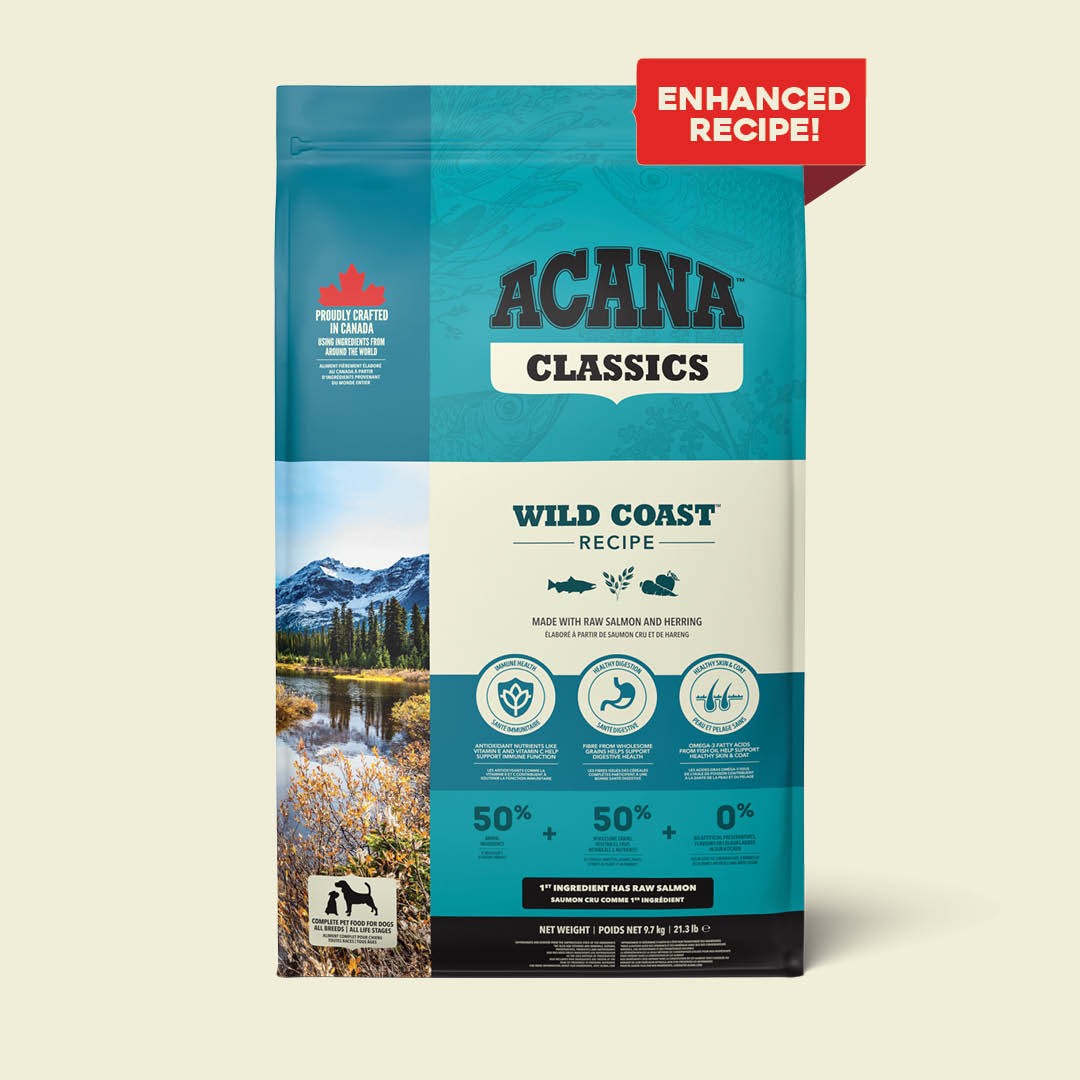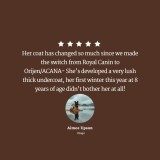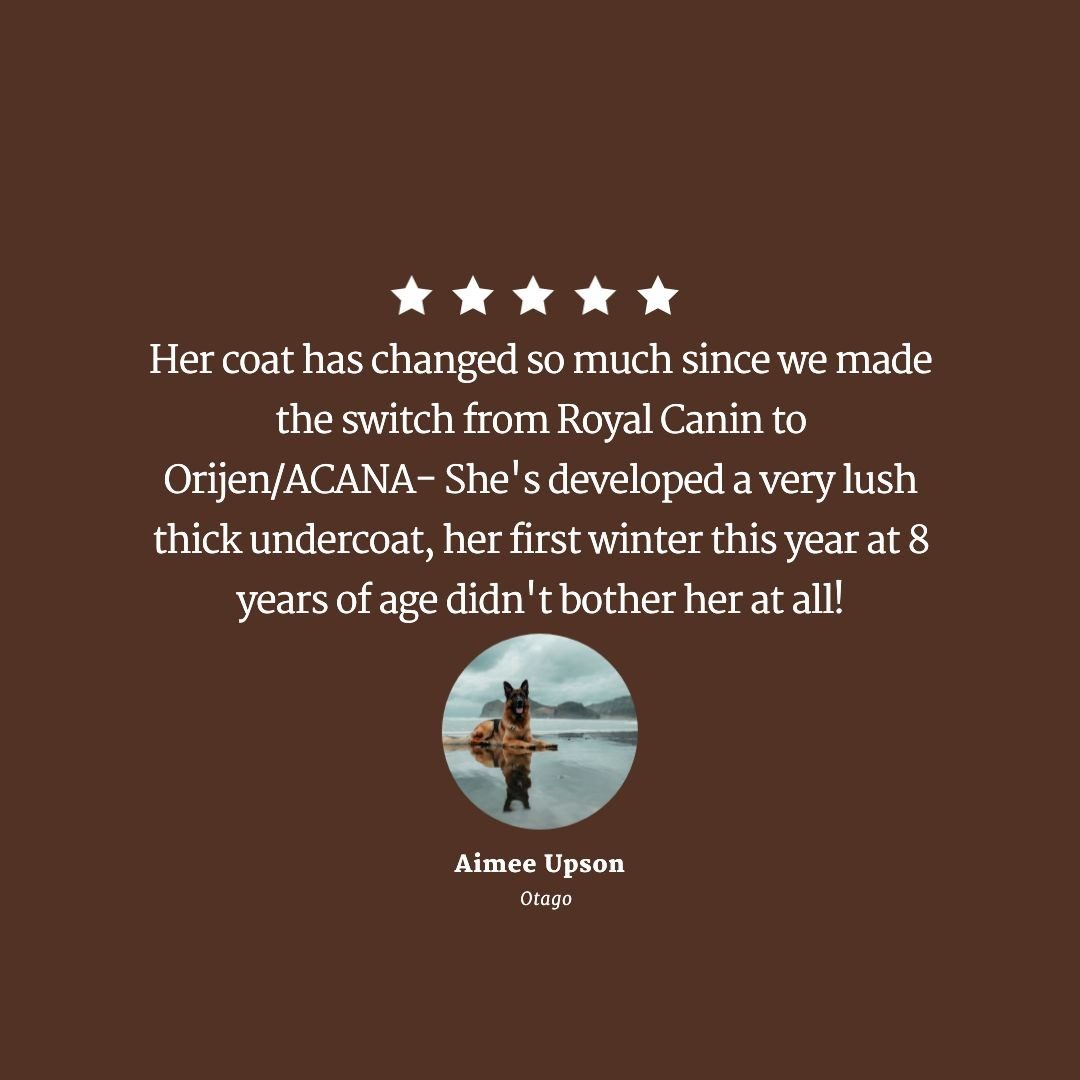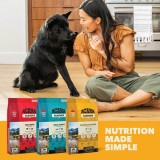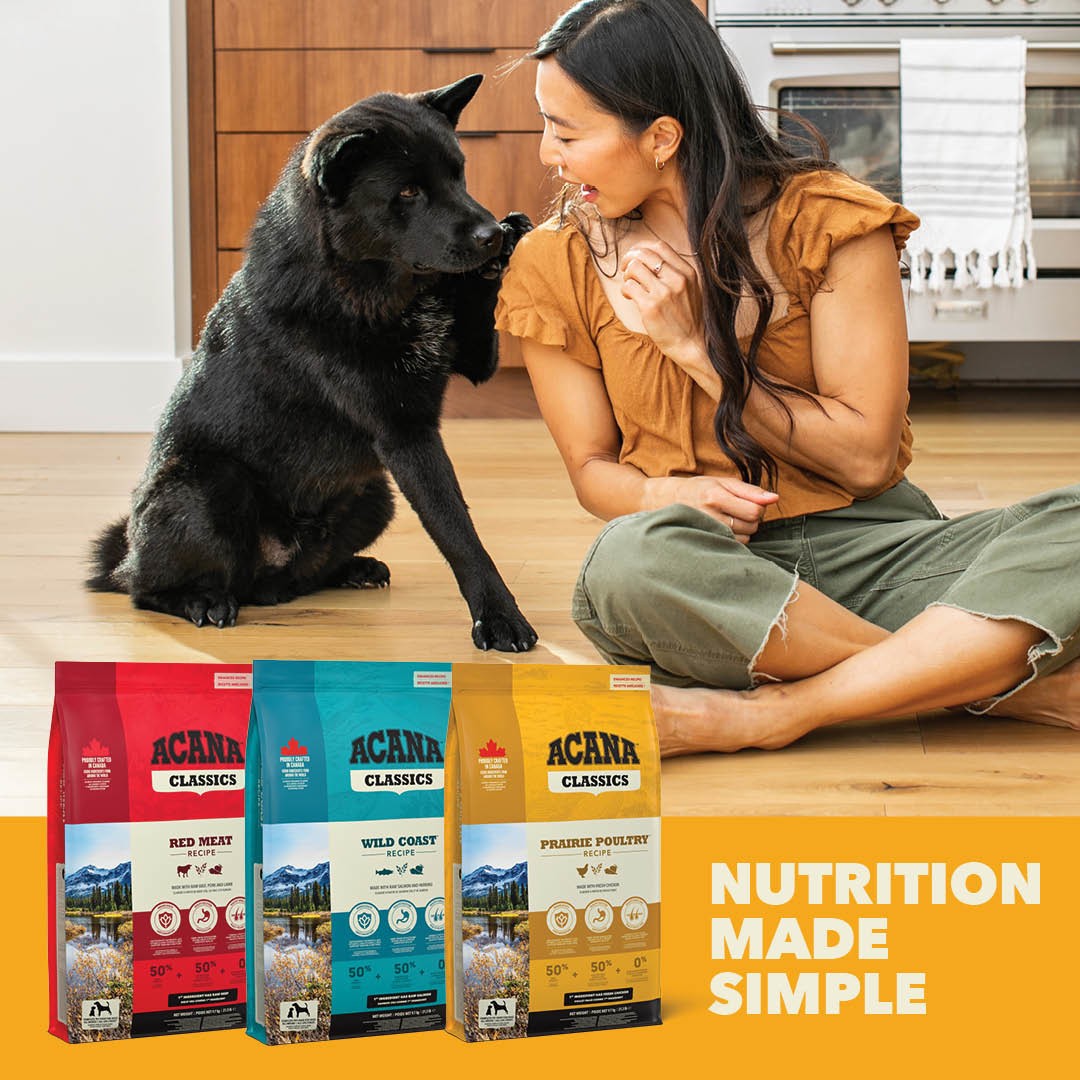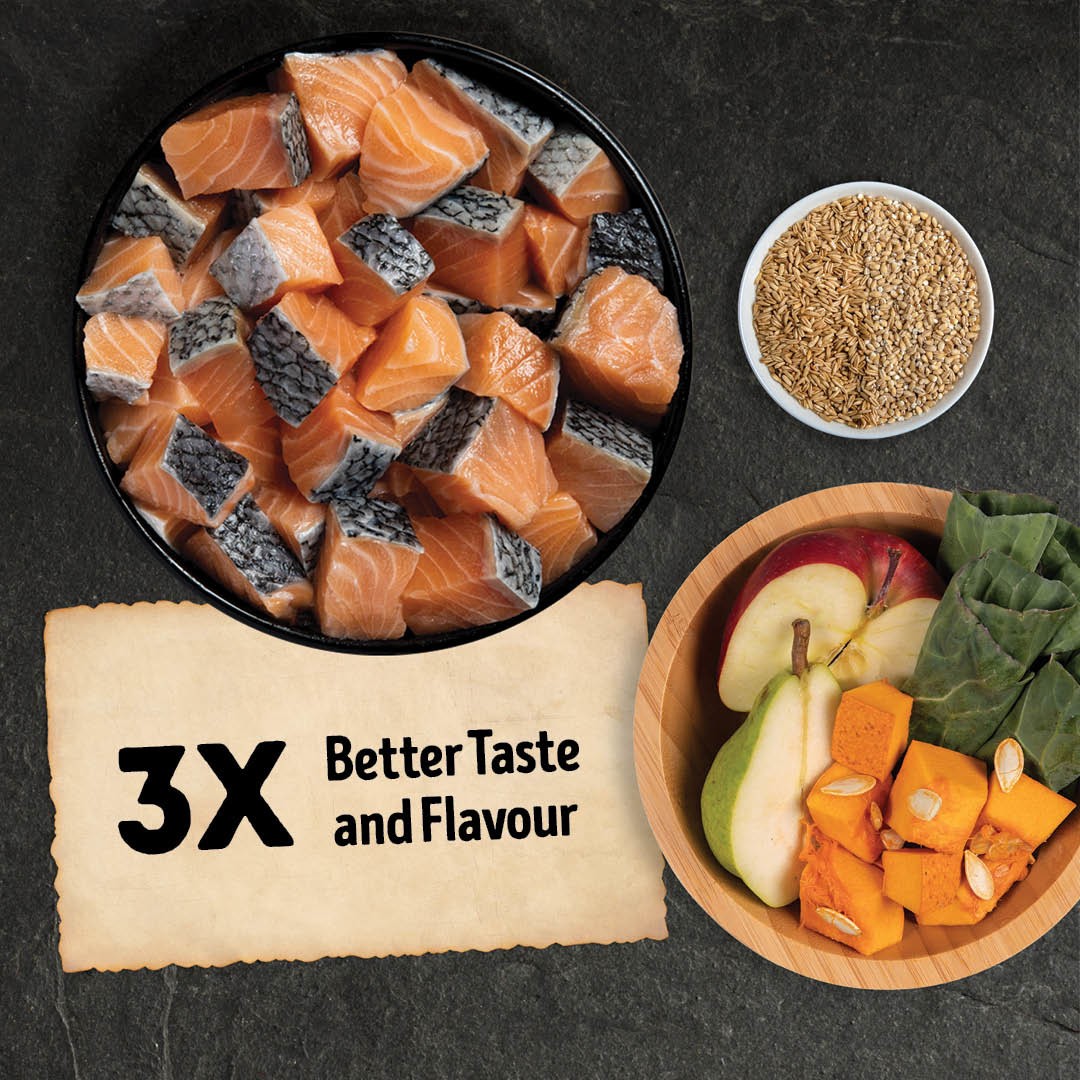 Acana Wild Coast Recipe
For all breeds and life stages
Overview
Ingredients
Analysis
Feeding Guidelines
Dogs are not only capable of eating the foods of their ancestors, they actually require it for peak health.
Loaded with nourishing protein and Omega-3 fatty acids, ACANA Wild Coast features sustainable fish, wild-caught off North Vancouver Island's cold Pacific waters and whisked to our kitchen FRESH and WHOLE, so they're bursting with goodness and taste.
Prepared in our award-winning NorthStar Kitchen with fresh, trusted, and regional ingredients, we think you'll love ACANA. More importantly, we think your dog will too!