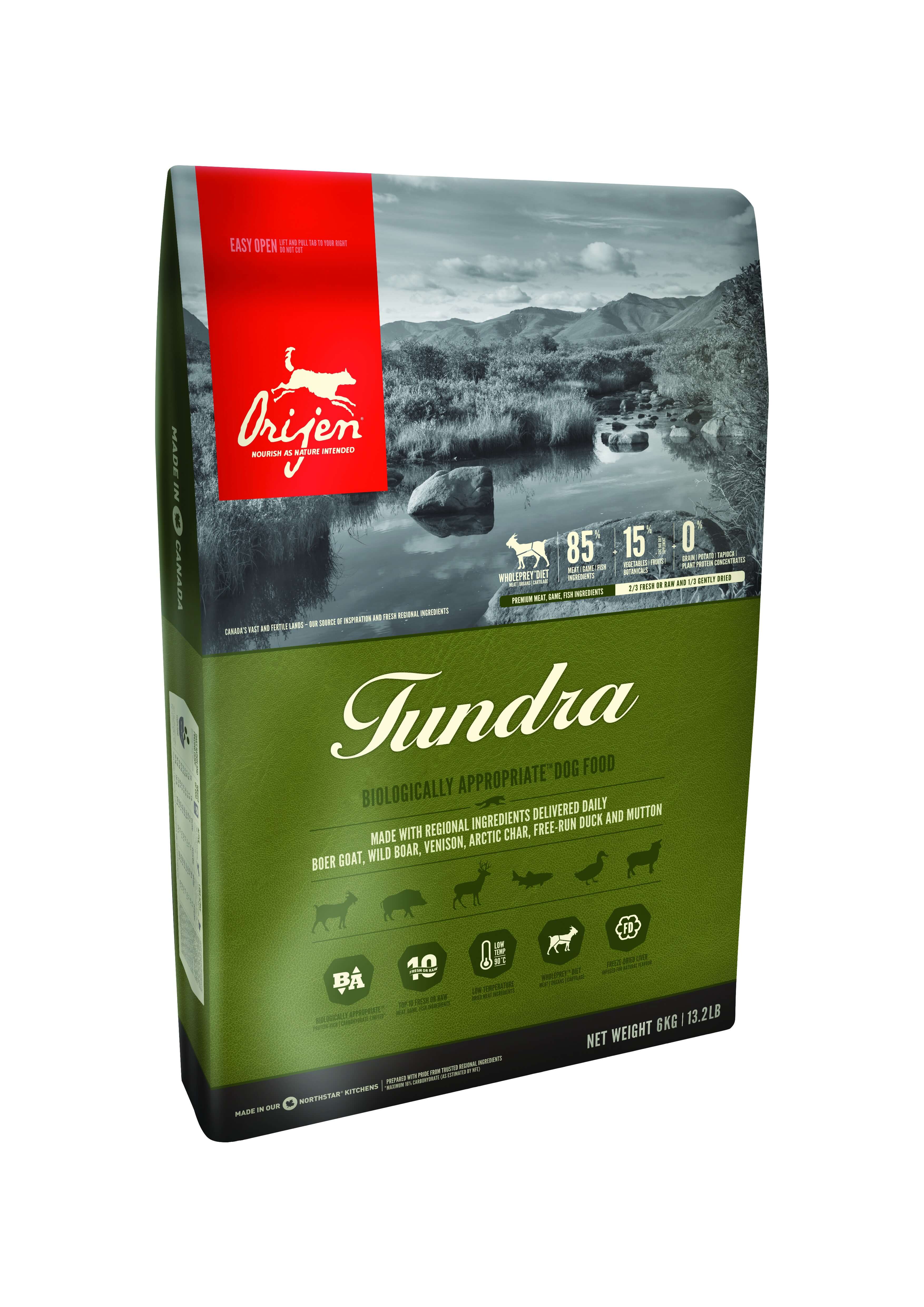 Orijen Tundra Dog
Biologically appropriate for all life stages
Overview
Ingredients
Analysis
Feeding Guidlines
FRESH GOAT, WILD BOAR, VENISON, ARCTIC CHAR, FREE-RUN DUCK & MUTTON
ALL DOGS HAVE EVOLVED TO THRIVE ON A VARIED DIET OF WHOLE GAME, FISH, AND FOWL, WITH SMALLER AMOUNTS OF VEGETABLES AND FRUIT.
With 40% richly nourishing protein and 85% quality animal ingredients, ORIJEN Regional Red nourishes all breeds and life stages according to their evolutionary and biological needs.
2/3 of ORIJEN's meat is FRESH (refrigerated, without preservatives) or RAW (flash-frozen, without preservatives), including the top 10 ingredients.
Nutrient-dense WholePrey ratios of fresh meat, organs, and cartilage or bone, plus fresh, whole fish and cage-free eggs provide a natural source of virtually every nutrient your dog needs.
Infusions of freeze-dried liver enhance taste naturally, giving your dog delicious flavour boost.