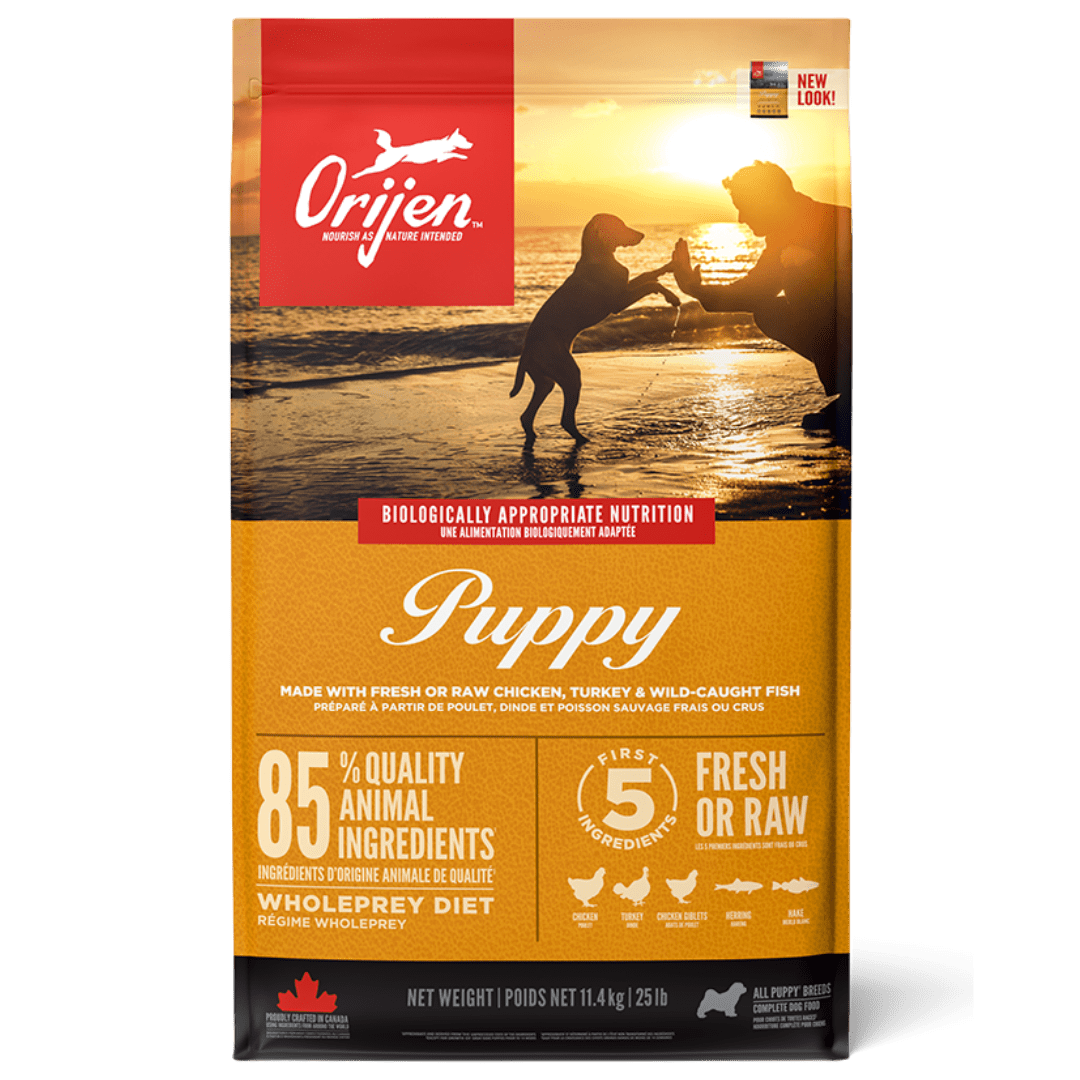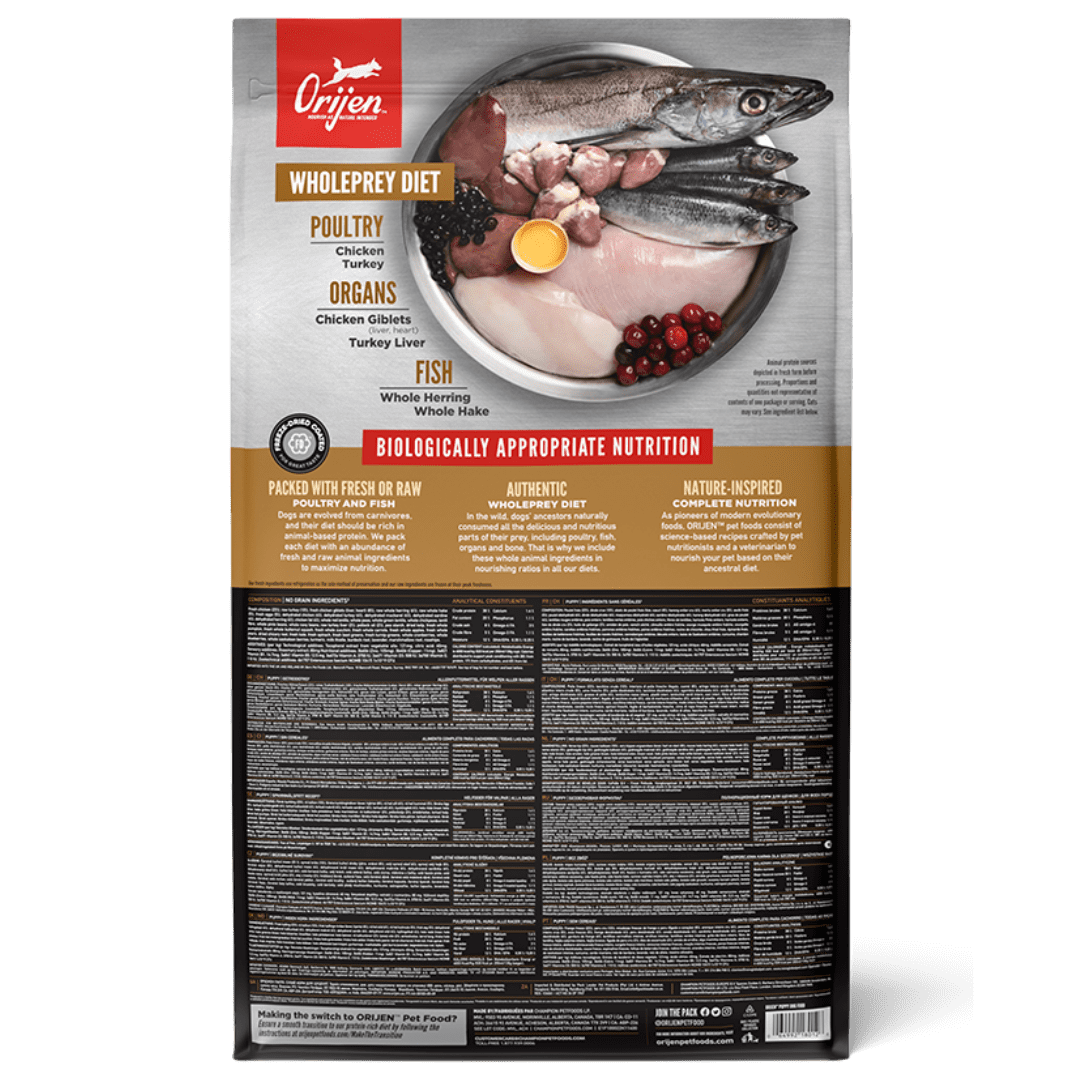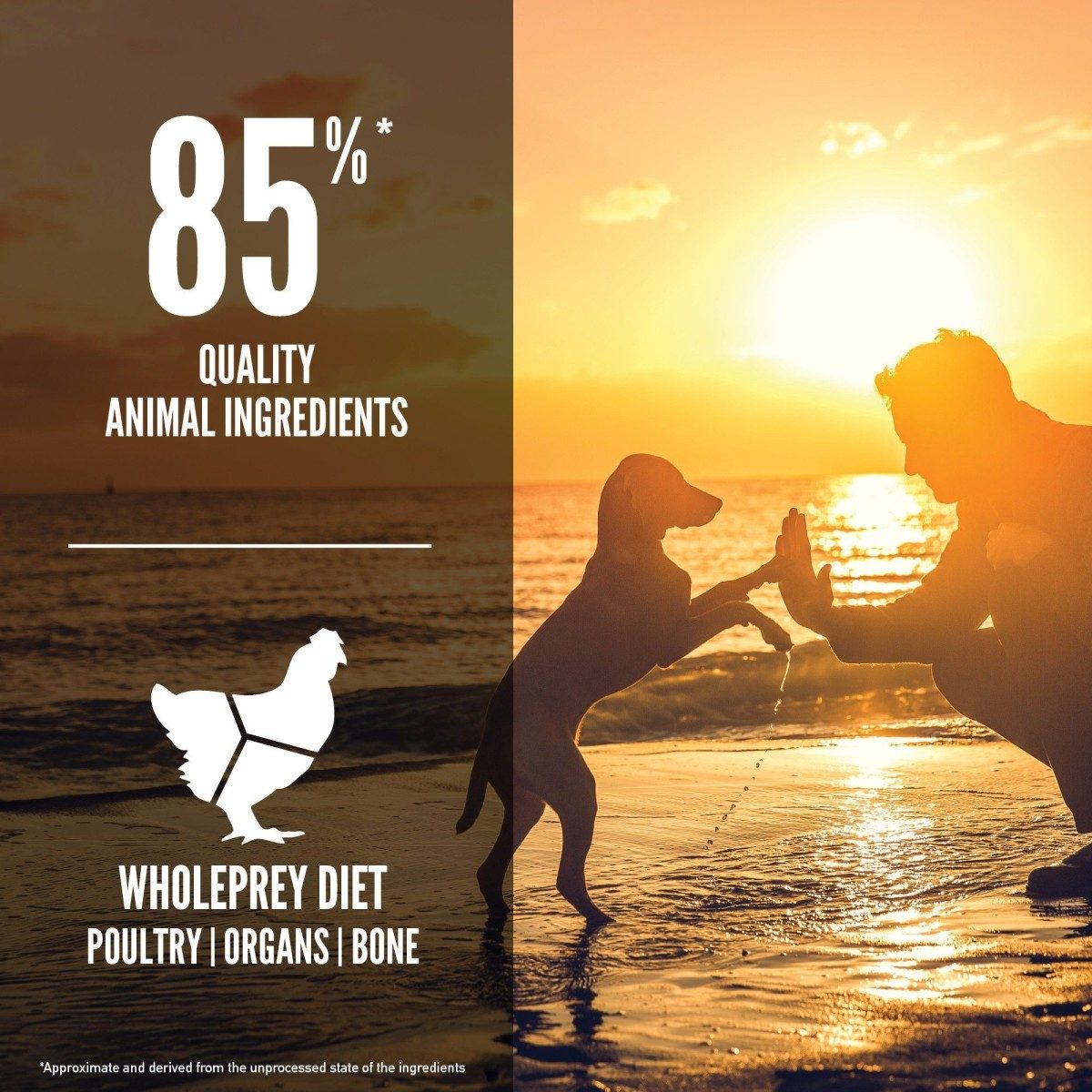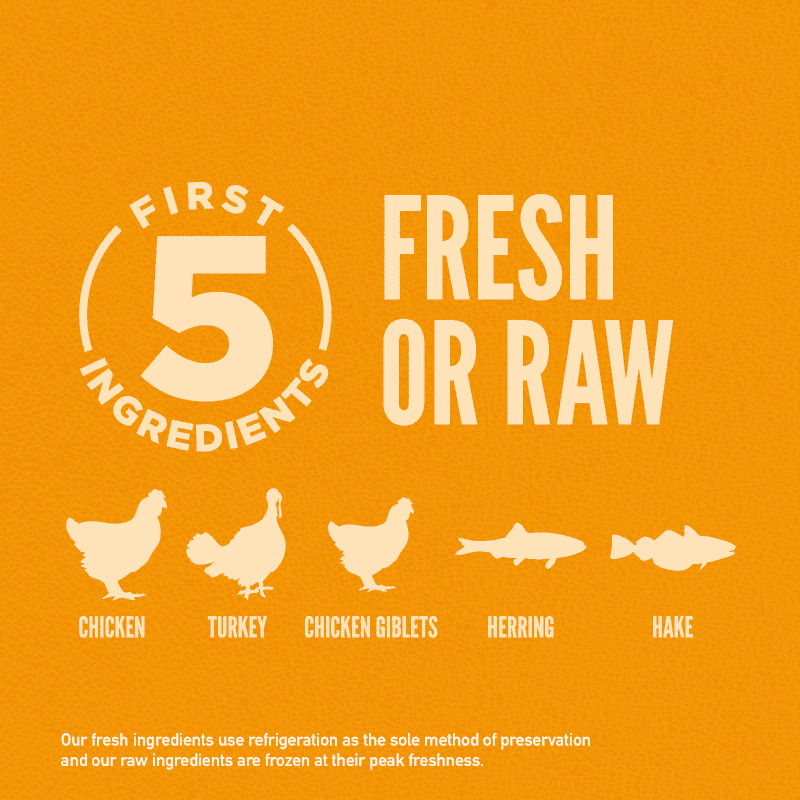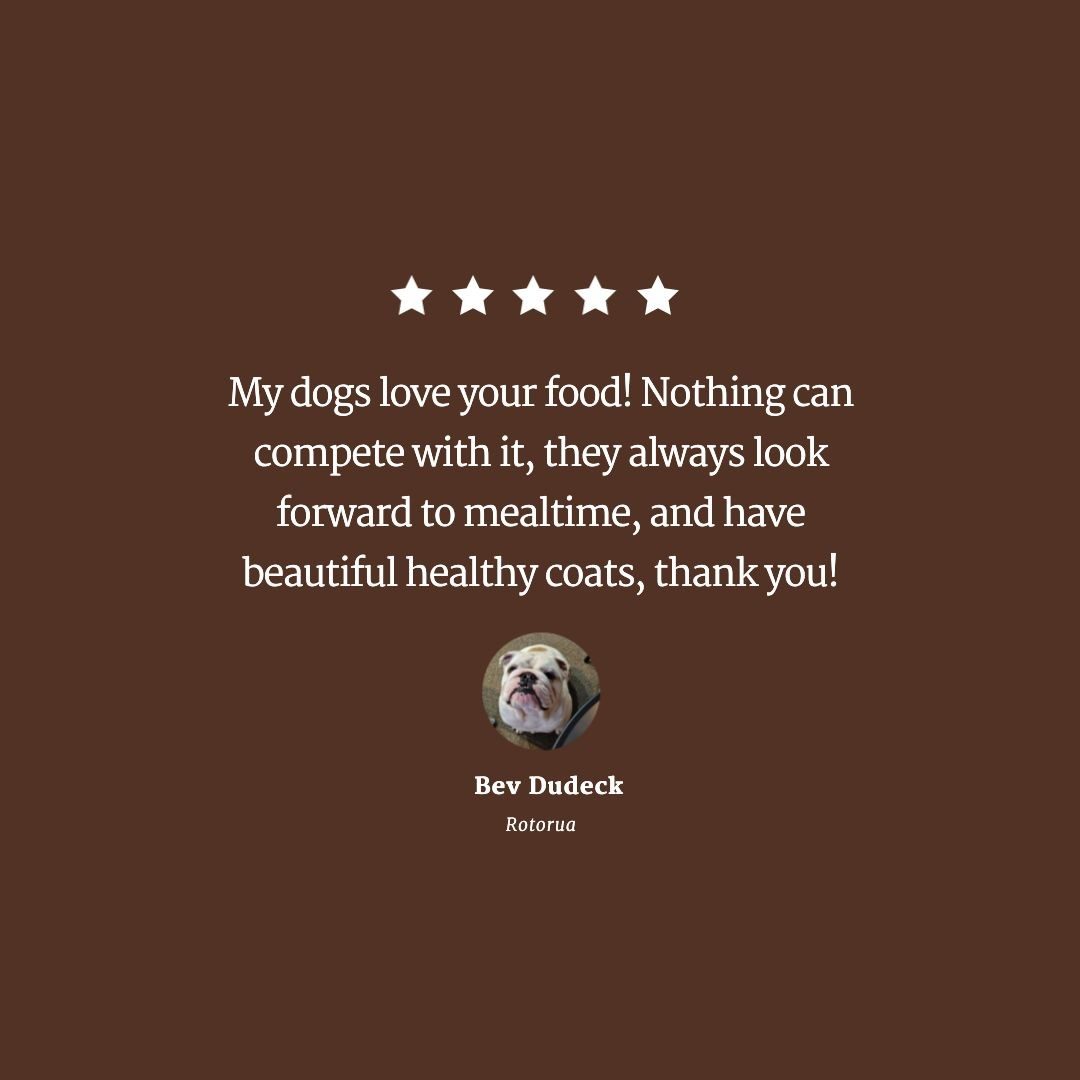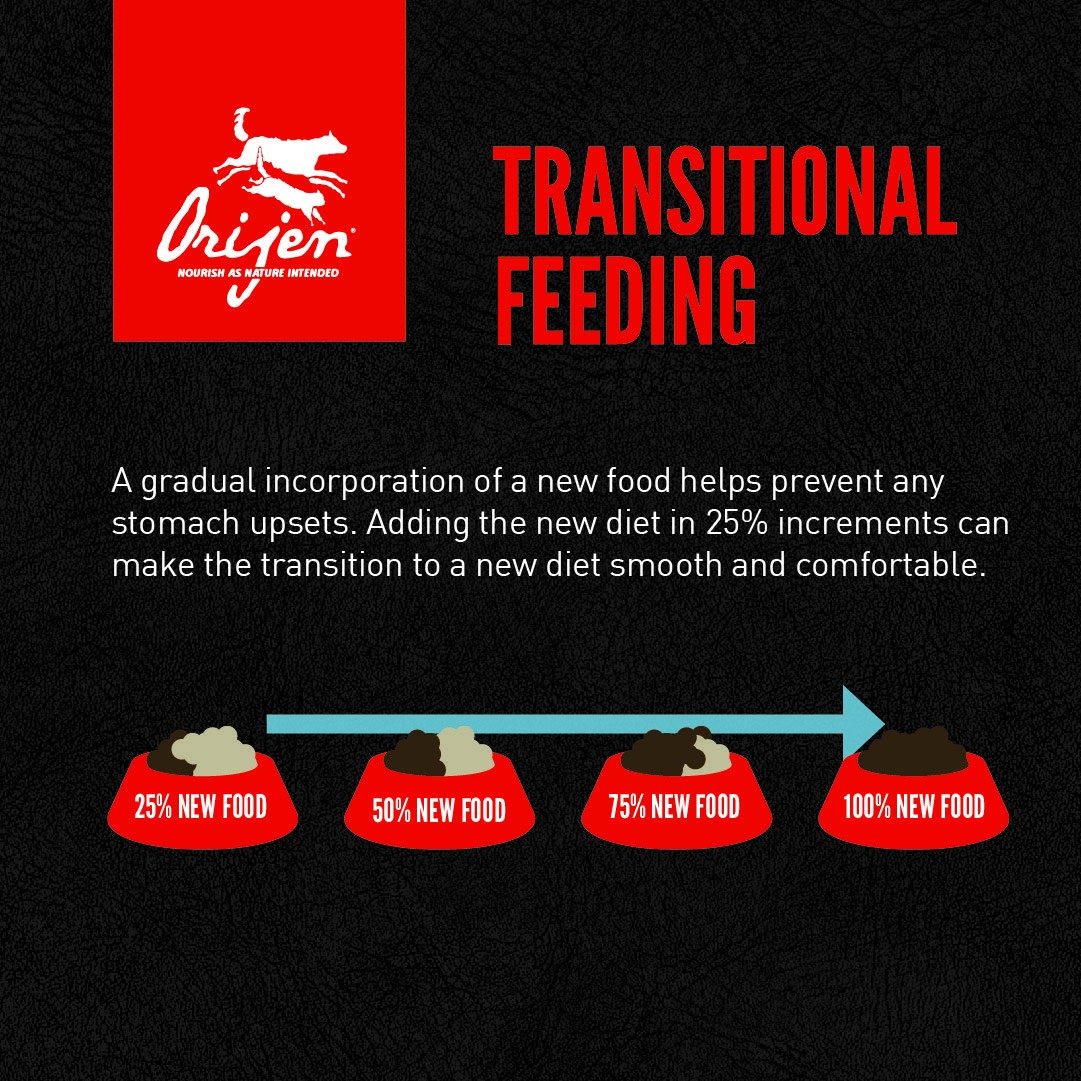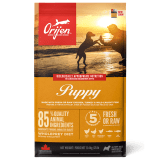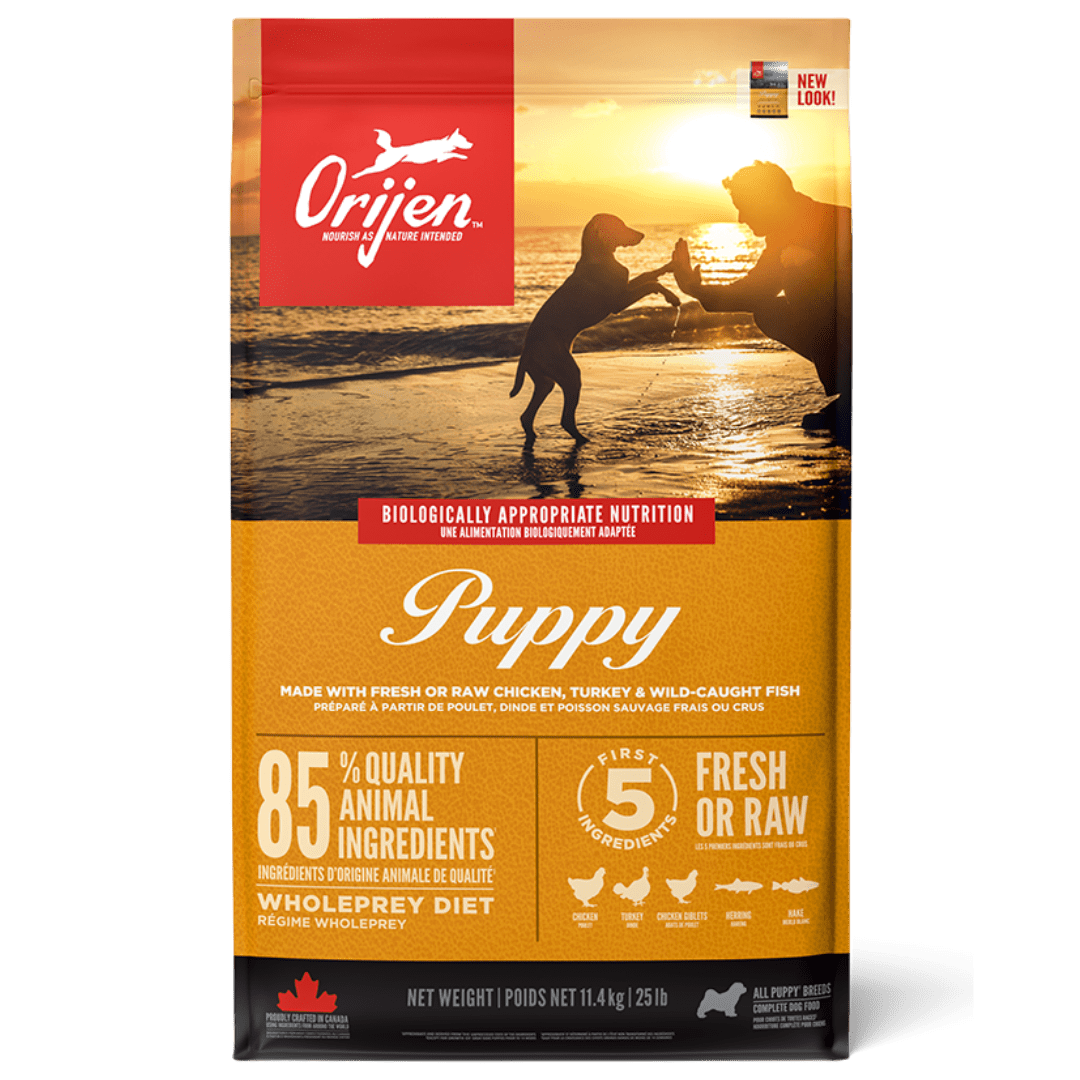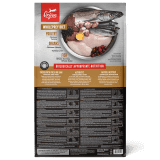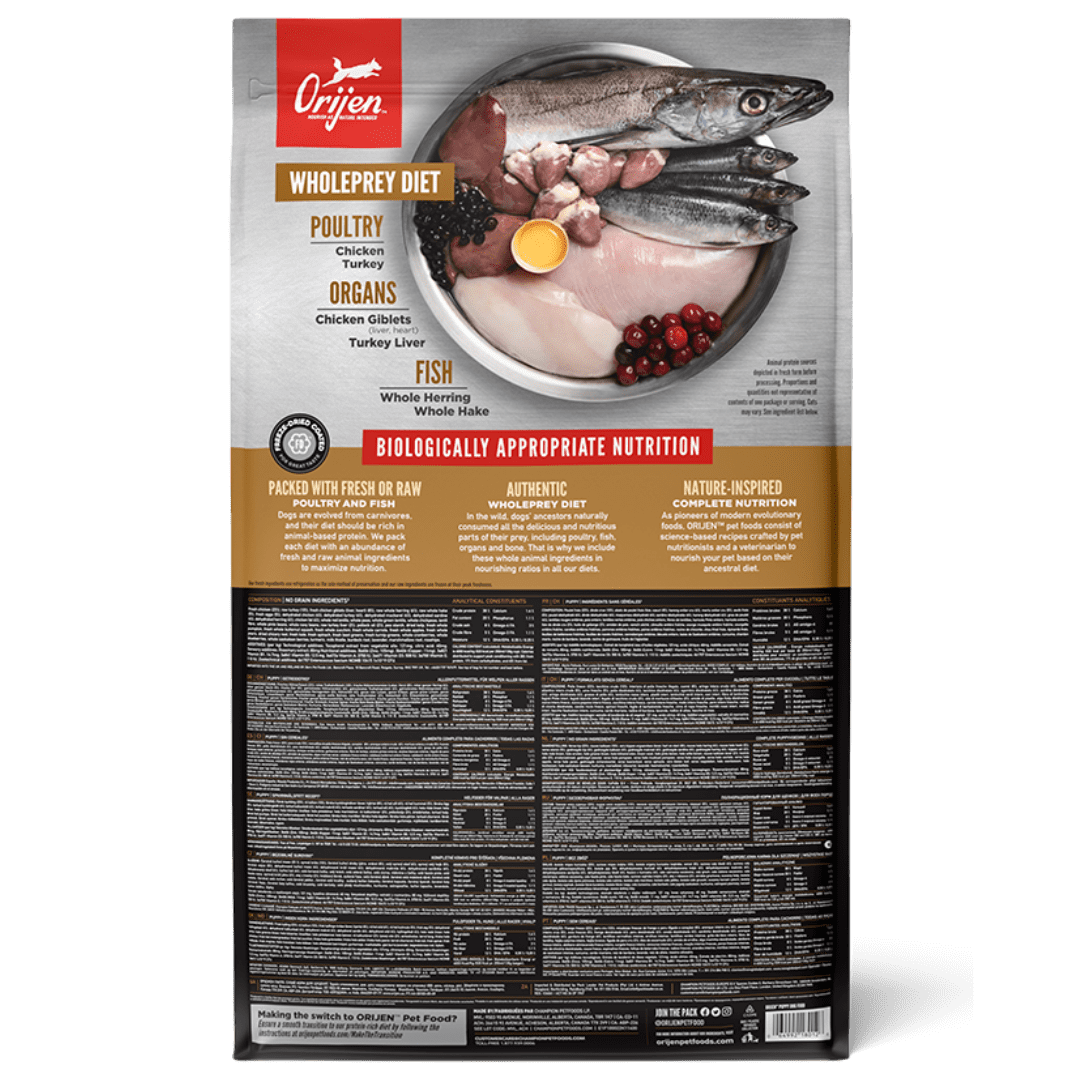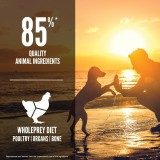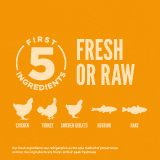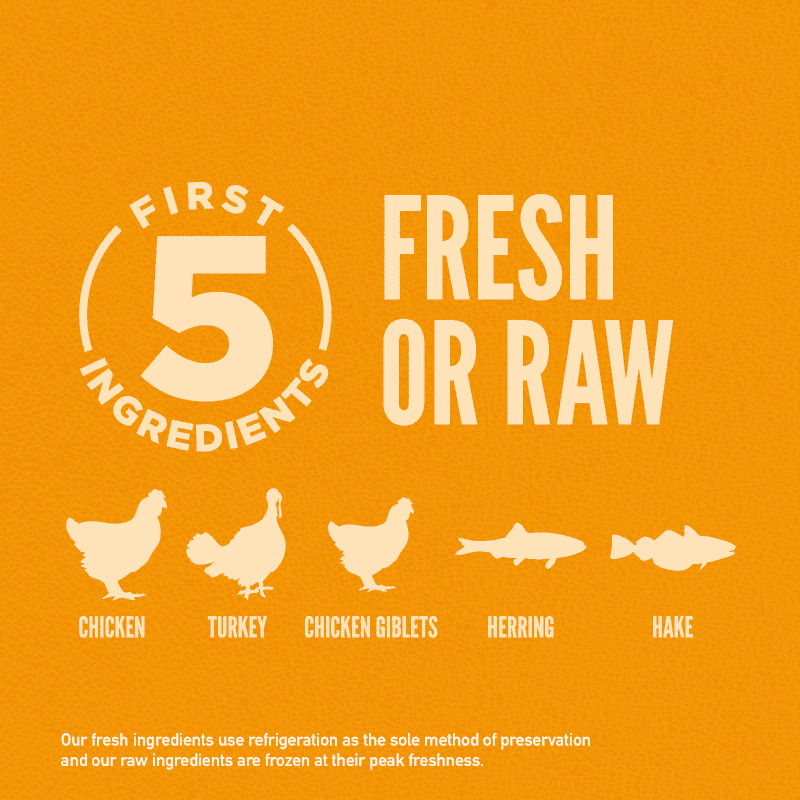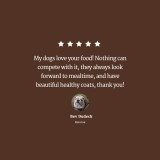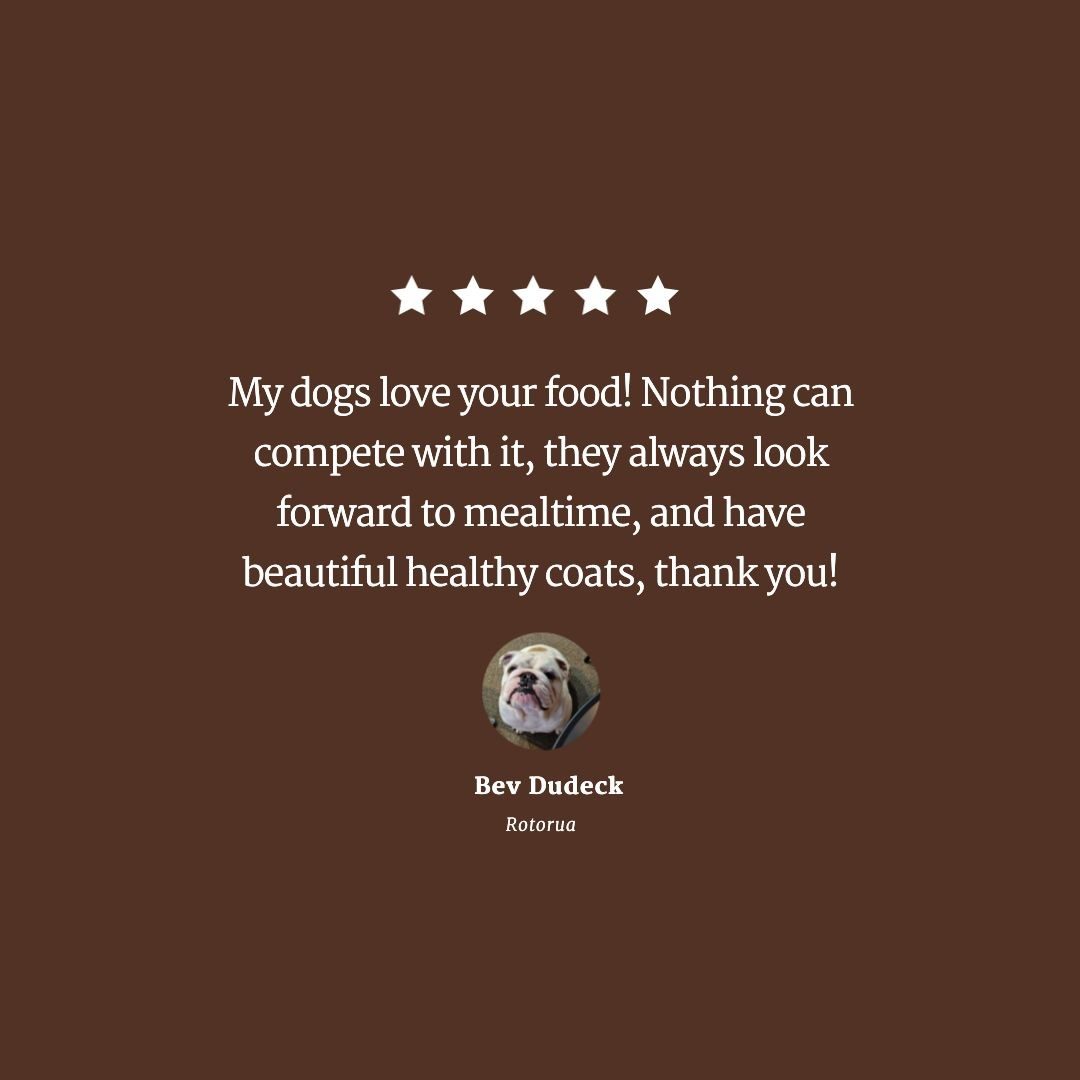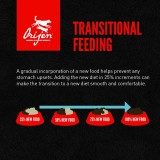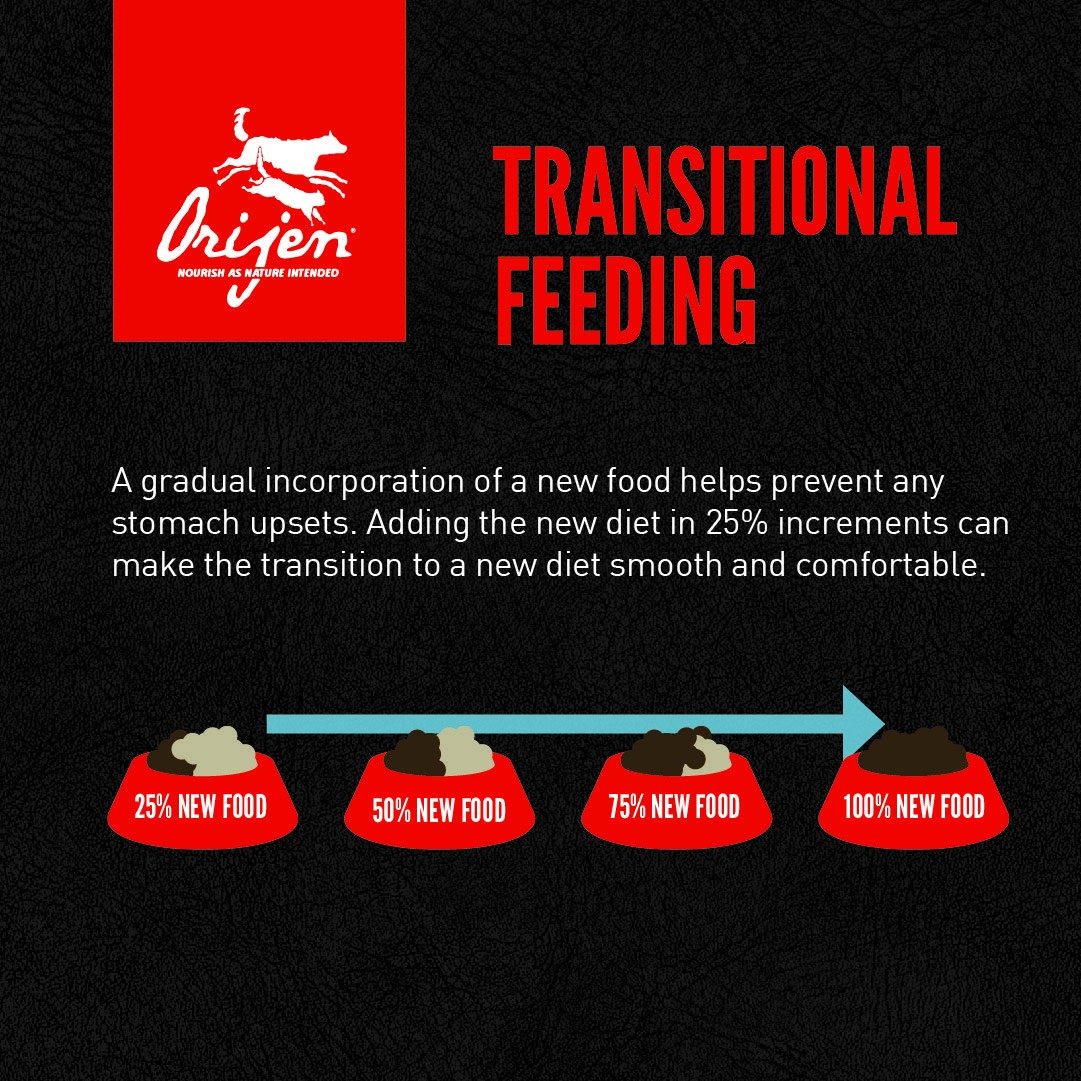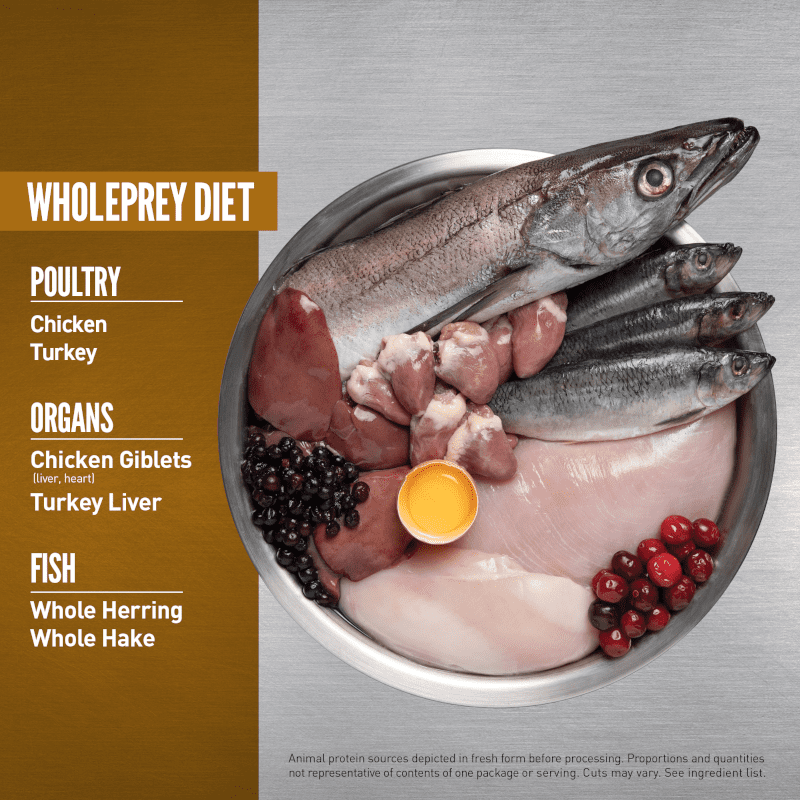 Orijen Puppy
Biologically appropriate for puppies
Overview
Ingredients
Analysis
Feeding Guidelines
Fresh free-run chicken and turkey, nest-laid eggs and wild-caught fish
All puppies require a diet rich in proteins and fats from a variety of fresh whole meats to fully support their rapid growth and development.
With 38% richly nourishing protein, and 85% quality animal ingredients, ORIJEN nourishes puppies according to their evolutionary and biological needs.
2/3 of ORIJEN's meat is FRESH (refrigerated, without preservatives) or RAW (flash-frozen, without preservatives), including the top 10 ingredients.
1/3 of meat is air-dried at 90°C from free-run chicken & turkey, and wild-caught fish, to create a concentrated source of richly nourishing protein to support your growing puppy.
Nutrient-dense WholePrey ratios of fresh meat, organs, and cartilage or bone, plus fresh, whole fish and cage-free eggs provide a natural source of virtually every nutrient your puppy needs.
Infusions of freeze-dried chicken and turkey liver enhance flavour naturally, making ORIJEN deliciously tasty for the fussiest of puppies.