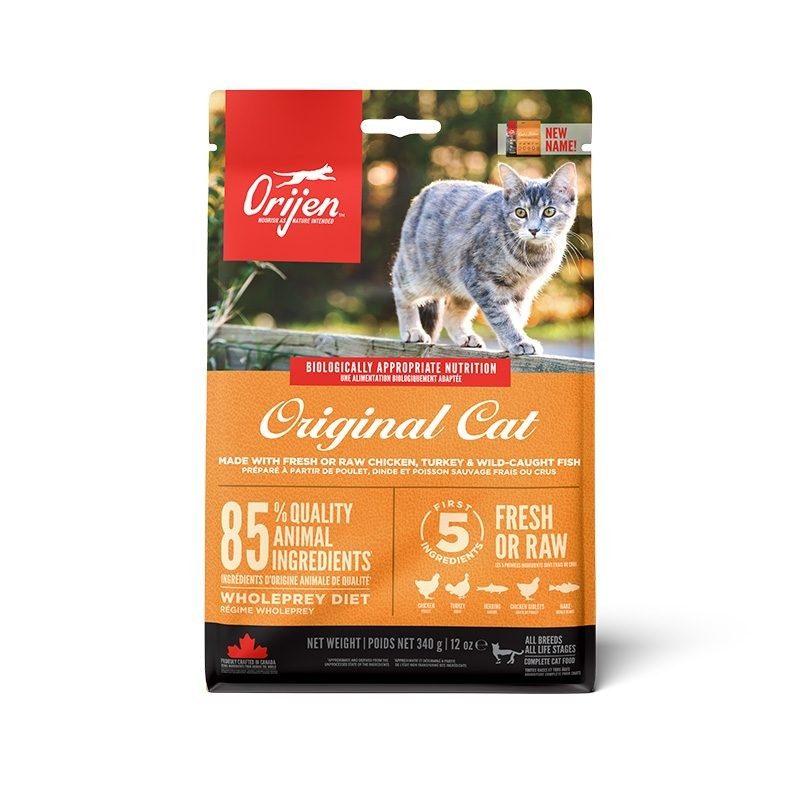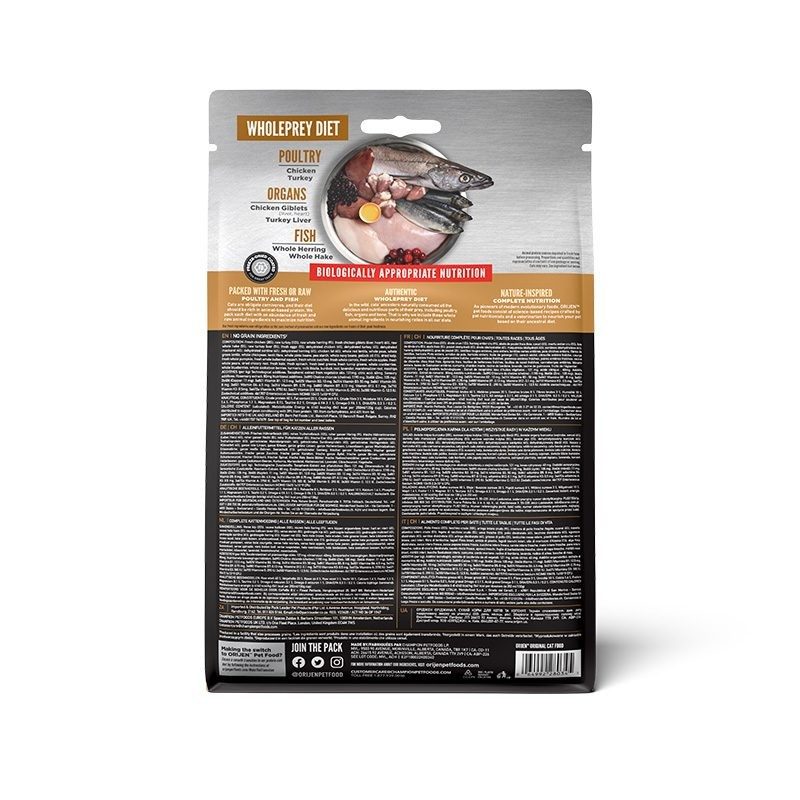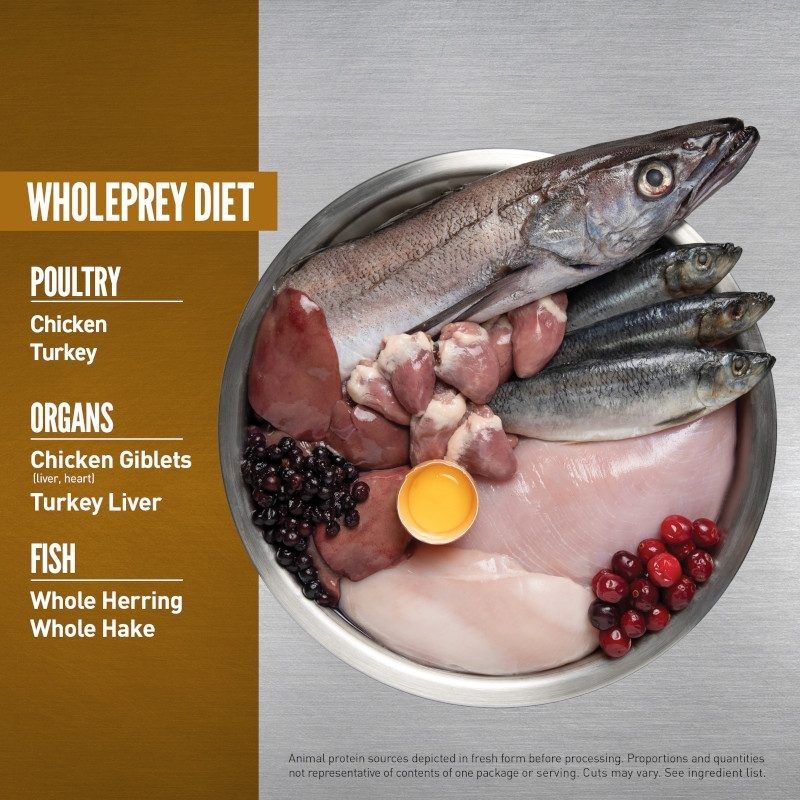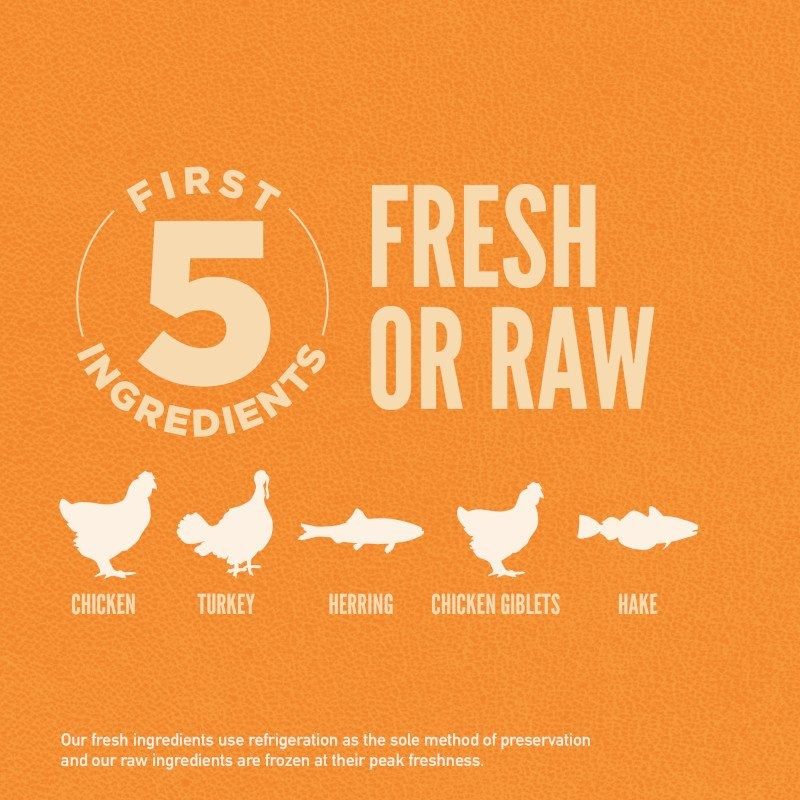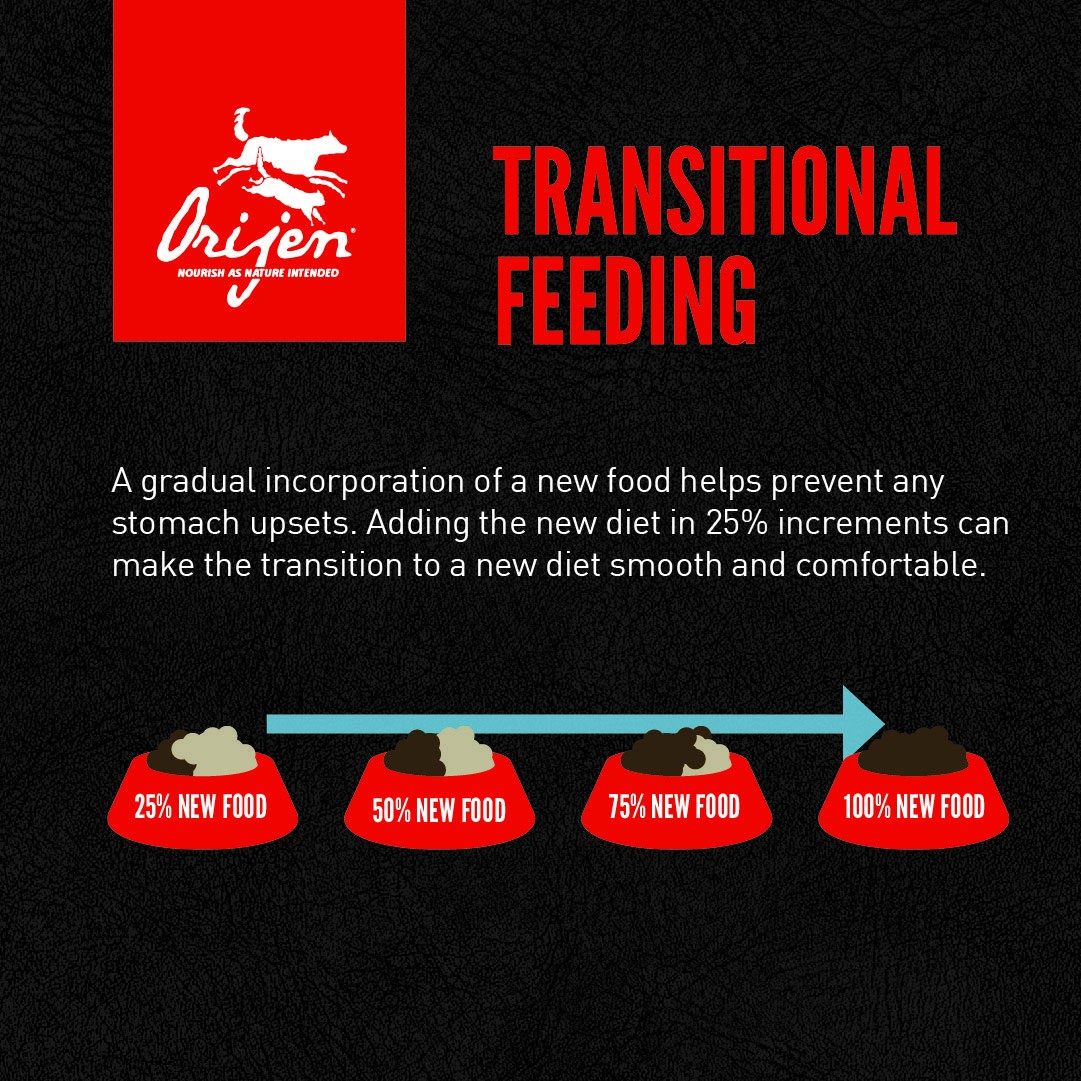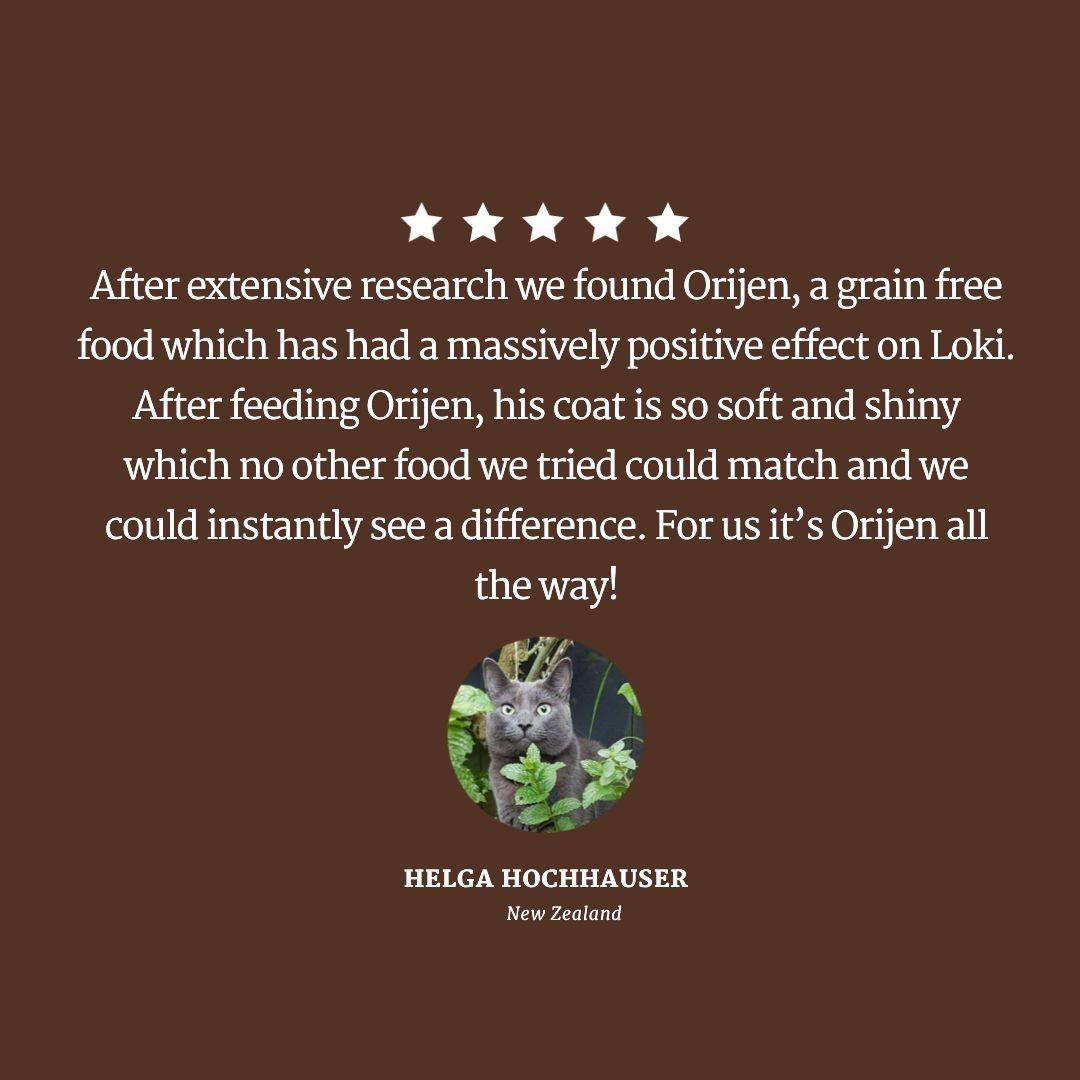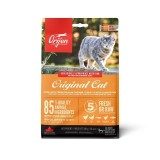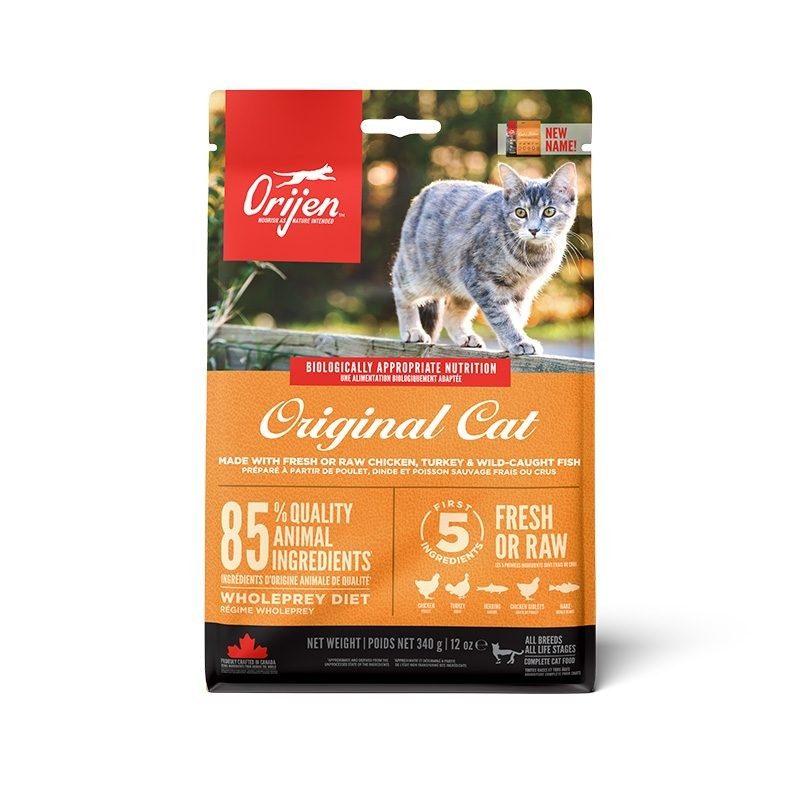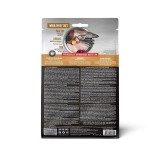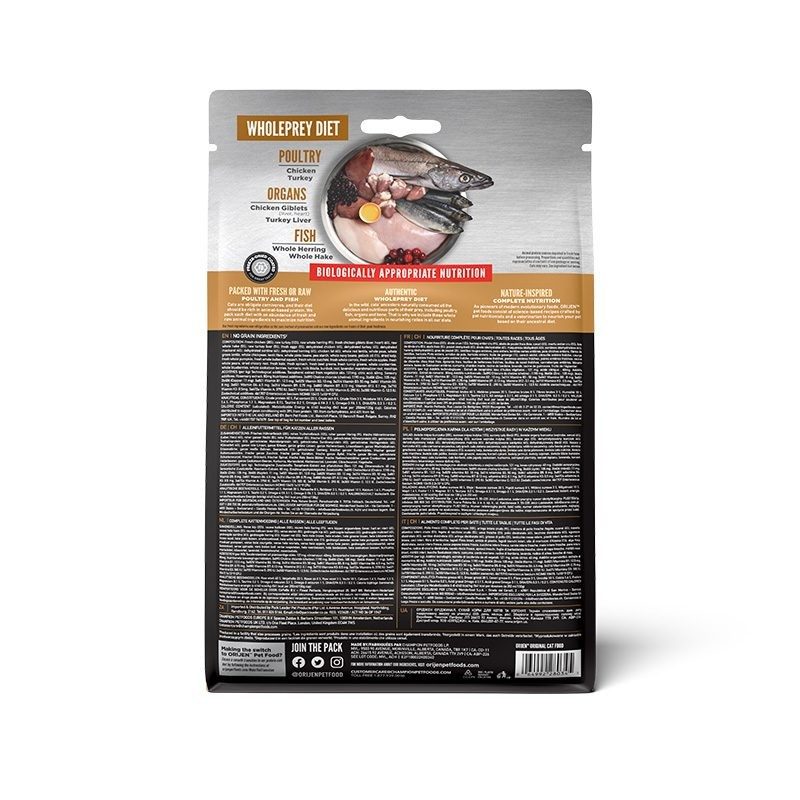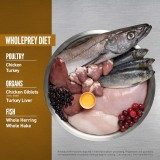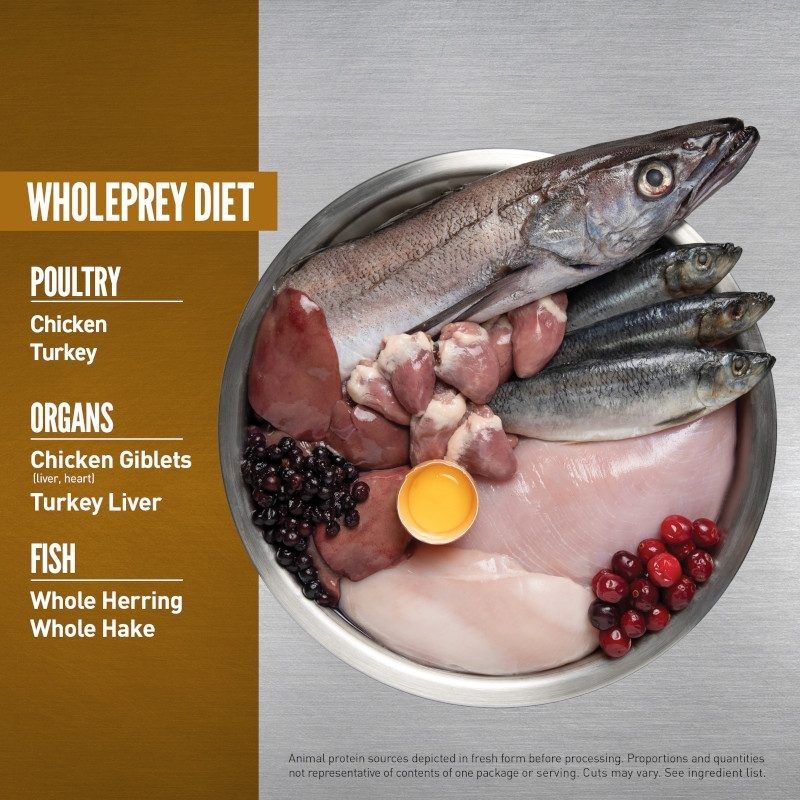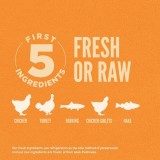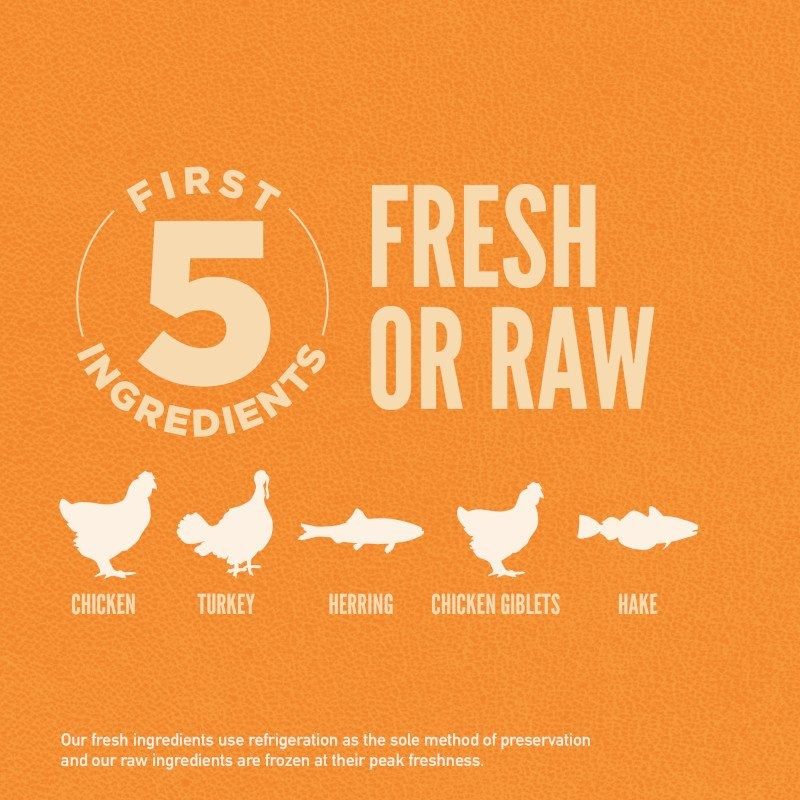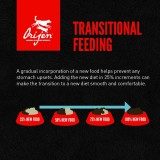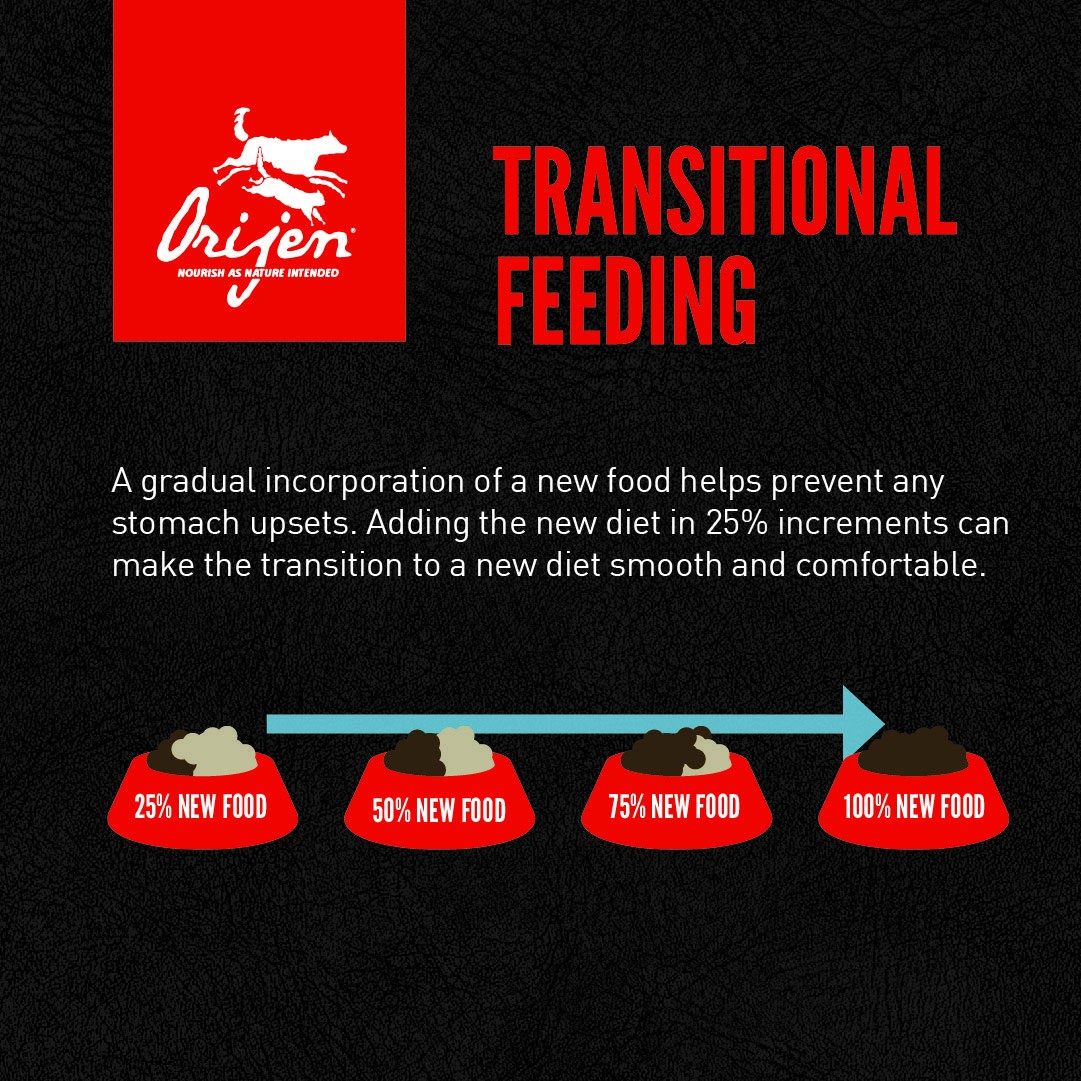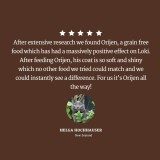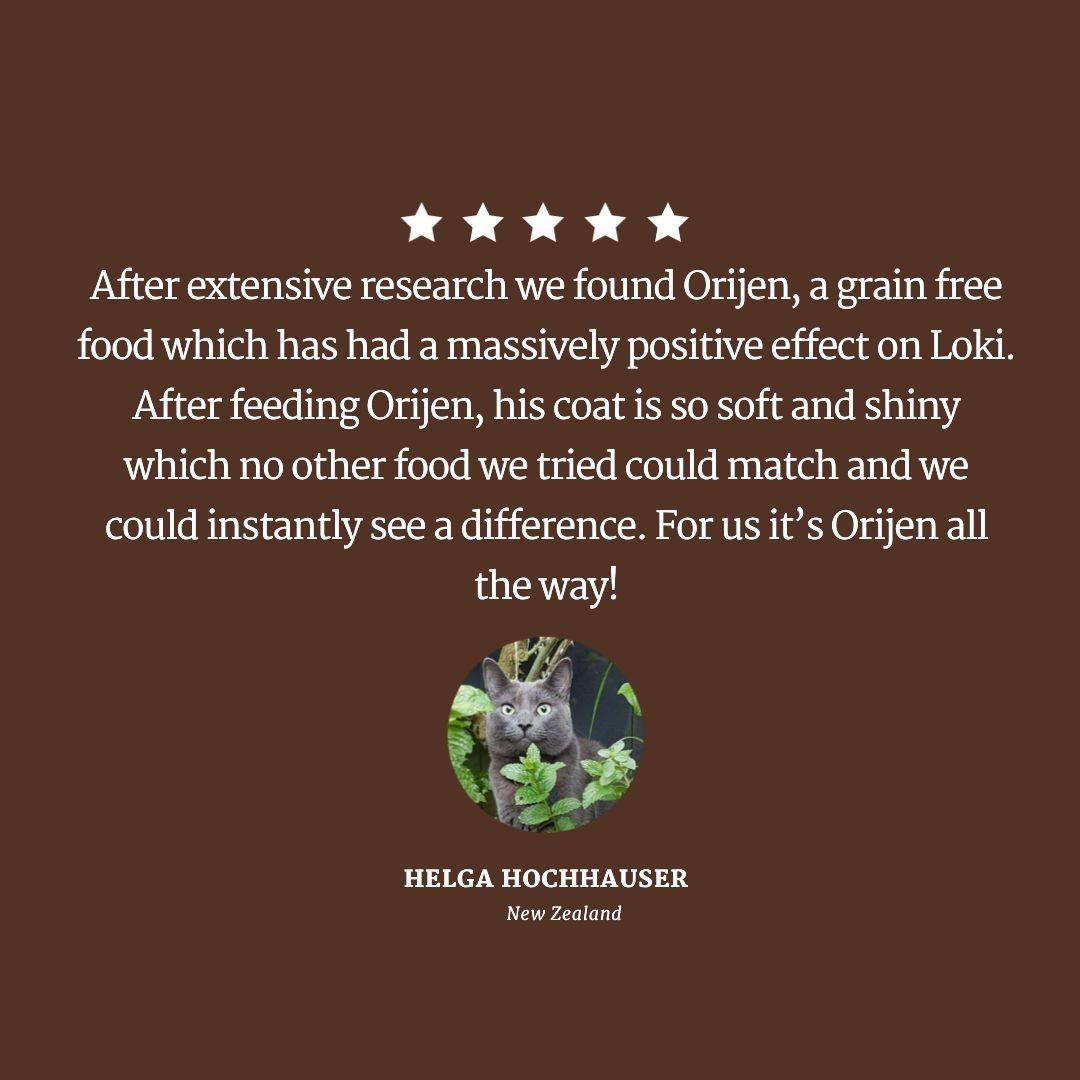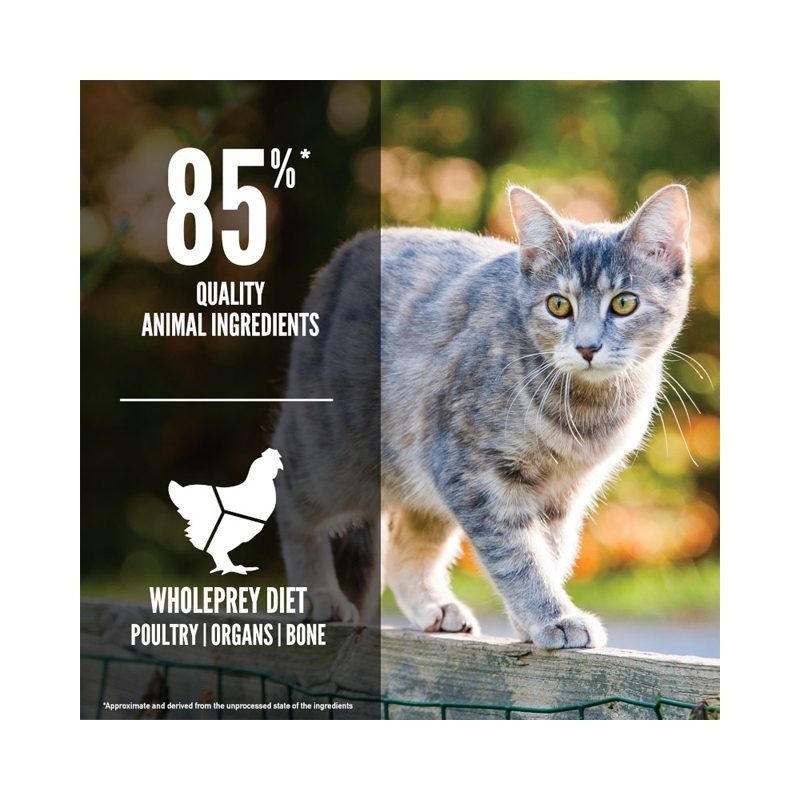 Orijen Original Cat
Biologically appropriate nutrition for cats
Overview
Ingredients
Analysis
Feeding Guidelines
Fresh free-run chicken and turkey, cage-free eggs, and wild-caught fish
Help your cat thrive with the power of protein-rich recipes that provide peak nourishment.
As obligate carnivores, modern cats are built like their ancestors and thrive on a Biologically Appropriate diet rich in protein and fat sourced from a variety of animal ingredients. ORIJEN Original Cat diet is made with fresh or raw¹ free-run² chicken and turkey, wild-caught fish and cage-free eggs. Packed with WholePrey animal ingredients like organs and bone, ORIJEN food is made with the most nutrient-dense, succulent parts of the prey to deliver the nutrition cats need. With 85%³ quality animal ingredients and a freeze-dried liver coating, this diet is beyond comparison.
First 5 ingredients always fresh or raw protein including poultry and fish
85%* protein-rich animal sources, 15%+ fruits, vegetables, and nutrients, and no added grain ingredients, soy, corn, wheat or tapioca
Our authentic WholePrey diet features the most succulent parts of the prey like poultry or fish, organs and bone to mimic what your cat's ancestors consumed in the wild.
Freeze-dried coated for a burst of raw flavor your cat instinctively craves.
Made in the USA with the world's finest ingredients
¹Our fresh ingredients use refrigeration as the sole method of preservation. Our raw ingredients are the same as our fresh, but are frozen at the peak of freshness to preserve nutrients.
²Our free-run chickens and turkeys are not housed in cages and are able to move in a barn without outdoor access.
³approximate and derived from the unprocessed state of the ingredients.
+we also add vitamins, minerals, natural preservatives and probiotics.